In recent years, cannabis has come out of the shadows, with many States decriminalizing its use and reselling. However, it does not mean your cannabis business cannot be harmed.
Cannabis is classified as a "schedule 1 drug" by the federal government. Thus, to run a successful cannabis business, you need to avoid some cannabis compliance risks. If you are not careful, you could be left with more fines than net profit and legal consequences.
From growing cannabis to selling and delivering it, compliance is necessary to protect your license and reputation. This new legal terrain might take a little bit of getting used to, but as long as you follow the basic rules, you should be able to maintain a successful and profitable dispensary.
Avoiding Compliance Risks in the Cannabis Industry
Neglecting Product Safety Protocols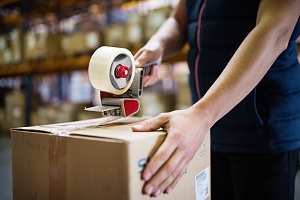 States usually require all cannabis products to be packed in childproof packaging. Moreover, each cannabis item is required to contain labels explicitly marked with the correct amount of THC and CBD.
To avoid compliance risks and consequences, learn about your state's requirements for packaging, labeling, and the safety of cannabis products. Have a team dedicated to staying updated on amendments and updates in the laws regarding cannabis distribution and reselling so that you can ensure timely cannabis compliance.
Violation of Customer Privacy
In the cannabis business, customer privacy is a growing concern. The increasing cybersecurity attacks on cannabis businesses have resulted in significant data breaches, including personal information such as credit cards and addresses.
A breach in your system causing you to lose a record of transactions or customer information can result in severe penalties or criminal charges. Hence, it is essential to employ data security measures to protect the transaction history against breaches and leaks.
Not Obtaining a Valid License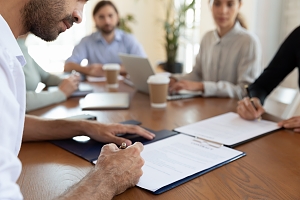 The licensing requirements for recreational or medical marijuana are strict. No other industry is as regulated as the cannabis business.
Based on the state you are situated, you will require a cultivation license, dispensary license, retail license, or business license.
Municipals and states need additional documents that must be up-to-date, with the fees paid on time. If the authorities find an expired license or improper documentation, you can wave goodbye to your thriving cannabis business.
Lack Of Data Security
One of the most common cannabis compliance risks includes insufficient security measures. Based on local and state law ordinances, you will have to up your dispensary's security -an alarm system and video surveillance will not cut it.
Ensure that all inventory is surveilled at each distribution stage so that there is a record of everything. Security measures are placed not only to keep your business safe from intruders but also to ensure that your staff complies with the regulations and follows legal requirements for a cannabis business. In case of even a slight discrepancy in the inventory, your business might be slapped with a hefty fine.
Failure to Recognize Underage Customers or Fake IDs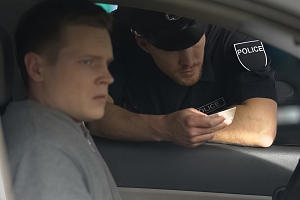 Another common compliance risk is not being able to recognize underage customers. Even though cannabis is legal in many states, it is prohibited to be sold to underaged individuals.
It is a routine practice for compliance regulators to check that dispensaries have the medical status of all their customers. Usually, law enforcement will send an underaged client as an undercover agent to purchase at the dispensary to check compliance status.
If your business fails the test, you may lose your license. Moreover, law enforcement agencies can publish your business as 'indulging in criminal activity, which could tarnish your reputation in the print and digital media and get discredited.
Overselling or Allowing Looping
Looping is when individuals buy many cannabis products from a dispensary and return shortly to make another big purchase. The law states that every customer can only purchase a certain amount of cannabis in a specified period.
Individuals indulged in the illegal distribution of cannabis practice looping. However, this is unlawful, and you and the customer could face jail if caught.
Avoid Cannabis Compliance Risks For A Successful Business
One wrong decision can ruin your business's representation, force you to pay heavy fines, and face prison. Cannabis legalization is relatively new, and authorities put cannabis businesses under a microscope. Thus, it is vital to remain vigilant and avoid getting caught in their crosshairs.
It is crucial to research laws and plan your business decisions carefully. It is always a good idea to get product insurance so that professionals can analyze the risks associated with your business and stay on top of any changes in cannabis laws.
MFE Insurance provides cannabis insurance to small dispensaries and full-service operations to determine the best policy for companies that want to stay out of trouble and ensure that their products are safe to consume. Get in touch with us today to choose a coverage option that will reduce liability if your cannabis operation faces a legal predicament or reach out to MFE Insurance at 213.266.7990.