Production Insurance For Music Videos
As a music video producer, you understand the dynamic and creative nature of the industry, where visual storytelling meets the power of music. You also understand that each production brings its own unique set of risks and challenges that could threaten the completion of the music video.
Request a Quote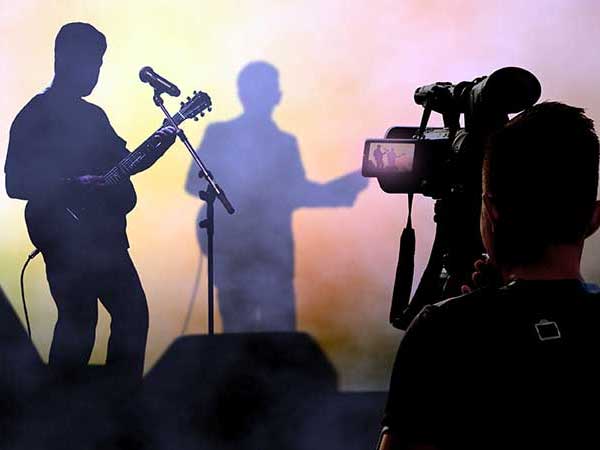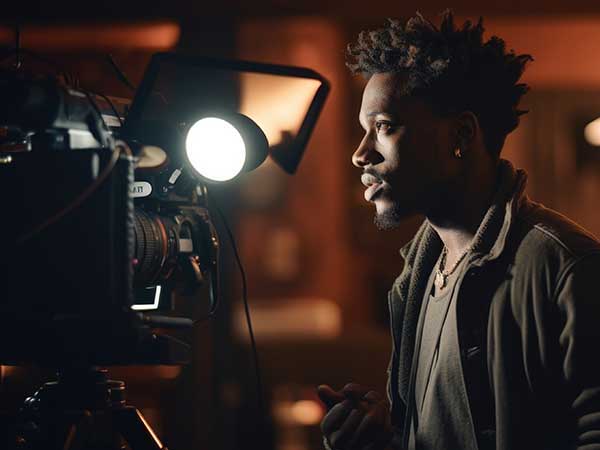 Coverage Needed For Music Video Productions
With our short-term production insurance for music videos, music video producers can confidently navigate the unique demands of music video production while mitigating financial and legal risks associated with the industry.
Apply Now
Short-Term Production Insurance Coverage Options For Music Videos
Cast & Crew
Accidents can happen on set making it essential to have coverage that takes care of medical expenses and related costs in the event of injuries. Our coverage ensures that if someone is injured during filming, they receive the necessary medical attention without facing financial burdens. Cast & crew insurance coverage extends to actors, dancers, musicians, crew members, and other personnel key to your music video production.
Commercial Automobile
Whether you're capturing scenes on the streets, traveling to unique locations, or transporting equipment and talent, having the right commercial automobile coverage is vital. Commercial automobile coverage for music videos protects your production company's vehicles used during shoots, ensuring that you have the necessary protection in case of accidents, damages, or injuries that may occur while on the road.
Errors & Omissions
In the creative realm of music videos, it's common for artists, labels, or other parties to expect a certain level of quality and adherence to contractual agreements. If disputes arise due to perceived mistakes or omissions, errors & omissions insurance coverage can provide the necessary protection. E&O insurance helps cover legal expenses, settlements, or judgments, ensuring that your financial well-being remains intact.
Film Equipment
Our film equipment coverage provides comprehensive protection for your cameras, lenses, lighting equipment, sound gear, and other important production equipment. We understand the significant investment you've made in acquiring the necessary tools to bring your creative vision to life, and our film equipment insurance coverage protects against unexpected events that could result in financial loss or disruption to your production.
General Liability
Our general liability coverage provides financial protection in the event of third-party bodily injury, property damage, or personal injury claims arising from your music video production. Whether you're filming on location, in a studio, or at events, accidents can happen, and it's important to have insurance that safeguards you against potential legal and financial liabilities. We work closely with you to assess the specific risks associated with the production of your music video and will customize a policy that fits your needs.
Inland Marine
Music video productions often require equipment and gear to be transported and used in various locations, exposing them to unique risks. That's why having comprehensive inland marine coverage is essential to protect your valuable equipment throughout the entire production process. In the unfortunate event of equipment damage or loss, our inland marine coverage helps cover the costs of repairs, replacements, or rentals, minimizing the financial impact on your production budget.
Media Liability
In the digital age, music video producers face increasing risks associated with media-related claims, including defamation, invasion of privacy, copyright infringement, or other issues related to the content of their videos. Having comprehensive media liability coverage is necessary to protect yourself against these potential risks. Whether you're using licensed music, incorporating visuals from various sources, or collaborating with multiple parties, there's always a potential for disputes.
Negative Film & Faulty Stock
Protecting against damage, loss, or faults in your negative film or stock is imperative to avoid significant setbacks. Negative film and faulty stock coverage protects against potential damage or loss of raw footage, film negatives, or faulty stock, which can occur due to accidents, mishandling, natural disasters, or other unforeseen events. We understand the unique value and irreplaceable nature of your captured footage, and our coverage helps mitigate the financial impact of such incidents.
Workers' Compensation
Ensuring the safety and well-being of your team is paramount in music video production. With the dynamic nature of the industry, accidents and injuries can occur on set, making workers' compensation coverage indispensable. Whether it's a mishap during a dance routine, a technical crew member sustaining an injury, or any other work-related incident, a workers' compensation policy ensures that your team members receive medical attention and support without facing undue financial burdens.
Receive a Short-Term Music Video Production Insurance Quote Today
Protect your music video production with the right insurance coverage. Contact us today to discuss your specific needs and receive a customized insurance quote for short-term music video production insurance.
Get a Quote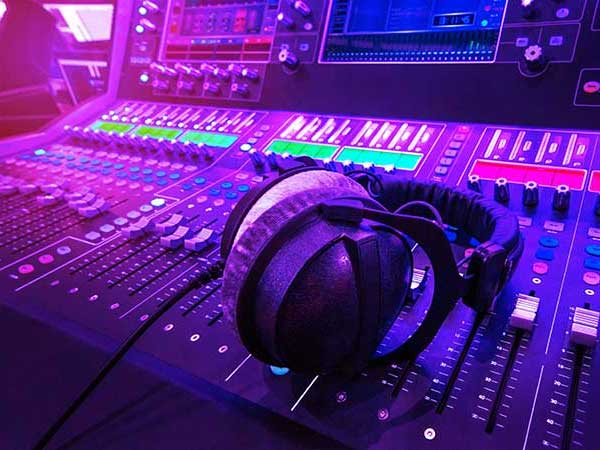 Setting The Stage, Managing The Risks
Reach out to learn more about our production insurance coverage for music video productions.