Production Insurance For TV Shows
During a TV show production, there are a variety of risks and liabilities producers face when bringing their vision to the small screen.
Request a Quote
Small Screen, Big Protection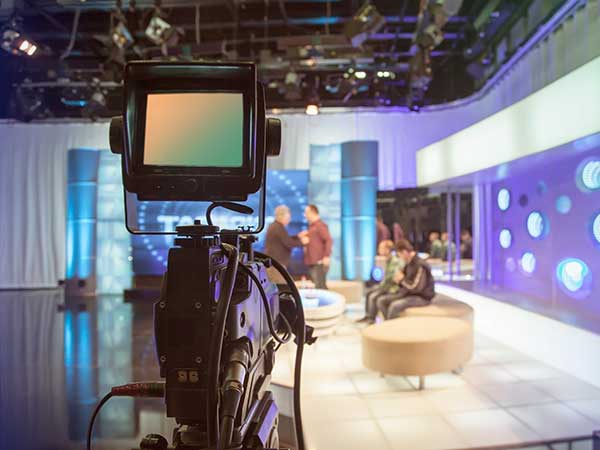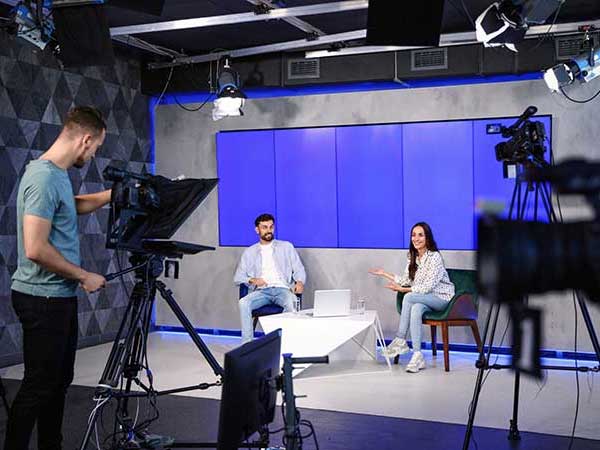 Top Coverage For TV Show Productions
With the various annual production insurance coverage options for TV shows we offer, TV producers can ensure smooth production operation, protection of valuable assets, and mitigation of potential risks.
Apply Now
Short-Term Commercial Production Insurance Coverages
Cast & Crew
Ensuring the well-being of your cast and crew is paramount in the world of TV show production. Our comprehensive coverage includes workers' compensation, offering medical expense coverage, lost wages, and rehabilitation benefits for work-related injuries or illnesses. With our tailored protection, we prioritize the safety and care of your invaluable team members on set.
Commercial Automobile
Whether it's production vehicles or rented/leased vehicles, our comprehensive commercial automobile coverage shields you from accidents, damages, and liabilities during TV show production. With financial support for repairs, medical expenses, and potential legal claims, you can navigate the road & tv show production with confidence.
Errors & Omissions
In the realm of TV show productions, mitigating legal risks is crucial, especially when it comes to issues like copyright infringement or defamation claims. E&O coverage provides essential protection by handling legal defense costs, settlements, & judgments associated with allegations of negligence, omissions, or inaccuracies in your TV show's content.
Film Equipment
Your TV show production relies heavily on the integrity of your film equipment. Our coverage safeguards against the unfortunate risks of theft, damage, or loss, offering comprehensive protection for your cameras, lighting equipment, and other vital gear. Trust us to understand the significance of your equipment and provide the coverage necessary to keep your production running smoothly and successfully.
General Liability
On-set mishaps are an inherent part of TV show productions, but our general liability coverage shields your production against claims of bodily injury, property damage, or personal injury stemming from production activities. With comprehensive financial protection, including coverage for legal expenses, settlements, and judgments, we ensure that you can confidently navigate any covered incidents that may arise.
Inland Marine
Inland marine coverage protects your TV show production equipment while it's in transit or being used off-premises. It covers against damage, loss, or theft of equipment during transportation or temporary storage, ensuring that your valuable assets are safeguarded throughout the production process.
Media Liability
TV show productions involve various forms of media content, including broadcasting, advertising, & distribution. Our media liability coverage protects against claims of defamation, invasion of privacy, copyright infringement, or other media-related allegations, including financial support for legal costs, settlements, or judgments arising from covered claims.
Negative Film & Faulty Stock
Your footage is indispensable to your production, and our coverage includes protection against the loss, damage, or destruction of your negatives or digital media. In the event of processing errors or faulty stock, our negative film and faulty stock insurance coverage offers financial support for reshooting, repairing, or replacing affected material.
Workers' Compensation
Critical for the demanding nature of TV show productions, our workers' compensation policy delivers vital protection for your dedicated crew members. With comprehensive medical expense coverage, lost wages, and rehabilitation benefits, we prioritize the well-being of your crew, ensuring their safety throughout the entirety of the production process.
Submit An Application For Annual TV Show Production Insurance Online
Safeguard your TV show production with the right insurance coverage. We have made the process of securing annual TV show production insurance quick and convenient. Submit an application for insurance online to get started.
Our application form allows you to provide us with the necessary details about your TV show production, including equipment, shooting locations, and coverage preferences. Our team of experts will review your application and promptly provide you with a customized insurance solution tailored to your specific requirements.
Apply Now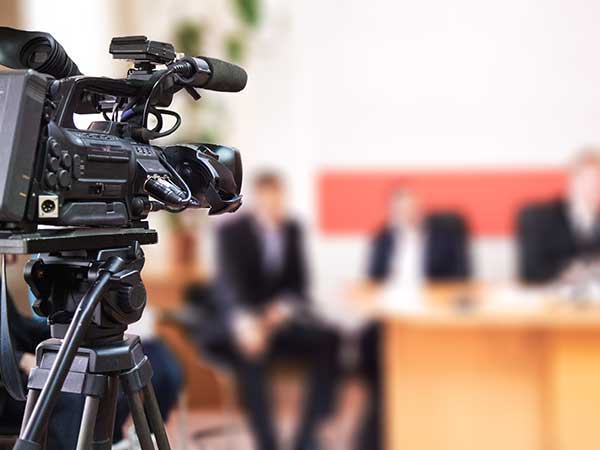 Scripting Success, From Pilot To Finale
Learn more about how production insurance for tv shows can ensure production keeps on rolling.