Restaurant Insurance
Restaurant insurance policies protect restaurant owners from liability as a result of food safety and storage malpractice, employee negligence, unlawful hiring, and more.
By failing to acquire proper coverage, your restaurant may be liable for a variety of lawsuits that may result in total liquidation and loss of various licenses.
Request a Quote
Serving Protection On A Platter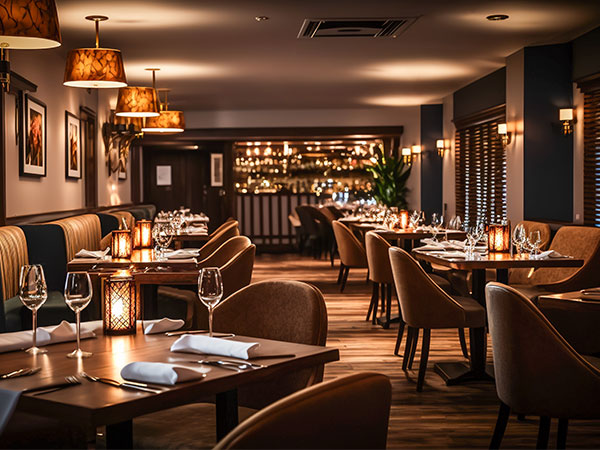 Taste Success With Confidence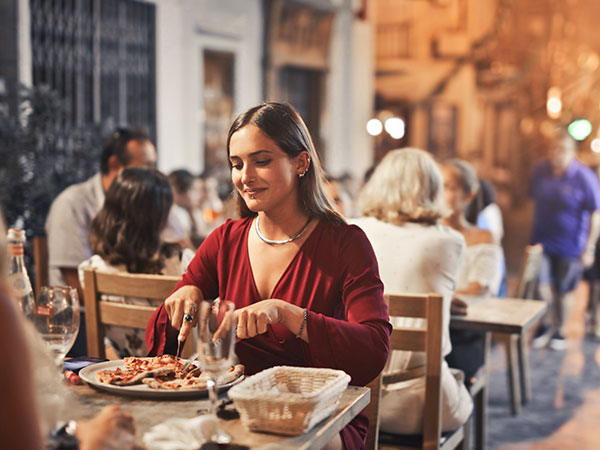 Full Coverage For All Types Of Restaurants
Our restaurant insurance policies provide coverage for a range of risks, ensuring that you can focus on what you do best – serving delicious food and providing exceptional dining experiences.
Whether you run a small bistro, a bustling café, or a fine dining establishment, we have the expertise and insurance products to meet your specific needs.
Apply Now
Restaurant Insurance Coverage Options
Assault & Battery
If a physical altercation at your restaurant causes a patron to be injured, your business could potentially be held liable for their injuries and medical financial costs. Assault & battery insurance policies can help protect you from claims related to physical altercations between patrons at your restaurant, insuring against claims that you are responsible.
Commercial Automobile
If you use a vehicle for your restaurant operations, it may not be covered under your personal automobile insurance. Commercial automobile insurance covers owned and rented vehicles while used for your restaurant. If one of your employees uses a company vehicle and gets in a fender-bender, commercial auto insurance will cover damages to both parties.
Commercial Property
Commercial property insurance covers your restaurant against damages to your restaurant due to fire and other causes. With commercial property insurance, food business owners can insure their building, equipment and inventory for damages caused by natural disasters, fire, and accidents, ensuring that they have the resources to reopen in the event of an incident.
Equipment Breakdown
In the event of an electrical surge or breakdown, where all or several of your facilities are damaged, your restaurant may not be able to function. For these reasons, equipment breakdown insurance policies will cover all the tools and equipment needed to operate your restaurant in the event of a malfunction or breakdown.
General Liability
General liability insurance helps protect your restaurant from lawsuits and allegations pertaining to property damage and bodily harm while in or around your restaurant. If a patron slips and falls, or a server spills food and ruins a customer's dress, general liability insurance will cover these "third-party" claims in the event of a lawsuit.
Liquor Liability
If your restaurant distributes or serves alcoholic beverages, you can be held liable if inebriated customers cause injury or damage to property. Liquor liability insurance covers you and your restaurant from claims that occur in the event that a patron injures someone or causes property damage as a result of being overly intoxicated.
Product Liability
Product liability insurance will cover you and your restaurant if your food products were to make someone ill as a result of spoilage or other food safety violations. Product liability insures against claims of food poisoning and other food related liabilities, so that you don't lose your food license or worse, your restaurant.
Spoilage Coverage
Sudden temperature changes or power outages can pose a risk to your perishable stock, leading to spoilage and financial losses. Spoilage insurance coverage is designed to protect your restaurant by covering expenses related to food spoilage, including the cost of the spoiled products and the resulting loss of business.
Workers' Compensation
Restaurant insurance policies offer workers' compensation coverage, ensuring the well-being of your employees and the protection of your business. With coverage for medical expenses, lost wages, and survivor benefits in case of work-related injuries or illnesses, you can have peace of mind knowing that your team is taken care of.
Receive A Free Restaurant Insurance Quote Today
Our team of experienced restaurant insurance brokers are committed to providing you with personalized attention and crafting a customized restaurant insurance package that meets the specific requirements of your restaurant.
Trust MFE Insurance to protect your restaurant, so you can thrive in a dynamic and competitive culinary landscape.
Get a Quote
Savor The Benefits Of Restaurant Insurance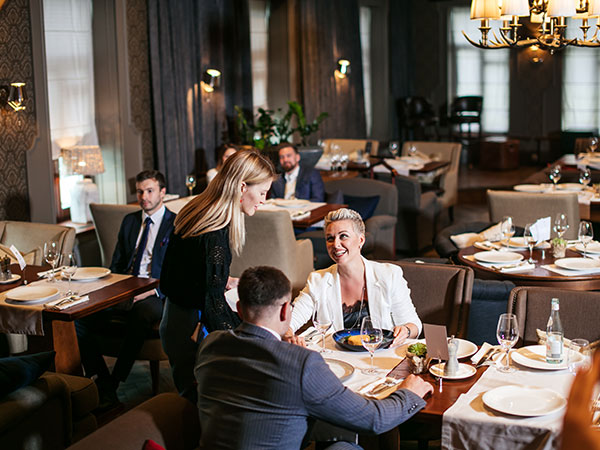 From Kitchen To Dining Room, We've Got You Covered
Reach out to MFE Insurance today to learn more about our restaurant insurance coverage options.