Workers' Compensation Insurance
In the fast-paced and dynamic hospitality industry, the welfare of your employees is of the utmost importance. Workers' compensation insurance ensures the protection of your employees and business continuity.
We recognize that accidents can occur in any workplace, especially in the bustling world of hospitality. That's why MFE Insurance developed tailor-made Workers' Compensation Insurance policies crafted to deliver robust protection while accommodating the unique needs of your industry.
Request a Quote
Putting Your Hospitality Workforce First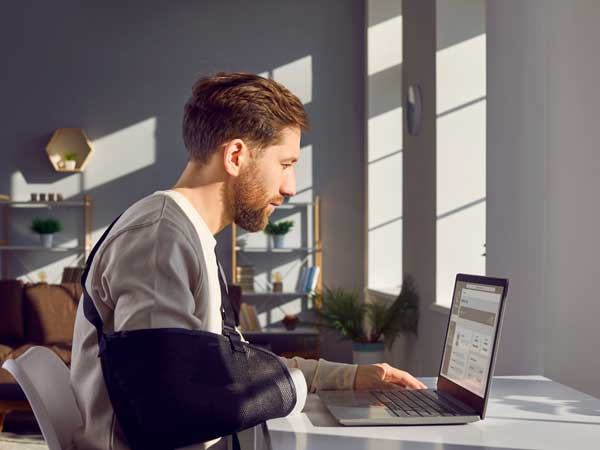 Hospitality's Shield Against Workplace Risks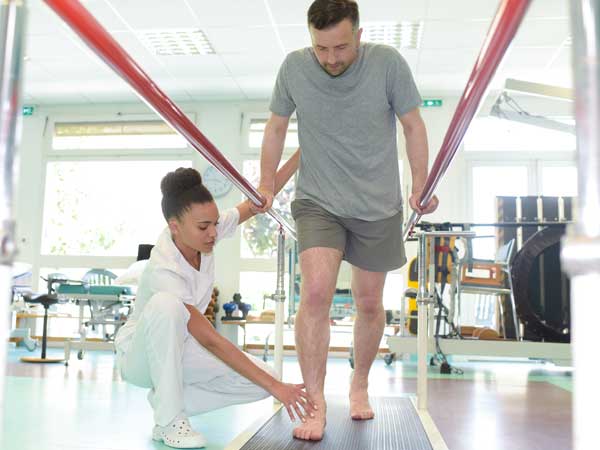 Understanding Workers' Compensation For The Hospitality Industry
In the hospitality industry, workers' compensation insurance holds immense significance, extending beyond mere legal compliance. This specialized insurance ensures that your dedicated team receives prompt medical care and essential financial support if they encounter work-related injuries or illnesses.
A workers' compensation policy not only ensures compliance with industry regulations but also enhances employee morale, making your establishment more attractive to top talent in the competitive hospitality job market.
Apply Now
Workers' Compensation Coverage For Hospitality Organizations
Legal Coverage
Workers' compensation insurance provides a shield against the legal complexities of employee claims or lawsuits arising from workplace injuries or illnesses. It covers the associated legal expenses, ensuring that your business's interests are protected.
Income Replacement
If an employee is temporarily unable to work due to a work-related incident, workers' compensation steps in to provide financial support. This compensation helps employees maintain financial stability during their recovery, ensuring they can focus on healing.
Medical Care
This includes comprehensive coverage for medical expenses arising from on-the-job injuries or illnesses. From doctor visits to surgeries and rehabilitation, it ensures that your valued employees receive the necessary medical attention.
Recovery Support
For cases where rehabilitation, such as physical therapy or vocational training, is needed to facilitate an employee's return to work, workers' compensation can cover these essential costs.
Survivor Benefits
Tragically, if a workplace fatality occurs, workers' compensation extends support to the dependents of the deceased employee. This assistance typically includes funeral expenses and essential financial support for surviving family members during this challenging time.
Third-Party Liability
In specific situations where a third party, not the employer, bears responsibility for an employee's injury or illness, workers' compensation can initiate legal action against that third party. This action aims to recover the costs associated with the claim, further safeguarding your business's financial stability.
Use MFE's Experience In The Hospitality Industry To Your Advantage
We recognize the specific challenges your business may face and tailor our insurance packages accordingly, ensuring you receive precise coverage without incurring unnecessary expenses.
Our experience team is by your side throughout the entire process, from selecting the right policy to efficiently handling claims, offering top-tier service. Join forces with us for a peace of mind that lets you focus on your core hospitality operations, secure in the knowledge that your employees and business are in good hands.
Apply For Coverage
Safety & Security For Your Hospitality Team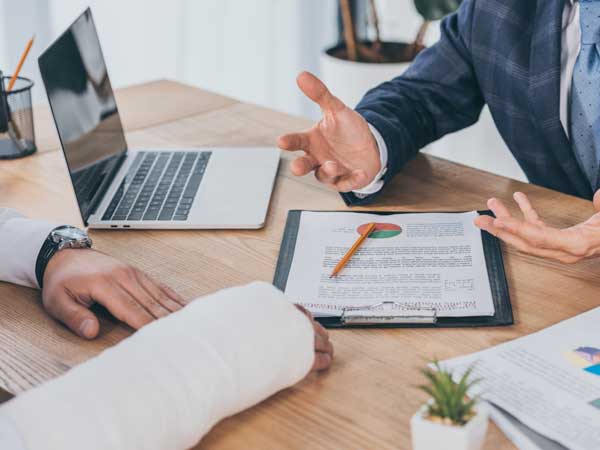 Supporting Hospitality Staff, Every Step Of The Way
Protecting Those Who Make Hospitality Shine. Work With MFE Insurance Today.