Nightclub Insurance
Nightclub insurance policies protect nightclub owners from liability as a result of bodily injury to patrons or employees, fights or damage due to intoxication, employee negligence, and more.
By failing to acquire proper coverage, your nightclub may be liable for a variety of lawsuits that may result in total liquidation and loss of various licenses.
Request a Quote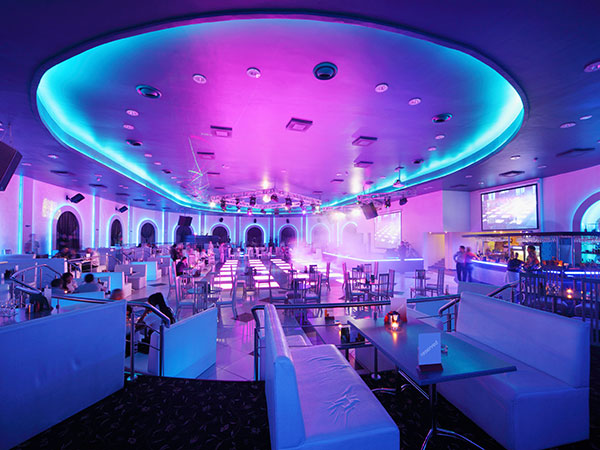 Nightclub Safety, Amplified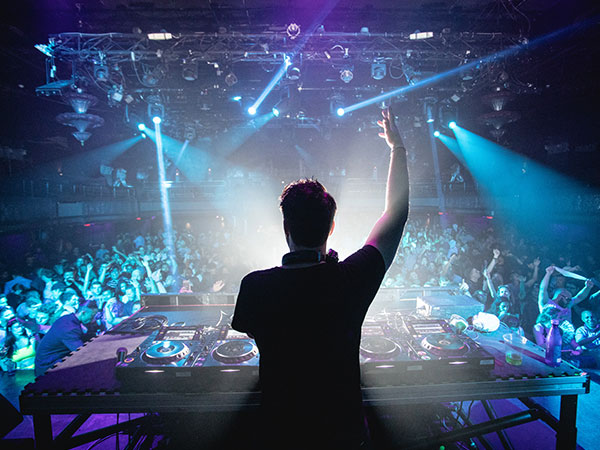 Additional Risks Require Additional Coverage
In addition to the standard liabilities most businesses face, nightclubs that serve alcohol or employ bouncers run the risk of added legal repercussions.
Our nightclub insurance policies can be tailored for your nightclub's requirements based on your clientele and venue. This ensures that the cost and scope of your coverage aligns with your businesses' needs.
Apply Now
Options For Nightclub Insurance Coverage
Assault & Battery
Alcohol consumption can also often lead to erratic, sometimes violent, behavior. If a fight ensues and a physical altercation causes a patron to be injured in your nightclub, you could be held liable. An assault & battery insurance policy will provide coverage for you and your nightclub for the legal and medical fees associated with these claims.
Bouncer Liability
While employing security personnel can be an invaluable safeguard against potential fights, physical damage and other altercations, they are unfortunately not without their own risks. Bouncer liability insurance will provide compensation for bodily insurance to patrons who are injured by bouncers, as well as any injuries sustained by bouncers while on the job.
Commercial Property
Commercial property insurance policies cover your nightclub's venue and assets due to vandalism and other causes of property damage, including natural disasters, fire and theft. This also includes repairing and replacing damage to your nightclub's physical structure, content, fixtures, and inventory, as well as a backup, sewer, and drainage systems.
Equipment Breakdown
Nightclubs operate on an assortment of technical equipment and machinery, including audio systems, lighting, and kitchen appliances in venues where food is served. Equipment breakdown insurance will cover your losses in the event that malfunctions, power surges, or other mechanical breakdowns cause any of these essential devices to fail.
Garage-Keepers Liability
Whether it's damage, theft, vandalism, or other covered perils, garage-keepers insurance ensures that the costs of repairs or losses to customers' vehicles are taken care of. With our garage-keepers coverage, both your nightclub and your valued patrons can have peace of mind knowing that their vehicles are protected while parked or stored on your premises.
General Liability
General liability insurance will cover your nightclub against allegations and lawsuits pertaining to property damage or bodily injury in situations in which a patron is injured in your nightclub or in perimeter areas such as parking lots. General liability also protects against specific claims of slander and libel against nightclub owners or staff, and wrongful eviction.
Liquor Liability
Liquor liability insurance is a must. Liquor Liability Insurance will cover you and your nightclub from claims that occur in the event that an overly intoxicated patron injures someone (or themselves) or incurs property damage while in or traveling from the venue.
Workers' Compensation
Our nightclub insurance offers comprehensive workers' compensation coverage to protect both your employees and your business. In the event of work-related injuries or illnesses, this policy covers medical expenses, lost wages, and even benefits for survivors.
Apply For A Nightclub Insurance Policy Online
Let MFE Insurance provide the coverage necessary to protect your venue, employees, patrons, and assets, so you can focus on creating unforgettable nightlife experiences.
Reach out to our nightclub insurance brokers today to learn more about our coverage options and start protecting your investment.
Get a Quote
Stay in Sync, Stay Protected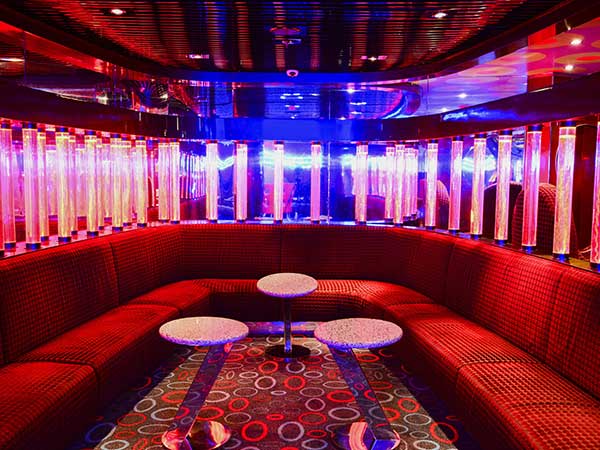 Protect The Pulse Of The Nightlife
Nightclub insurance that sets the stage for success. Work with our brokers today.