Bar Insurance
Loss of income, lawsuits, and property damage are common issues owners in any industry face on a daily basis.
Without the proper coverage, your business is liable for financial costs from lawsuits that can result in total liquidation and loss of various licenses, among other issues.
Request a Quote
Insurance That Raises The Bar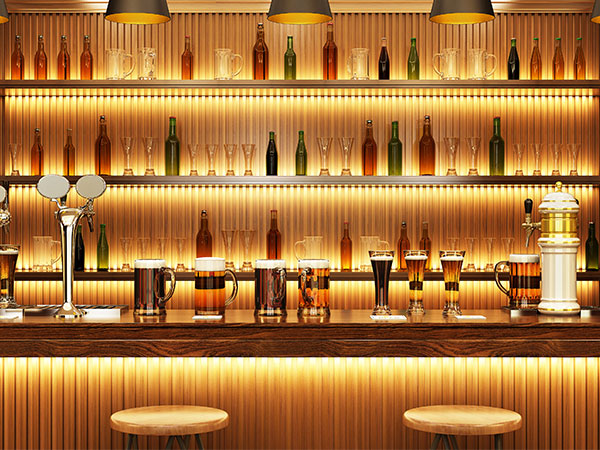 It's Last Call For Risk & Liabilities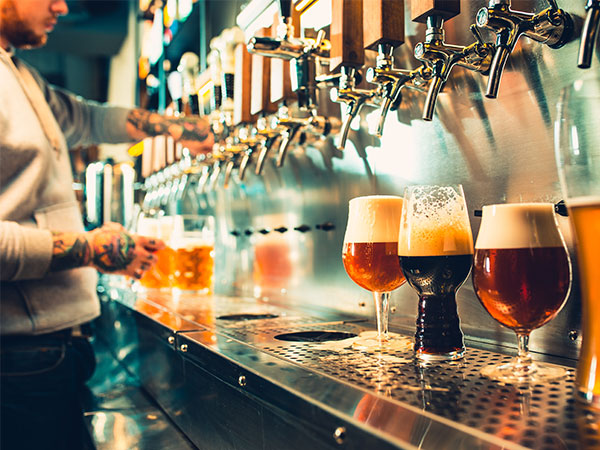 Safeguard Your Profit, Protect Your Patrons
Industries that serve food and alcohol run a higher risk of legal repercussions and should be insured with the future of the business in mind.
Our bar insurance brokers can create a customized insurance plan based on your business goals and needs. MFE Insurance makes sure your business obtains the right coverage while offering affordable rates.
Apply Now
Bar Insurance Coverages Available
Assault & Battery
If a patron is injured at your bar during a physical altercation, your business could be held liable for the injuries and financial costs. Assault & battery insurance helps protect against risks associated with physical altercations between patrons at your bar. Assault & battery covers your business for the legal fees associated.
Commercial Automobile
If any employee working for you uses their own vehicle or a rented vehicle, you are responsible for the vehicle and the people in the vehicle. You are also responsible for any vehicles that are involved in an accident. Commercial automobile insurance covers owned, hired, borrowed and or non-owned vehicles while used in your business.
Cyber Liability
Cyber liability insurance covers your company's liability in the event there is a data breach that involves social security numbers, patron credit card information, employee health records, etc. A cyber liability policy will cover issues such as legal fees for defense in court, judgments or settlements, and more.
Employee Benefits Liability
Any errors or omissions in the activation or application of your company's employee benefit program is covered by an employee benefits insurance policy. Employee benefits liability covers health and life insurance, retirement plans, and any other benefits offered by your company through the employee benefit program.
Equipment Breakdown
Equipment breakdown insurance policies cover essential machinery and equipment required to operate your business. It may assist your business with either repairing the broken equipment or a full replacement. Equipment breakdown insurance does not cover machinery or equipment that has broken down due to age or improper maintenance.
Excess Liability
Excess liability insurance provides businesses with protection for claims that exceed the limits of primary liability policies. Until the limits of the primary liability have been met, the excess liability policy will not respond. These policies are ideal for growing businesses which run the risk of potentially large losses, with coverage limits starting at $1,000,000.
General Liability
General liability insurance protects your business from claims of bodily injury and property damage that may occur at your bar. These policies cover third-party lawsuits that may occur during a claim; a "third party" can be anyone other than the insured's employees and workers.
Liquor Liability
Liquor liability insurance will cover you and your business from claims that occur from a customer who is intoxicated and injures themselves or another person. If your bar is serving alcohol, you are responsible for your customers and their actions while they are drinking.
Property
Property insurance policies cover business-related property damage that has occurred at your establishment, and will assist in the repair or replacement of the covered damaged property. Common types of property include the building or structure, & assets within.
Spoilage Coverage
Spoilage insurance coverage is imperative to your business in the event your "perishable stock" becomes spoiled or contaminated due to a temperature change and/or power outage. If your bar lost power overnight and the refrigerator that contains all of the chicken your bar cooks went above safe storage levels, spoiling the chicken, this would be covered under your spoilage policy.
Workers' Compensation
Workers compensation insurance covers medical costs from injuries or illnesses, replacement income, costs to retrain, compensation for any permanent injuries, and benefits to survivors of workers who are killed on the job. If an employee slips and falls behind the bar while working their shift, the workers' compensation policy will cover the medical bills and the wages they lost as a result of being unable to work.
Apply For A Comprehensive Bar Insurance Policy Online
Our bar insurance policies provide protection for your property, liability, liquor liability, assault and battery incidents, and more. MFE Insurance is dedicated to helping you mitigate risks, safeguard your business, and ensure peace of mind.
Reach out to our brokers today to create a tailored bar insurance package to protect your bar and its assets.
Get a Quote
Keeps The Drinks Flowing & The Risks At Bay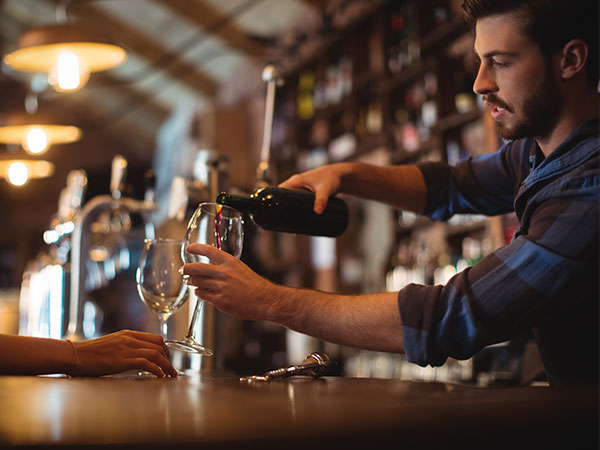 Pour With Confidence, Insure With Assurance
Speak to our bar insurance brokers to learn more about protecting your bar against costly risks.