Production Insurance For Commercials
At MFE Insurance, we understand the unique risks and challenges you face in bringing your creative vision to life within limited timeframes and specific client requirements.
Request a Quote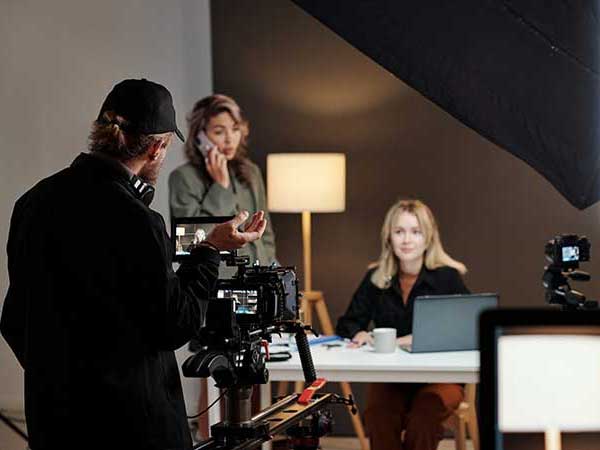 Filming Commercials Made Easy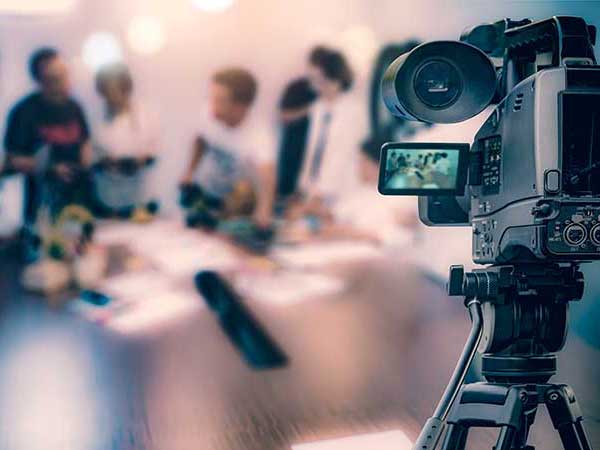 Full Coverage For Commercial Productions
Our production insurance for commercials are designed to protect your commercial production from potential setbacks and provide you with the confidence to focus on creating impactful and successful advertising content.
Apply Now
Commercial Production Insurance Coverages
Cast & Crew
Protecting your cast and crew is a priority for a successful commercial production. Our coverage includes workers' compensation, providing medical expense coverage, lost wages, and rehabilitation benefits in the event of work-related injuries or illnesses. We understand the unique risks faced by cast and crew members on set, and our coverage ensures that they are well taken care of.
Commercial Automobile
From production vehicles to rented or leased vehicles, our commercial automobile coverage protects against accidents, damages, and liabilities associated with vehicles used during the commercial production. This coverage provides financial support for repairs, medical expenses, and potential legal claims arising from commercial automobile accidents.
Errors & Omissions
Commercial productions can be subjected to potential legal disputes arising from content-related issues, such as copyright infringement or defamation claims. Our E&O coverage offers protection by covering legal defense costs, settlements, and judgments in case of allegations of negligence, omissions, or inaccuracies related to the commercial content.
Film Equipment
Your film equipment is one of the most key components of your commercial production. Our coverage protects against theft, damage, or loss of your film equipment, including cameras, lighting equipment, and other essential gear. We understand the value of your equipment and provide comprehensive coverage to ensure that your production stays on track.
General Liability
Accidents can happen anywhere, especially on set; general liability coverage protects your commercial production against claims of bodily injury, property damage, or personal injury arising from production activities. This coverage offers financial protection by covering legal expenses, settlements, or judgments resulting from covered incidents.
Inland Marine
Whether you are shooting on location or transporting equipment, our inland marine coverage provides protection for your property and equipment while in transit or at temporary locations. This coverage ensures that your assets are safeguarded against damage or loss during the commercial production process.
Media Liability
Commercial productions involve various forms of media content, including advertising, graphics, and music. Our media liability coverage protects against claims of defamation, invasion of privacy, copyright infringement, or other media-related allegations. This coverage provides financial support for legal defense costs, settlements, or judgments arising from covered claims.
Negative Film & Faulty Stock
We understand how valuable your captured footage is and provide coverage including protection against the loss, damage, or destruction of your negatives or digital media. In the event of processing errors or faulty stock, our coverage offers financial support for reshooting, repairing, or replacing affected material.
Workers' Compensation
Necessary for any working environment, our workers' compensation policy provides essential protection for your crew members. It offers medical expense coverage, lost wages, and rehabilitation benefits in the event of work-related injuries or illnesses, ensuring that your crew is properly safeguarded throughout the production process.
Apply For A Production Insurance Policy For Commercial Productions
Applying for a commercial production insurance policy is quick and convenient with MFE Insurance.
Contact us today to discuss your specific commercial production needs, and our experienced team will guide you through the application process, ensuring that you have the coverage you need to mitigate risks and protect your project.
Get a Quote
Don't Gamble With Your Commercial Production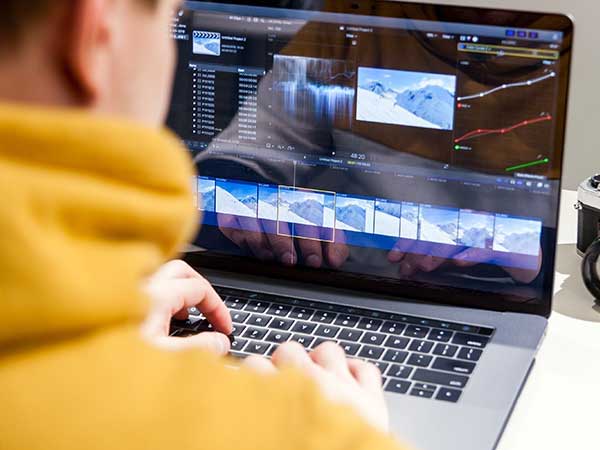 From Storyboard To Screen, We've Got You Covered
Insurance designed to support and protect your commercial productions. Reach out to learn more today.