Caterer Insurance
As a caterer, you serve a foundational role in creating memorable dining experiences for your clients. From planning and preparing exquisite meals to providing exceptional service, your expertise and dedication are invaluable to your business's success.
However, operating a catering business also comes with inherent risks that can impact your financial stability and reputation.
Request a Quote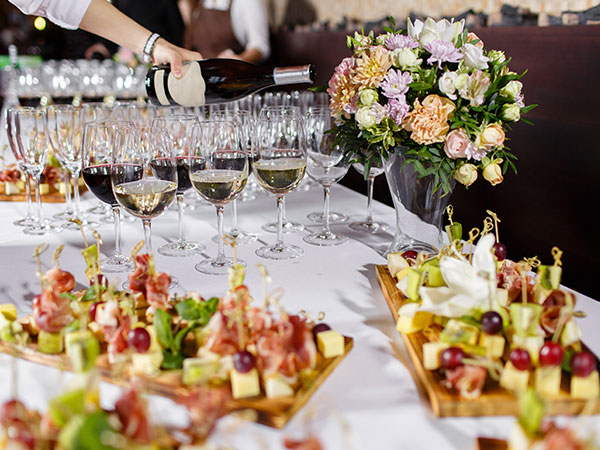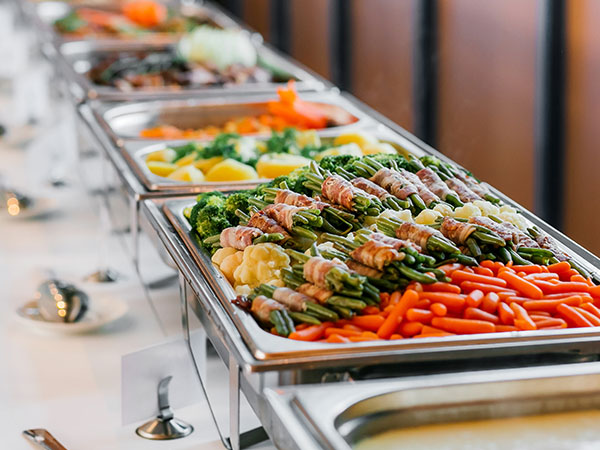 Why Do You Need Caterer Insurance?
Operating a catering business involves various activities and interactions that can lead to unexpected challenges. Caterer insurance offers essential protection against the risks you face, safeguarding your business from financial losses resulting from accidents, property damage, food-related incidents, and more.
By providing coverage for unforeseen accidents, property damage, and food-related incidents, caterer insurance acts as a vital safeguard for catering businesses, ensuring they can navigate unexpected challenges while minimizing potential financial losses.
Apply Now
Caterer Insurance Coverage Options
General Liability Coverage
Protects your business from third-party claims for bodily injury, property damage, or personal injury that may occur during catering operations. Whether a guest slips and falls at an event or there is accidental damage to the event venue, this coverage helps cover legal expenses, settlements, and medical costs.
Property Insurance
Provides coverage for your business property, including your commercial kitchen, equipment, inventory, and supplies. In the event of fire, theft, or other covered perils, Property Insurance helps replace or repair your assets, minimizing financial losses.
Foodborne Illness Coverage
As a caterer, food safety is a top priority. However, despite your best efforts, there is always a risk of foodborne illnesses. Foodborne Illness Coverage protects your business if a client or guest suffers illness due to the consumption of contaminated food provided by your catering services.
Business Interruption Insurance
If an unforeseen event, such as a fire or natural disaster, forces you to temporarily suspend your catering operations, Business Interruption Insurance can help cover your lost income and ongoing expenses during the period of interruption.
Commercial Auto Insurance
If your catering business involves transportation, Commercial Auto Insurance provides coverage for vehicles used for catering operations. It protects against accidents, property damage, and bodily injury caused by your vehicles.
Workers' Compensation Insurance
If you have employees, you need Workers' Compensation Insurance. Mandatory in most states, it provides coverage for medical expenses, lost wages, and other benefits in the event that an employee is injured or becomes ill while performing work-related duties.
Customized Insurance Solutions For Your Catering Business
At MFE Insurance, we understand the specialized needs of catering businesses. Our experienced catering insurance brokerss will work closely with you to determine your specific risks and design a comprehensive insurance package that suits your business.
We offer customizable coverage options to address your particular requirements and provide the best protection for your catering business.
Get a Quote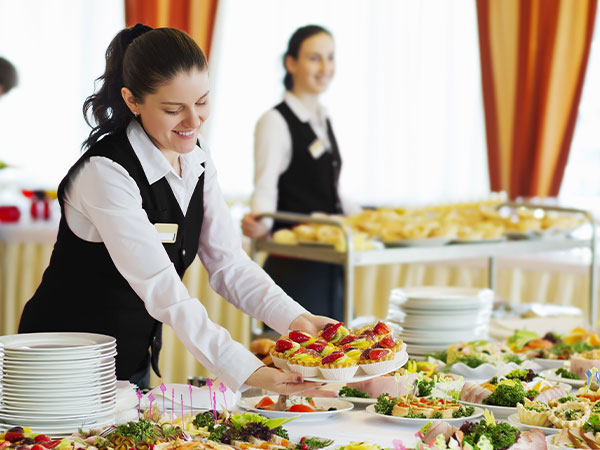 Deliciously Insured
Contact MFE Insurance today to receive a free quote for comprehensive caterer insurance coverage.