Workers' Compensation Insurance
Workers' compensation insurance is more than a legal obligation; it's a commitment to the well-being of your workforce and the stability of your business.
At MFE Insurance, we understand that accidents can happen in any workplace, which is why we offer custom workers' compensation insurance policies designed to provide comprehensive coverage while aligning with your business needs.
Request a Quote
Empowering Employees, Strengthening Business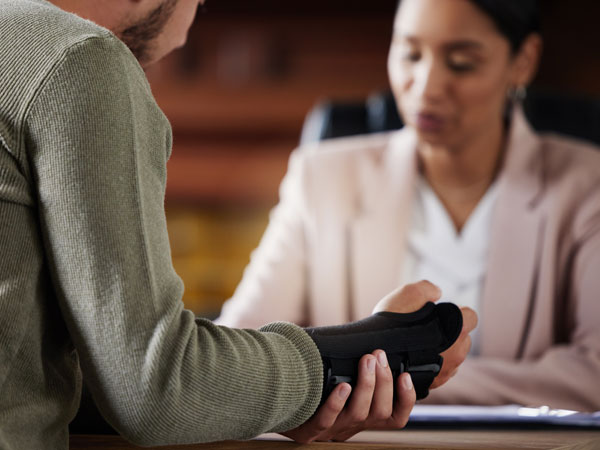 Your Partner In Employee Well-Being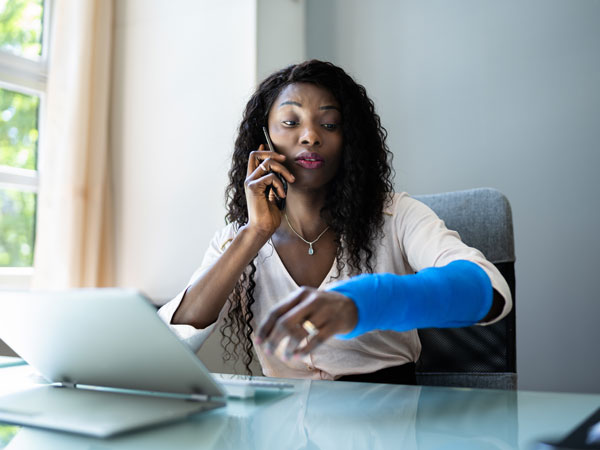 Benefits Of Acquiring A Workers' Compensation Policy
A workers' compensation insurance policy ensures that your team receives the necessary medical care and financial support if they suffer work-related injuries or illnesses, showing that you genuinely care for their well-being. It shields your business from the potentially crippling costs associated with workplace accidents, covering medical expenses, lost wages, and rehabilitation costs.
In addition, this coverage keeps your organization in compliance with regulatory requirements, preventing legal penalties, and boosts employee morale, ultimately making your company more appealing to top talent in the job market.
Apply Now
Workers' Compensation Insurance Coverage
Death Benefits
In the tragic event of a workplace fatality, workers' compensation offers death benefits to the deceased employee's dependents. This typically includes funeral expenses and financial support for surviving family members.
Legal Coverage
Workers' compensation insurance covers legal expenses associated with defending against employee claims or lawsuits related to workplace injuries or illnesses.
Lost Wages
If an employee is unable to work due to a work-related injury or illness, workers' compensation provides a portion of their lost wages. This benefit helps employees maintain financial stability during their recovery.
Medical Expenses
Workers' compensation insurance covers the cost of medical treatment for employees injured on the job. This includes doctor visits, hospitalization, surgery, prescription medications, and rehabilitation.
Rehabilitation
In cases where an injured employee requires rehabilitation, such as physical therapy or vocational training to return to work, workers' compensation can cover these costs.
Third-Party Liability
In some cases, if a third party (not the employer) is responsible for an employee's injury or illness, workers' compensation can pursue legal action against that third party to recover the costs of the claim.
Work With Our Experienced Business Insurance Brokers
With extensive experience across various industries, we grasp the unique risks your business may encounter. Our business insurance packages guarantee you receive the exact coverage required without unnecessary costs.
Our dedicated team supports you at every stage, from policy selection to claims processing, providing top-notch service. Partner with us for peace of mind, allowing you to concentrate on your business's core operations, knowing that both your employees and your enterprise are protected.
Apply Here
Covering The Unexpected, Supporting The Everyday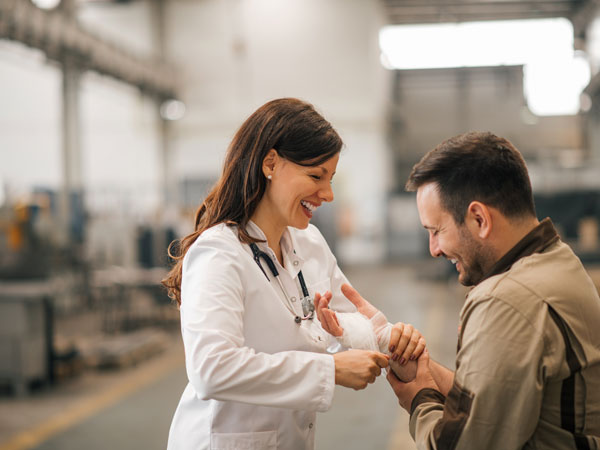 Ensuring Safety, One Policy At a Time
Workers' Comp: Bridging The Gap When Accidents Happen. Get Protection Today With MFE.