eSports Insurance
As an industry, eSports is relatively young, leaving many risks for eSports professionals.
Designed specifically for this industry, eSports insurance offers financial protection from claims of liability, property damage, lost income, and other risks that could affect your business' bottom line.
Request a Quote
Secure Victory, On & Off Screen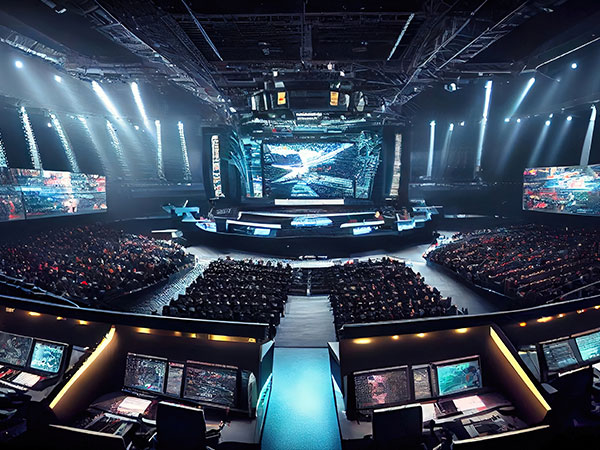 Guard Your eSports Empire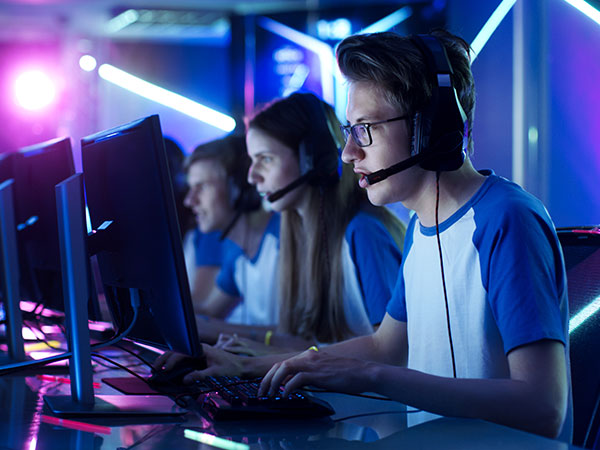 The Unique & Inherent Risks The eSports Industry Faces
The eSports industry is highly profitable and continues to expand, and as it continues to advance, the increase in risks grows along with it.
The eSports industry has risks that are unique and not found as commonly in other industries. Some of the biggest risks that the eSports industry faces can be found below.
Common eSports Risks & Liabilities
Bodily Injury
Despite being a digital activity, eSports events can get competitive, leaving the risk of physical altercations if a competition becomes overly competitive and heated.
Cyber Attacks
Most of the systems used for eSports require online data and gaming. This leaves competitors, event organizers, and others, at risk of data breaches and other forms of cyber attacks.
Employment Practices Liability
It is estimated that as much as 41% of eSports players are women; however, only a small portion are pros. This is just one example of areas that leave eSports at risk of discrimination lawsuits.
Event Cancellations
Event organizers are at risk of canceled events due to a variety of reasons, such as weather, players that cancel, etc.
Mental Health Issues
Studies are continually conducted on whether or not there is a correlation of mental health and gaming.
Property Damage
From gaming consoles to expensive headphones and camera systems, there are many forms of property involved with the eSports industry.
Why You Should Consider Acquiring eSports Insurance

Acquiring an eSports insurance policy is crucial for protecting the financial well-being and reputation of individuals and organizations involved in the fast-growing world of competitive gaming.
By securing an eSports insurance policy, you can mitigate the financial impact of unforeseen circumstances, safeguard your assets, and continue to focus on the thrilling and competitive world of eSports.
Apply Now
Achieve Total Coverage Mastery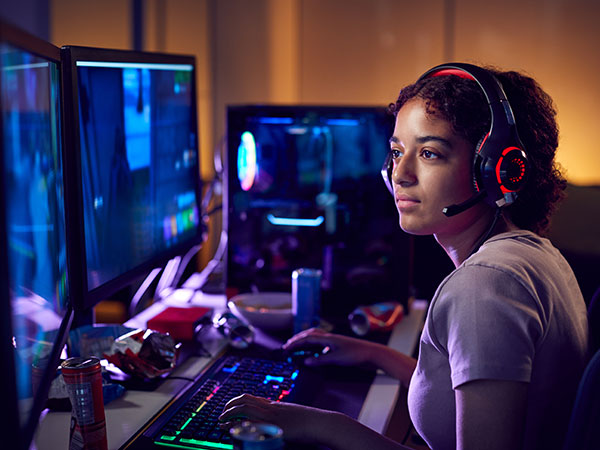 Available eSports Insurance Coverage Options
Commercial Auto
Not only do eSports competitors drive from tournament location to another, but organizers also carry equipment using large trucks and other vehicles. While commercial auto covers damages to the vehicles in an accident, a related coverage known as inland marine insurance can be paired with commercial auto to protect assets that may become damaged while in transit.
Commercial Property
Commercial property insurance protects your physical property, such as your computers, gaming consoles, and more. Commercial property insurance also protects your physical place of business from damages that may occur. These policies cover necessary repair and replacement costs, financial losses due to lost income while repairs are made, and more.
Cyber Liability
Cyber crimes are one of the biggest concerns among eSports businesses and professionals. Cyber liability insurance policies are designed to protect you financially in the event a third-party claim was made that information was mismanaged. It can also protect in the event there is a data breach in which your stored online information is stolen.
Directors & Officers
Directors & officers liability, as it applies to the eSports industry, covers individuals and organizations against claims made by third parties. These claims can result from several circumstances, such as an event not being as profitable for a venue as the organizer claimed it would be, or even an investor being promised a return that they did not receive from an event.
EPLI
Employment practices liability insurance (EPLI) protects you financially if allegations are made against you by your employees. This includes claims of discrimination, breach of contract, wrongful termination, and much more. EPLI policies provide wage and hour coverage for legal defense costs related to allegations made against you or your company by employees.
Equipment Breakdown
In the world of electronics, specifically in the eSports industry, equipment breaks or ages into disrepair all the time. Proper equipment breakdown coverage will ensure your team or organization will not lose any money due to controllers, consoles, or other electronic equipment breaking down after the period of intended use.
Event Liability
Event liability insurance protects event organizers from financial losses when unexpected setbacks occur. An event may be shut down due to circumstances outside of your control, or your event may be vulnerable to lawsuits, property damage, etc. Event liability also protects against event cancellation as well.
Excess Liability
Excess liability insurance covers damages and expenses that range far beyond the coverage limit of a general liability policy. It serves as a safety net in case your organization were met with a situation which would cause you to pay out-of-pocket for any balance not met once your general liability coverage has paid its limit.
General Liability
Third-party claims in the eSports industry carry many associated costs; however, acquiring a comprehensive general liability insurance policy with MFE Insurance can cover much of the legal fees, possible settlement payments, damage repair costs, property replacement, and certain medical costs.
Medical Liability
Media liability coverage is a subset of E&O insurance, specifically designed for commentators, broadcasters, social media teams and other on- or off-air personalities. This coverage protects against claims made due to defamation, breach of confidentiality, plagiarism, invasion of privacy and other comments that may result in damages.
Workers' Compensation
Workers' compensation provides a range of coverages for teams and organizations alike. Whether a team member begins to suffer injuries such as carpal tunnel or clots from prolonged use of a computer, or an event organizer becomes hurt at a competition due to faulty staging or equipment, workers compensation will ensure they are covered.
Stay One Step Ahead In The eSports Arena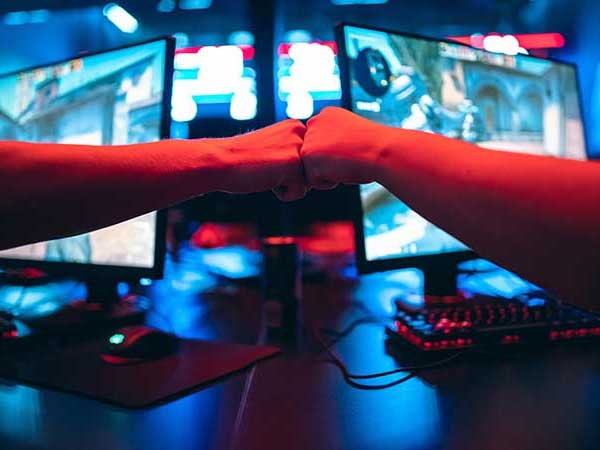 Get In Touch With MFE Insurance For An eSports Insurance Policy
MFE Insurance offers personalized eSports insurance policies to meet your precise needs.
If you would like to learn more about eSports insurance with MFE Insurance or are ready to begin your personalized policy, give our team a call or contact our team online to schedule a consultation and get started today.
Get a Quote
Level Up Your Protection With eSports Insurance
Power up your team, event, or organization with coverage tailored for the world of competitive gaming.