Four years after Oklahoma legalized medical marijuana, the state is flooded with various marijuana retail shops. The city leads the country in per-capita dispensaries in medical cannabis states, with 56 dispensaries per 100,000 residents. And 1 in 13 adults in Oklahoma carries a patient card.
With over 220,000 approved medical cannabis licenses and sales exceeding $800M in 2020 alone, the demand and industry are only increasing.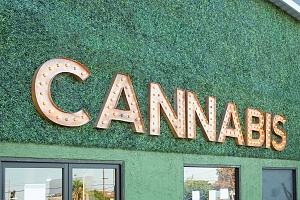 If you plan to venture into the medical cannabis business, it's essential to understand various compliance regulations and requirements for cannabis dispensaries in Oklahoma.
This article will explain the six key marijuana laws all dispensaries in Oklahoma should adhere to.
6 Laws Dispensaries In Oklahoma Must Know
Listed below are the six laws every dispensary in Oklahoma should know:
Purchase Limits
Dispensary purchase limits are the maximum number of marijuana products consumers can buy from a cannabis dispensary.
Cannabis consumers can be qualified caregivers, qualified patients (under Oklahoma medical marijuana program), or recreational marijuana customers.
The purchase limits in the state of Oklahoma are:
Three ounces of cannabis flower
One ounce of cannabis concentrate
72-ounce of edibles
Six mature plants (harvestable female cannabis plant with flowers)
Six seedling plants (a cannabis plant without flowers)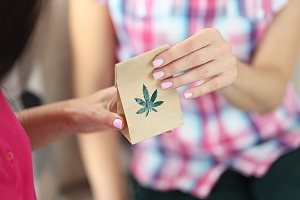 These purchasing limits also apply to the possession of cannabis as well. It means legal patients can't possess more marijuana than mentioned above.
Currently, the state of Oklahoma doesn't allow deliveries of medical cannabis products. Dispensaries in Oklahoma can sell marijuana to medical patients or caregivers with valid medical cannabis licenses. Use Oklahoma Medical Marijuana Authority (OMMA) database to verify any license.
Packaging & Labeling
The labels and packaging of marijuana can't contain OMMA and Oklahoma State Department of Health (OSDH) logos.
In addition, packaging must warn cannabis users to store products safe from the reach of children and can't be appealing to minors. Also, it should be child-resistant.
Like labels of cannabis edibles, labels for nonedible marijuana products should also include product names, batch numbers, ingredients, quantities, and license numbers. This way, you can quickly identify CBD and THC products during a product recall.
Taxes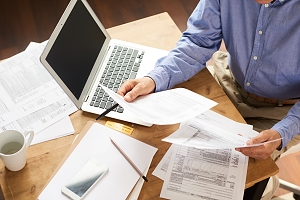 Dispensaries in Oklahoma need to pay taxes just like other businesses. The state levies a 7% medical cannabis tax, a 4.5% state retail tax, and a 3.4% city tax based on the location.
Dispensaries must obtain their sales tax license (also called sales tax permit) from the Oklahoma Tax Commission.
Also, you must send payments and reports on the tax-collected, due tax, and gross sales to the commission every month.
The report may include the following:
Dispensary name
License number
Address
Month/year
Telephone number
Tax due amount
Gross receipts (previous months' sales)
Other information required by the commission
Penalties & Fines
Here's a list of things dispensaries in Oklahoma can't do:
They can't sell or even transfer medical cannabis products to other individuals. If they do, they may face a $200 penalty (first offense) and a $500 penalty with a revoked license (second offense).
They can't grow medical cannabis on someone else's property.
They can't grow cannabis in a space visible from a public place or street.
They can't utilize extraction equipment or tools that use butane, carbon dioxide, propane, or other dangerous chemicals on a residential property.
Every marijuana license should include the following:
Digital photo of a license holder
Name and birth date of a license holder
For children, the names of guardians or parents
City of residence along with country
Expiration date
License type
If applicable, the 24-character license number
Patients & Caregivers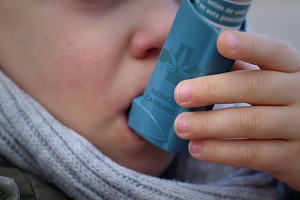 Doctors and physicians can recommend marijuana to patients for conditions they deem fit. However, individuals should be registered as medical cannabis patients or caregivers with a state to shop legally at various dispensaries.
Make sure your medical cannabis license has a physician's signature. Listed below are a few things you should include in the application:
Name
Birth date
Mail address
Telephone number
Email address
Proof of residency and identity
Digital photo
Date of signature
Applicant signature, attesting all the information provided is correct
Recommendation and certification from a physician within 30-days of submission
Ensure to apply within 30-days after the physician's signature. Also, patients can get a 60-day license if their physicians recommend short-term usage.
Application Documentation
To obtain commercial marijuana licenses in Oklahoma, make sure to accompany your applications with these documents:
List of parties with an ownership interest
Affidavit verifying lawful presence for owners
If applicable, the Oklahoma "certificate of good standing"
Proof that the dispensary location is 1000 feet away from a private or public school
Proof that dispensary board members, managers, and owners are residents of Oklahoma
Contact MFE Insurance To Establish Your Marijuana Dispensary Effectively
Although law compliance is essential to ensure smooth dispensary operation in Oklahoma, there are various other technical and operational decisions you must consider when opening a dispensary, such as brand choice, store location, appearance, marketing, and value.
Many marijuana entrepreneurs contact insurance companies and seasoned consultants to help navigate these business-centric aspects.
Cannabis insurance policies and services can help meet various dispensary needs. If you want reliable insurance for your marijuana dispensary, choose MEF Insurance!
We help entrepreneurs start their marijuana dispensaries in Oklahoma by providing excellent insurance coverage plans. Our knowledgeable team provides customized solutions that best meet your operations. For more information, visit our website or contact us directly or call us at 213-269-4005!