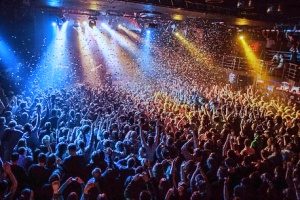 Band concert events are getting bigger, showier, and jazzier. All of that entertainment makes the production and technical side more complex. Your bank needs specialists and technicians to manage critical elements and equipment involved in the staging, choreography, audio, theatrics, and pyrotechnics, just to name a few. All of these moving parts may require special staging equipment set ups and takedowns. Even if your concert is not that flashy, you will at least have instruments, audio equipment, and lighting equipment to move around.
Whether you are a band manager or you are in the business of supplying all of the equipment and technical support for the entertainers, you know that risks of serious injury to people and damage to equipment are very real. Some accidents have been deadly. In preparing all of the details necessary for a successful event, do not skip proper insurance coverage. You need staging and rigging insurance.
Shine the Spotlight on Insurance for Your Next Concert
Staging and rigging insurance coverage is insurance that covers a wide range of equipment, people, and situations. Virtually any equipment and personnel can be covered under a staging and rigging insurance policy.
Different types of staging & rigging insurance are available. The coverage can be tailored to best suit the needs of your event or business. Consider what may be involved in your production. These could include: construction, take down,drones and pyrotechnics, thrown objects, acts of terrorism, crowd control, or event cancellation. If your event is held outdoors, you could have issues caused by weather, port-a-potties, overnight camping, and so forth.
The types of coverage available include the following:
General liability
General liability insurance protects you and your company from claims of injury and property damage that may occur while an event is being set up, during the concert, and while it is being taken down. Liability insurance protects the concert staff against damage to other people and their property. Something as simple as dropping a wrench from the rigging on to someone's head is easily foreseeable and occurs often. During concerts, people are injured by objects thrown by concert attendees or even the performers, injuring people and damaging property. General liability insurance is important to cover much of the damage.
Pyrotechnics Coverage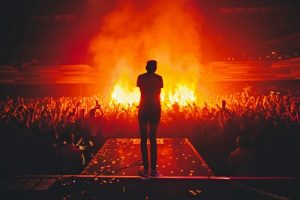 Pyrotechnics and special effects present unique and serious risks. They often require specially trained and licensed professionals to rig and execute them. Accordingly, it is a policy that needs to be tailored to your event plans.
Terrorism
More than once, acts of terrorism have been the cause of death and damage at concert events. These incidents killed many people and injured many more. They destroyed expensive equipment and caused millions of dollars' worth of damage.
Inland Marine
Inland marine insurance protects your equipment against damage while being used or while in transport. Accidents happen, especially when equipment is subjected to heavy use and moved frequently.
Errors & Omissions
Errors and omissions insurance is a specialized liability insurance that protects against losses not covered by traditional liability insurance. It protects you, your employees, and your business from claims asserted by a client based on negligence, errors, or omissions committed during business activities that result in a financial loss for a client. This insurance may cover judgments, attorney fees, court costs, and settlements up to the limits of the policy.
Travel Accident
You probably spend a lot of time on the road. This insurance can cover travel-related incidents while transporting your employees.
Workers Compensation Insurance
This insurance covers your employees who become injured on the job.
Cyber Liability
This insurance covers network interruption/loss of income and related expenses, security and privacy liability, privacy regulatory defense and penalties, event support expenses & network extortion. It also covers cyber-attack crisis management such as notifying your customers' clients and monitoring credit/medical information.
Foreign country coverage
If you are planning an event in a foreign country, you will want to make sure the coverage is designed for risks in that location.
As previously noted, you may not need all of these types of insurance. They can be acquired ala carte or combined to provide companies with a comprehensive protection plan that helps pay damages that occur during the staging of a production or its performance or take down.
Contact an Entertainment Insurance Broker for More Information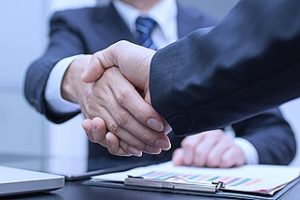 Insurance coverage is important for other important business reasons. You may need proof of insurance as a condition of a contract you are negotiating. Having staging and rigging insurance is evidence that you are a financially responsible and credible business person.
As part of your preparations for your next concert event, make sure you are adequately insured against the myriad of risks that happen at these events. Contact an experienced entertainment insurance broker for more information about obtaining the proper staging and rigging insurance policy for your concert.