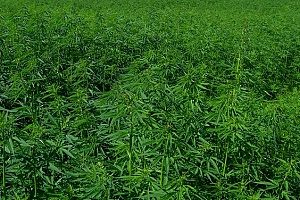 Business insurance provides protection against losses that may occur during normal business operations. If you are involved in the high-risk cannabis industry, having adequate insurance is a must to avoid certain social and financial pitfalls. As the legalization of marijuana for medical and recreational use has significantly increased in recent years, cannabis dispensaries have become particularly susceptible to risks resulting in loss and damages. Fortunately, the right cannabis insurance policy can help keep your business safe. Learn more about business insurance, what it covers, and how it can benefit and protect your cannabis dispensary.
Meet Legal Requirements
What is one of the top reasons to acquire business insurance? It is the law. The law requires businesses that have employees to possess certain types of business insurance. While each state is different, most businesses are required to have a minimum of workers' compensation, unemployment, and disability coverage. If a business fails to carry the right type of insurance, they could face costly fines or civil penalties. These consequences can result in a significant strain on your company's finances. You can save money and stress by investing in a business insurance policy.
Avoid Costly Lawsuits
Business insurance is specifically designed to protect you against certain risks that could cause significant financial loss. In the event of a lawsuit or liability claim, your cannabis dispensary may be on the hook for hundreds of thousands of dollars in damages. Just one accident or disgruntled employee is all that it takes for your business to fold. Even if you manage to win your case, you could still be out a large amount of money due to the cost of your legal defense. Liability insurance can provide you with the peace of mind that your business is protected against certain lawsuits.
Access to Property Coverage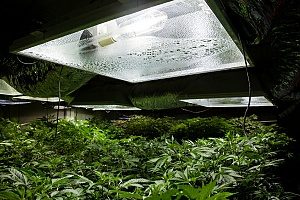 At your cannabis dispensary the bulk of your income will come from the products you sell. If something happens to your products due to property damage, you could be left in financial ruin. Property coverage typically covers damage to buildings, tenant improvements, business personal property, indoor crop, and finished stock. Remember that property damage can occur when you least expect. Whether it is an electrical fire that causes damage to your storefront or a storage rack that collapses crushing all of your goods, having adequate property insurance can help ensure that the damage is not a total loss.
Protection Against Equipment Breakdown
The breakdown of mechanical or electrical equipment may be covered by equipment breakdown insurance. This vital component of business insurance ensures that you are not responsible for the costs associated with repairing or replacing vital equipment used in your business operations. Cannabis dispensaries may use various types of equipment that can be costly to replace, such as digital scales or counters, filling machines, and labeling machines. While you might not expect for your well-working equipment to breakdown, it can happen at any time, leaving you without the ability to continue business as usual.
Safeguard Your Employees
Your employees are one of your most valuable assets. Ensure that they are well protected with the right business insurance policy. The law generally requires businesses with employees to carry workers' compensation insurance. Workers' compensation insurance is specifically designed to pay for any medical expenses or replacement wages in the event that an employee is injured at work. While not always required, it is also a wise choice to also provide your employees with disability coverage, even if that means having to charge your workers a portion of the cost.
Covers Weather-Related Damage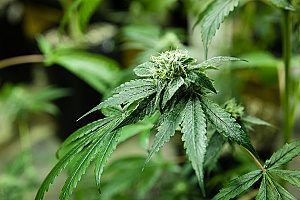 Having business insurance is the ultimate way to protect your business against "acts of God." This typically includes weather-related events like tornadoes, floods, and hurricanes. It may also include damage from fires that start due to lightning. There are two main types of casualty and property insurance designed to protect against these types of losses, including all-risk and peril-specific. Peril-specific insurance policies generally list particular risks, such as floods or fire. All-risk policies will usually cover all events with the exception of those that are expressly mentioned in the policy.
Learn More About Business Insurance
Most insurance coverages available for businesses in the cannabis industry are the same as those offered for other types of businesses. However, you will need to work with an experienced cannabis insurance broker to ensure that you receive the right amount of coverage for the right price. Remember that your business' long-term success and stability rely on your ability to protect against unforeseen and unpredictable circumstances. From fire damage to lawsuits from employees, make sure that you are safe from scenarios that could drastically affect your business. For more information or for help applying for business insurance, contact a cannabis insurance broker today.