Cannabis sellers operate in one of the fastest-growing industries in the world. But to ensure long-term success and shield your business from market risks, proper cannabis insurance is a must.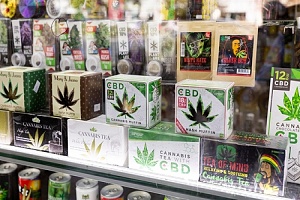 Arizona has recently legalized cannabis by passing Proposition 207, also known as the "Smart and Safe Arizona Act". This act clearly allows adults (age 21 or above) to possess, purchase, transport, or process a maximum of one ounce of marijuana or 5 grams or less of cannabis concentrates.
As of 2020, medical marijuana was legalized in Arizona, and when it comes to cannabis insurance, it's a hot topic of conversation. The Arizona Department of Health Services (ADHA) is responsible for licensing and regulating cannabis, marijuana retail sales, cannabis growth, and testing facilities within Arizona. The Arizona Department of Revenue (ADOR) is tasked with collecting excise tax and transaction privilege tax imposed on adult use cannabis sales.
So, while you can operate legally in Arizona, the challenge here is to protect against claims and insurance.
Protect Your Cannabis Company Against An Array Of Risks
Just like other businesses, your company faces an assortment of risks such as fire and vandalism. Moreover, your company encounters other unique risks due to fluctuations in regulation and the legal landscape.
Not only this, you also face competition from the growing market. The passing of Proposition 207 paved the way for recreational cannabis sales, resulting in the emergence of various dispensaries. Having the right insurance can make or break your thriving business.
Ensuring Your Cannabis Business Success In Arizona
You need personalized cannabis insurance in Arizona to assist your company in managing risk in an emerging market of recreational cannabis sales. This involves investing a wide array of insurance expertise across a spectrum of cannabis operations, covering:
Facilities involved in growing, testing, and storing cannabis
Retail entities that display, market, or sell approved cannabis products
Licensed laboratories conducting tests, breeding, and archiving cannabis genetics
Each one of the above entities requires a different set of insurance products to efficiently secure its business against lawsuits, losses, risks, and disruptions. Therefore, MFE Insurance brokers recommend the appropriate suite of insurance products that deliver complete protection against unexpected events – that too at the most affordable price.
Types Of Cannabis Insurance Coverage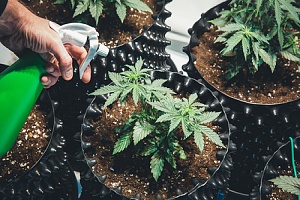 Cannabis insurance comes in a variety of forms and coverage options. Although not all coverage lines are necessary for every business, there might be some extended options to safeguard your cannabis concern from unique risks.
Failing to have a coverage plan, your cannabis business may end up facing liability for a situation that isn't covered by your base policies. Here are a few different cannabis insurance options that your business should consider when operating a cannabis related enterprise in Arizona.
General Liability Insurance
The MFE Insurance offers general liability policies to protect your marijuana business from claims covering property damage, accidents, and settlements of bodily injuries.
General liability insurance supports dispensaries and cannabis-producing operations in handling third-party lawsuits that may be incurred during a claim. The term third party includes anyone other than the insured's employees and workers.
Product Liability Insurance
Product liability insurance protects your cannabis company from claims of damage or injury caused by or involving your cannabis product. Cannabis cultivators and sellers are susceptible to claims that products could result in consumer harm.
Finished Stock Insurance
Any professional involved in the production of cannabis or who deals with finished cannabis products must have cannabis crop insurance or finished crop insurance. A finished stock insurance policy covers the actual living cannabis plant from the initial to the final phase. It protects your business from asset and monetary losses.
Cargo Insurance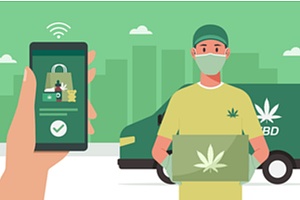 The cannabis cargo, considered irreplaceable, includes harvested crops covered through a cannabis cargo insurance policy. It protects your company in case your irreplaceable cargo gets damaged, destroyed, and stolen during its transit.
Commercial Automobile Insurance
The commercial automobile insurance offered by MFE Insurance covers borrowed, hired, owned, or non-owned vehicles used in your business. It has two components; one covers physical damage, and the other one covers liability. It protects your business from bodily injuries and property damages such as theft of the vehicle.
Worker Compensation Insurance
It's a program mandated by the Arizona state covering employees payments who are injured or disabled in connection to their work. Our consultants will offer valuable understanding regarding cannabis insurance policies.
Contact Our Arizona Cannabis Insurance Agency Today
You are in luck if you are in the market and looking for insurance coverage to protect your cannabis business from risks, losses, thefts, and disruptions. MFE Insurance is your best choice if your business operates in Arizona. After all, your cannabis business needs proper insurance to safeguard itself from all kinds of risks, claims, and liabilities.
Our team ensures complete peace of mind and the best cannabis insurance policy that's guaranteed to protect your business while effectively handling claims. Contact us online or by clicking our online application form or by calling us at 213 266 7990.