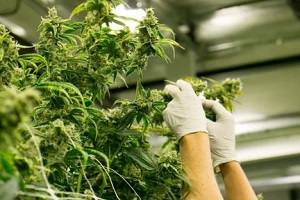 The insurance brokers at MFE Insurance are well-versed in the unique insurance needs of the Mississippi cannabis industry. They can help you transfer and mitigate any potential risks that may arise in the business.
MFE's Mississippi cannabis insurance coverage options range from the standard fare required of any business to the unique dangers of doing business in the cannabis sector. If you need cannabis-specific insurance, our insurance experts have you covered. We'll take care of the details so you can concentrate on expanding your business and increasing its revenue.
MFE Insurance Offers Cannabis Insurance in Mississippi
Here is a closer look at the types of coverage we offer to marijuana dispensaries, growing operators, and other cannabis-related businesses.
General Liability Insurance
When you get MFE's general liability insurance, you're covered for claims of negligence that could result in lawsuits involving bodily harm, property damage, slander, libel, personal injury, copyright infringement, and more.
Here are the three primary types of protection that we provide:
Premises Liability: This insurance will meet the needs of a lease provision regarding potential trip, slip, and fall dangers.
Medical Payments: Adds health care costs from slips, trips, and falls and helps avoid liability suits.
Hired/Non-Hired Auto: Vehicles utilized in the cannabis industry are covered by incident liability insurance.
Product Liability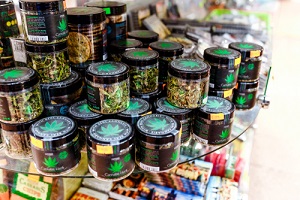 Product liability insurance protects your Mississippi cannabis business from financial loss if you face a product liability suit because of a faulty product.
If your product produces any ailment or side effect after it is consumed or used, product liability will protect you. Additionally, it helps safeguard against claims of injury made by third parties who have used your products.
The following are some instances in which cannabis product liability may be useful:
Mitigating a claim from an outside party who suffers some bodily harm or illness because of your cannabis product.
Taking care of issues related to the recall and removal of a product.
Dealing with a product liability lawsuit, which can be quite costly if they are filed because of a malfunctioning or defective product.
Transportation Insurance
Transporting cannabis is heavily controlled, with severe consequences for Mississippi cannabis businesses that break the rules. No matter what kind of business you run, transporting cannabis requires you to have a commercial auto insurance policy.
The following are some of the ways transportation insurance or business auto insurance protects you:
It protects in case of an accident for which you are responsible, covering third-party injuries and damage.
It offers complete collision coverage. All costs associated with fixing your company car are covered, no matter who was at fault.
It provides protection in case someone who does not have insurance causes an accident.
Property Insurance
You need property insurance if you're in the cannabis business, whether as a dispensary, grower, or lab. MFE Insurance offers access to property insurance products tailored to the unique needs of the cannabis industry, including coverage for buildings, greenhouses, and other real estate assets.
Property insurance will get your Mississippi cannabis business back up and running as soon as possible after a calamity.
Property insurance may offer protection from:
Losses from calamities, including fires, thefts, and vandalism
Reduced earnings as a result of the abovementioned causes
Cargo Insurance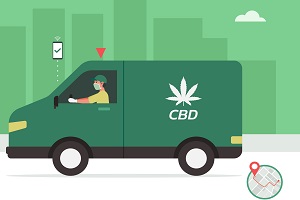 Some of the goods you handle as a Mississippi cannabis company may be extremely valuable and difficult to replace, such as harvested crops. If Mississippi cannabis firms don't have reliable shipping insurance, they could lose everything if a natural disaster strikes.
If this priceless cargo were to be lost, damaged, or stolen during delivery, cargo insurance would cover your company's financial damages.
The following are some of the many advantages of cargo insurance:
All lost freight is replaced at no cost to you.
Provides monetary compensation for lost, irreplaceable cargo .
Workers' Compensation Insurance
Mississippi cannabis workers' compensation is necessary if you have employees. Employers who fail to provide workers' compensation insurance face steep fines and possibly even closure if they do not comply with the law.
If you have employees, they are entitled to reimbursement for injuries and short-term and long-term disabilities that they sustain on the job. Legislation and government oversight make workers' compensation obligatory.
The following are some of the things that workers' compensation insurance might pay for:
Medical Expenses
Missed wages during recovery
Lawsuits related to work injuries
Compensation for fatal injuries
Crop Insurance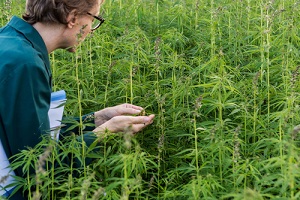 Mississippi cannabis crop insurance is essential for any business that cultivates cannabis or stores cannabis in bulk. Crop, inventory, or finished stock insurance can safeguard a farmer, processor, or dispensary owner from financial and material loss.
Crop insurance may offer the following coverages:
Seedlings/Clones
Seeds
Vegetative Plants
Harvested Plants
Flowering Plants
Finished Stock
Equipment Breakdown Insurance
If your cannabis cultivation equipment breaks down, rest easy knowing that your property and stock are protected.
The advantages of equipment breakdown insurance include:
The cost required to fix broken machinery or replace it
Labor and materials needed to repair or replace the machinery
Replacement price for lost or ruined cannabis inventory or perishables
Equipment Coverage
When purchasing insurance for your Mississippi cannabis business, it is essential to have coverage for your equipment in addition to the standard property and breakdown protections.
Don't confuse equipment coverage for equipment breakdown coverage. Breakdown policies do not cover equipment damage due to vandalism or lightning strikes.
Contact MFE Insurance For Mississippi Cannabis Coverage
MFE Insurance's seasoned insurance brokers are familiar with the risks inherent in the cannabis business and provide personalized assistance to help you secure the protections you need. To learn more about how our Mississippi cannabis insurance solutions can protect your cannabis business, contact us online or at 213-269-4005.