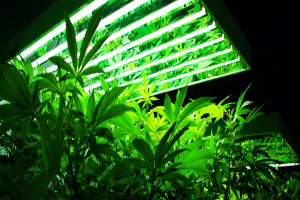 The passage of the 2014 Oregon Ballot Measure 91 legalized the recreational sell, purchase and use of marijuana. This opened the door for growers, farmers, processors, product transporters and dispensaries to begin operation. If you operate a cannabis business within Oregon, then you need to acquire Oregon cannabis insurance.
Cannabis Insurance Policies Offered In Oregon
Our Oregon cannabis insurance policies include, but are not limited to, general liability insurance, product liability insurance, crop and inventory/finished stock insurance, commercial auto insurance and more. Here is a closer look at each insurance policy MFE Insurance offers for cannabis companies who operate within the Oregon cannabis industry.
General Liability Insurance
General liability insurance protects Oregon cannabis companies from claims of bodily injury or property damage. For example, if a third-party is injured at your place of business, then they may be within their right to file a lawsuit. If you are protected with general liability insurance from MFE Insurance, then we cover your attorney fees, settlement costs, the medical costs of the injured parties when necessary (depending on the result of any lawsuits) and more.
Product Liability Insurance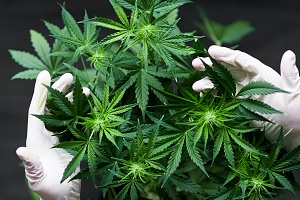 Oregon cannabis insurance for product liability insurance is similar to general liability insurance, although it relates specifically to the use of your cannabis product. This policy protects against claims of bodily injury or property damage made due to the use or inhalation of your cannabis product. If this occurs, you will need product liability insurance to ensure you do not suffer a monetary loss from legal fees, medical costs, etc.
Crop & Inventory/Finished Stock Insurance
Crop insurance and inventory/finished stock insurance are essential for any business that deals with the cannabis product directly, especially those who are involved with the cultivation process. Crop insurance protects you if anything were to occur to the actual living cannabis plant, and inventory insurance protects you after the product is processed and prepared for sale.
Commercial Auto Insurance
Our commercial auto insurance covers auto liability and physical damage. With auto liability coverage, we protect you financially by covering costs related to property damage and physical harm that occurs while using a covered commercial vehicle. Our commercial auto insurance policy also protects you from damage and theft to your commercial vehicles.
Workers Compensation Insurance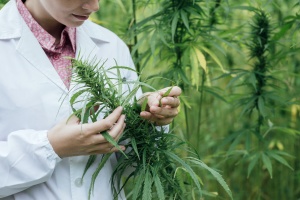 Workers compensation is mandated by law, and your Oregon cannabis company is required to provide compensation to workers who are injured while on the job. MFE Insurance offers insurance to ensure your company is not financially hurt by workers compensation payments, and we cover medical costs related to injuries or illnesses, compensation for long-term injuries, replacement income and retraining costs.
Umbrella / Excess Liability Insurance
Your primary insurance policy may have a limit on the amount it will cover. If your company is at risk of large expenses if a lawsuit was filed against you, an employee is injured or another incident occurs, then you need excess liability insurance to avoid monetary loss. MFE Insurance's excess liability coverage covers any costs that exceed limits placed on your primary liability policy.
Equipment Breakdown Insurance
If your company uses expensive equipment and machinery, then call MFE Insurance to receive insurance coverage. We protect your equipment and machinery and cover repair and replacement costs for heating lamps, hydroponic watering systems, computers and much more.
Cyber Liability Insurance
This insurance policy protects your Oregon cannabis company from data theft or information mismanagement. A data breach within your company could lead to personal customer records, social security numbers and credit card information ending up in the wrong hands, which can cause harm to customers and subsequently your business if they were to file a lawsuit. MFE Insurance covers the costs related to a data breach and related concerns.
Loss Of Income Insurance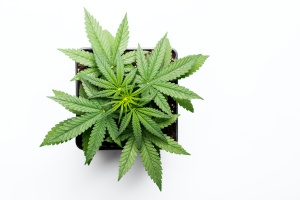 A natural disaster can destroy your property or cannabis crop and inventory. If a loss of income results, policyholders with MFE Insurance receive financial assistance. Costs that we cover include but are not limited to relocation costs, mortgage payments, payroll, taxes and advertisements.
Employee Benefits Insurance
Employee benefits often include health insurance and retirement plans. Some plans may also include dental benefits, life insurance and more. If a situation were to arise where the insurance is not able to cover an employee who should have coverage, MFE Insurance will step in and ensure the employee benefits of your employee are met.
Crime Insurance
Crime insurance protects your Oregon cannabis company from all types of crimes, including theft, forgery, computer fraud, funds transfer fraud and counterfeit money. Protect your business from financial loss caused by crime by calling MFE Insurance today.
Property Insurance
Property damage protects your business from monetary loss caused by damage to your property. MFE Oregon cannabis insurance provides coverage for buildings, inventory, computers and more.
EPLI Insurance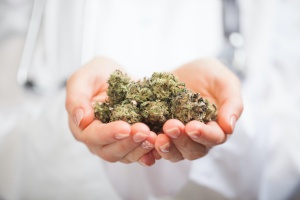 Employee discrimination claims can lead to expensive legal costs, wage and hour costs and more. MFE Insurance protects your business financially by covering you if a lawsuit is made against you or an issue between your organization and one or more of your employees occurs.
Product Recall Insuracne
Protect your business with product recall insurance. Product recalls are time-consuming and a financial burden. Product recall insurance is designed to reimburse businesses with the costs associated such as the retrieval of the recalled product, shipping costs, restocking costs, and much more. The insurance experts at MFE Insurance will cover these expenses and help you through the claim process.
Organizations In Oregon That Need Cannabis Insurance
MFE Insurance provides Oregon cannabis insurance for all types of businesses within the industry. This includes provisioning centers, retailers, processors, product transporters, property owners and more.
Provisioning Centers & Retailers
Provisioning centers and retailers such as marijuana dispensaries need Oregon cannabis insurance as they deal directly with third parties and are more vulnerable to third-party lawsuits based on claims of bodily harm caused by the cannabis product. Dispensaries also need crime insurance, loss of income coverage and an EPLI policy as well, among other potential policies.
Growers & Farmers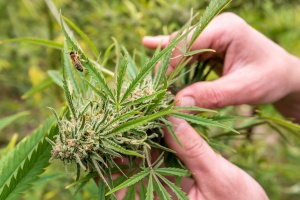 Any business that deals with the growing or cultivation of cannabis in Oregon needs insurance to protect their product, crop and inventory, workers and equipment and machinery. We can tailor a plan to meet your needs and protect you from financial loss.
Processors & Laboratories
Processors in Laboratories in Oregon often use high-quality equipment and machinery to turn the cannabis plant into the product. As discussed, our equipment breakdown insurance can limit your out of pocket expenses if your equipment and machinery break down or are damaged.
Product Transporters
Cannabis product transporters in Oregon need commercial auto insurance and workers compensation coverage, in addition to general liability and product liability coverage. If you are a product transporter of cannabis in Oregon and want to learn more about insurance, call MFE Insurance today.
Ancillary Cannabis Companies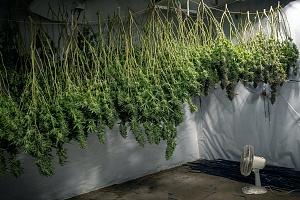 Any secondary professional or company that provides necessary support to growers, processors, transporters or dispensaries should strongly consider Oregon cannabis insurance to protect them from monetary loss caused by lawsuits and other concerns. This includes but is not limited to lawyers, technology firms, marketing companies and financial institutions.
Property Owners & Landlords
Regardless if you are directly related to the cannabis business or not, landlords and property owners who rent to dispensary owners, growers, processors and other cannabis professionals in Oregon should consider Oregon cannabis insurance. MFE Insurance offers property insurance, crime insurance and more to property owners and landlords.
Speak To The Oregon Cannabis Insurance Brokers
Contact MFE Insurance today at 213-266-7990 to receive reliable Oregon cannabis insurance. We can offer custom-tailored coverage to ensure all needs for your company are met. You can reach us by phone or email, and our friendly professionals are glad to answer your questions and provide you with more insights into the benefits of Oregon cannabis insurance.