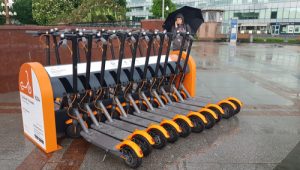 Looking for micromobility insurance? Population booms have been occurring in many countries and cities worldwide and as a result, traffic jams and other types of congestion have befallen them. Some companies have decided to curb this issue by creating micromobility, which refers to alternative, smaller forms of transportation like scooters and shared bicycles.
According to the National Association of City Transportation Officials, 84 million trips in the United States in 2018 were taken on Shared Micromobility technologies, more than twice the amount in 2017 and roughly three times the number for 2016. This trend is expected to continue, especially in urban areas with strong budgets and mild temperatures almost year-round.
These technologies can be very efficient and eco-friendly, although they also come with many risks and liabilities. Therefore, it's important for the proprietors of these technologies to acquire micromobility insurance.
Managing Distribution And Destruction
In order to more effectively manage and distribute e-vehicles, micromobility companies can conduct surveys to approximate the number of people within a given geographical area who are interested in using these technologies. This will help avoid manufacturing an excess of scooters or bikes that take up large proportions of sidewalks on busy streets. The destruction of micromobility devices for any reason should also be managed in a practical and cost-effective way. Property Insurance can protect micromobility companies from suffering financial loss when expensive e-vehicles are damaged or destroyed.
Implementing Safety Regulations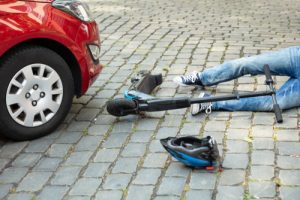 Unfortunately, there have been many incidents of hospitalization throughout the U.S. related to e-scooter accidents. Consequently, it's no surprise that state and municipal governments are seeking to introduce safety regulations to mitigate the risk of injuries related to micromobility vehicles. Riders can also potentially file lawsuits if they have viable claims against the scooter provider or another party. Micromobility companies can be liable for damages if their products are found to be dangerous. The best way to mitigate liability is through obtaining general liability insurance, which covers personal injury and property damage in case of an accident.
One study by medical journal JAMA Network Open discovered that between September 2017 and August 2018, more people in Los Angeles sustained injuries from riding scooters than from using bicycles and walking. There were 195 visits to two emergency departments in the city for biking injuries during that time frame, compared to 249 people who were admitted for e-scooter injuries, many of them for head injuries.
Requiring the use of helmets for e-scooters and bikes is one way to regulate safety, although this can be difficult to enforce. As the number of injuries increases, municipal governments could easily threaten micromobility businesses with fines, recalls and other penalties for creating dangerous situations or for simply impeding the proper flow of traffic.
Communication And Logistics For Repairs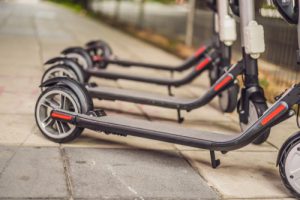 Micromobility vehicles require routine maintenance and investment for future replacements, much like cars, motorcycles and trucks. It's also important to know the best places to park these technologies, how to prevent them from being stolen and where and when they are being used. Apps like Hellotracks have thus been created and regularly updated to help micromobility employees and dispatchers communicate with users about any issues that may arise (including real-time tracking of vehicles).
Manage Your Goals With MFE
Speak to the experienced professionals at MFE to learn more about how micromobility insurance can help your business. MFE is an Independent Insurance Agency with locations in Los Angeles, CA and Birmingham, MI. We are dedicated to quoting and placing insurance via several carriers to ensure clients benefit from the most competitive prices possible.
For technology businesses, we at MFE offer general liability insurance, which protects against claims of property damage and bodily injury involving third parties. An example of a general liability claim would be one where a scooter rider damages a vehicle by side-swiping it or injures a child or another individual. E-scooter users are not required to have insurance to ride them. Instead, all of the liability lies with the provider. For this reason, this type of insurance coverage is essential for any company to have.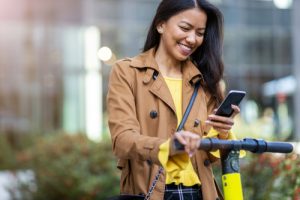 MFE also provides property insurance, which covers damage that occurs on a business's premises. This type of policy should cover the damage to a micromobility product itself. Property can hedge an organization's inventory risk. With MFE, loss of income and extra expenses are also covered under this type of insurance policy.
Cyber Liability Insurance: MFE also offers this type of coverage to shield your company against information mismanagement or data theft (e.g. breaches involving credit card information, customer records and social security numbers), which can result in huge losses – particularly in states with stringent privacy laws. It's important to have this type of protection because many micromobility vehicles can be reserved via mobile apps, which means consumer information is at risk.
Additionally, MFE offers workers compensation insurance, umbrella liability insurance, crime insurance, equipment breakdown insurance and errors and omissions insurance (for financial losses), among other types of coverage policies.
Call MFE today at 213-266-7990 or contact us online to receive a quote or to learn more about our high-quality insurance products.