Traveling to different destinations to film means many hours on the road. As a filmmaker, it is your responsibility to keep your production crew safe while traveling from set to set. This means having the right insurance to safeguard against certain liabilities that could negatively impact your production budget. Travel accident insurance is an essential policy for any film producer that uses a vehicle for work purposes. Learn more about travel insurance and why it is important to have this policy, in addition to production insurance.
Travel Accident Insurance Coverage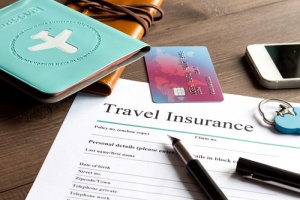 Travel accident insurance is a specialized form of travel insurance that provides coverage in the event of an accidental death or dismemberment during travel. Travel insurance benefits are paid out regardless if the traveler had AD&D coverage or other types of life insurance. With this type of policy, you can expect coverage for a variety of incidents, including emergency evacuations, repatriation, as well as around-the-clock travel assistance services. Some travel accident insurance plans also provide some coverage for emergency medical expenses. However, travel accident insurance is often used by frequent travelers and may include coverage for non-medical emergency evacuations.
Accidental Death & Dismemberment
Travel accident insurance focuses primarily on accidental death and dismemberment, as well as term life benefits. While coverage for travel insurance can vary from policy to policy, most insurance plans cover the same basic things. First, your policy will generally include AD&D benefits in the event that a member of your production crew is seriously injured while on a covered trip. In addition, term life benefits would cover the crew member's beneficiaries if the crew member should die in a travel-related accident while on the covered trip.
Flight Accidents
Travel accident insurance also covers certain flight accidents. If a crew member should become injured or die while on a flight for work-related purposes, benefits would go to any beneficiaries. In addition, travel insurance may also cover emergency medical evacuation if a crew member is injured while traveling and needs to obtain medical care to return home. If a crew member is killed or dies while traveling on a covered trip, repatriation benefits would help ensure that the body is returned home. Some travel accident insurance plans also cover other important health services, such as dental emergencies.
The Importance Of Travel Accident Insurance For Film Producers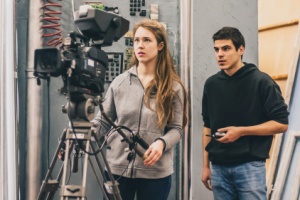 If you travel with a production crew from set to set, having travel insurance is a necessity. There are multiple reasons to acquire the right insurance for your crew, starting with protection for both your crew members and their families. You want to ensure that your crew members, along with their spouses and children, are properly covered in the event that an accident should occur while traveling for filming. A crew member could also become ill while traveling and need to be evacuated home to get proper medical care. Travel insurance can be useful for this purpose, too.
Protect Your Film Production Crew
As a filmmaker, you probably already have film production insurance for your business. This type of insurance typically includes coverages like general liability, excess liability, inland marine, hired and non-owned auto, and workers compensation insurance. While having production insurance is essential for film producers, it may not provide adequate coverage for filmmakers who travel frequently with a production crew. Whether you plan to drive or fly, you are putting your production crew at risk each time you move from one set to the next. Having travel accident insurance not only provides protection but also peace of mind.
Relieve Financial Liabilities
Travel accident insurance typically covers all types of travel, including traveling as a pedestrian, as a passenger, or as a driver in a private vehicle. It covers individuals traveling as riders in a subway, streetcar, bus, taxicab, powerboat, train, or ocean liner, or as a passenger on a commercial aircraft. Travel insurance can often be customized to meet your unique needs. Without adequate insurance coverage, individuals that are severely injured or killed in an accident, along with their families, may be left with great financial stress. As a film producer, having travel accident insurance can prevent you from experiencing the repercussions associated with a costly lawsuit.
Learn More About Travel Accident Insurance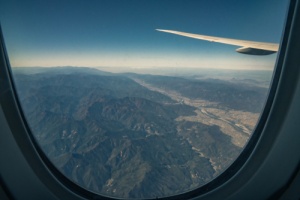 Filming in different destinations can significantly enhance your film and make the project more successful in the end. However, traveling with a production crew comes with certain risks that you must be aware of from the very start. The best way to protect your film company and your production crew is by maintaining travel insurance. Remember, having film production insurance is not always enough. Carefully review your current policies to see if there are gaps in coverage. For more information about travel accident insurance or to acquire a policy, contact the film production insurance brokers at MFE Insurance today.