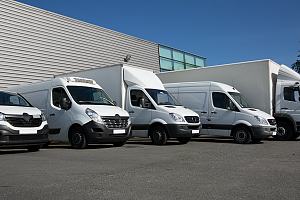 The booming US legal cannabis industry is projected to be worth $73.6 billion by 2027. A growth in business means an increase in the amount of risk assumed by the industry. Any comprehensive cannabis insurance policy should include commercial auto coverage. A cannabis business involved in the cultivation and distribution of marijuana must be covered under a secure commercial auto insurance policy to protect the business in case an accident occurs as cannabis products are transported.
Common Areas Covered by Cannabis Insurance
Ordinary cannabis insurance will provide businesses with the coverage they need to protect their employees and themselves against accidents and corporate liability issues. However, many ordinary forms of coverage do not apply once cannabis enters transit. This is something many cannabis entrepreneurs are wholly unaware of and, instead, they lean on their existing insurance policies.
It is also important to mention that ordinary business insurance policies may be rendered invalid unless the policy holder discloses the fact they are transporting cannabis or doing business with an organization inside this industry.
General Liability Coverage
General liability coverage protects a marijuana business if a third-party makes a claim for damages. With regard to the transit of cannabis, a general liability product is essential. For example, if a company truck is involved in an accident with a third-party when transporting cannabis, general liability coverage will protect the business from incurring out-of-pocket damages, attorney fees and all other associated legal costs.
Some general liability products may also cover property damage and medical expenses. With most insurers, these tend to be add-ons not included within a standard general liability policy.
Workers Compensation Coverage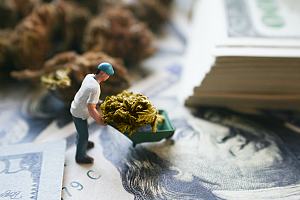 Workers compensation is a state-mandated program required by all companies. Every state differs when it comes to the rules, but all states (with few exceptions) make it mandatory for all commercial enterprises to possess this form of coverage if they hire employees.
This coverage provides payments to employees who are injured or disabled in the workplace. Any comprehensive cannabis insurance policy will include this type of coverage. For example, if an employee slips and falls in the workplace, workers compensation will cover their medical expenses and lost income. In the event that an employee is unable to return to work, workers compensation can also offer coverage for ongoing medical care and workplace retraining.
Since every state differs in workers comp rules, it is best to speak to a qualified cannabis insurance broker. They will be able to provide specific information on what each state mandates, as well as provide recommendations as to the appropriate level of coverage required to protect against future risk.
Commercial Auto Coverage
Commercial auto coverage applies to all vehicles owned, hired, borrowed or non-owned vehicles used by a marijuana business. Two main forms of coverage make up the core of commercial auto coverage: physical damage and liability.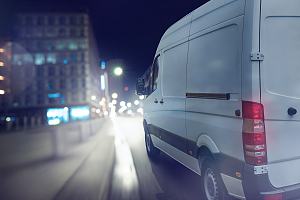 Auto liability is always included to cover the business against property damage and bodily injury, whereas physical damage provides protection against vehicular damage and theft. Personal auto insurance policies will not provide coverage in the event of an accident incurred when carrying out business activities. This applies even if an employee is using their personal vehicle to conduct business on behalf of the company.
Furthermore, a business may still be held liable if an employee is involved in an accident with their personal vehicle during business hours. For example, if an employee leaves the premises for lunch in their personal vehicle and they are involved in an accident, a commercial auto policy is necessary to cover the damages of both the third-party and the employee.
Conventional commercial auto coverage may be insufficient as insurance companies may not provide coverage for organizations dealing in marijuana. Full disclosure should be made to the insurer before taking out insurance of any kind.
Equipment Breakdown Coverage
A standard cannabis insurance policy should also include equipment breakdown coverage. This type of coverage will protect essential machinery and equipment against breakdowns. When a claim is made, the insurer will cover the cost of repairing the equipment or fully replacing the equipment in question. All equipment breakdown policies will have a set coverage limit. For expenses above the coverage limit, the business will be required to pay out-of-pocket.
Equipment breakdown applies to everything required to make a cannabis business run smoothly, such as hydroponic watering systems, industrial fans, heating lamps and company security systems. These policies will not cover breakdowns associated with age or improper maintenance.
Contact the Cannabis Insurance Experts at MFE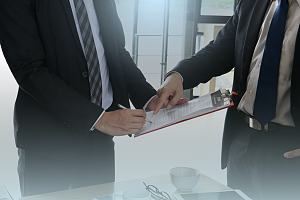 Cannabis insurance consists of many constituent parts, and commercial auto coverage is just one aspect of this. Purchasing add-ons for your existing policy will provide liability and damage protection for all areas of your business. To find out more about taking out cannabis insurance, contact the cannabis insurance experts at MFE. You can reach us by phone at 213-266-7990 to schedule a free consultation.