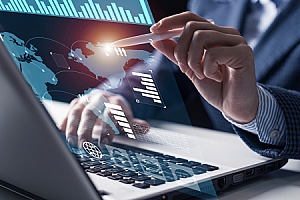 If you have a new IT company, you may be wondering if you should acquire technology insurance coverage. Technology insurance is an expense that many small business owners think they can do without, often because they believe the expense is too high or that insurance is unnecessary.
While startups have tight budgets and must consider all expenses carefully, you cannot afford to not have technology insurance. Although forgoing insurance coverage may appear to cut costs, it could result in financial ruin if something unexpected occurs.
Current and Potential Risks For Your IT Startup
There are common liabilities that all businesses face. Any time a customer walks into your business, there is potential liability for any harm or injury that may occur. Similarly, if an employee is injured on the job, you may be liable for their expenses.
Property liability applies if you have an office or a building. There is always the risk of disasters, like theft or fire. These situations not only damage the building, but can result in thousands of dollars in losses.
As an IT company, you carry additional risks. Cyber liability, potential data breaches, equipment failure, software failure and other incidents can occur. Even at the startup level, a company faces risks.
Protect Yourself From a Data Breach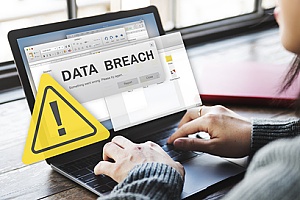 A data breach is one of the worst things that can happen to an IT startup. In the event of a data breach, your company could be liable for any lost or stolen information, which often includes personal banking or credit card information. In addition, corporate data can be stolen as well.
In the event of a data breach, companies are required to immediately notify all customers, which can be expensive. Data breaches can result in multiple lawsuits or a class action lawsuit, and companies may need to use a PR campaign to restore their reputation. Cyber liability insurance can help with all of these expenses.
As a startup, you are especially vulnerable. You may be targeted simply because of an assumption that you have less security and protection as larger companies do. If you do not have cyber liability coverage, your startup could easily be ruined by a data security breach.
What Does General Liability Cover?
General liability often serves as a catch-all to cover what is not covered by more specific types of coverage, such as cyber liability. General liability policies protect you from personal and bodily injury claims. If your startup has a physical location, any injury on your property can result in these claims.
In addition, general liability coverage protects you from all kinds of third-party lawsuits. A third-party suit is a lawsuit filed by someone other than your employees. This includes personal injury, copyright infringement, libel, and slander. You absolutely need general liability coverage.
Do I Need Workers' Comp Insurance?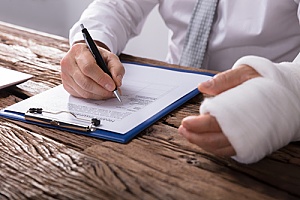 If you have employees, workers' comp insurance is a necessity. If one of your employees is injured on the job or falls ill due to workplace conditions, they are entitled to workers' compensation. This can include payment for medical bills, continued salary payments and disability assistance.
Businesses are legally required to cover employee expenses from job-related injury or illness, and these expenses can quickly add up. Workers' comp insurance gives you security by covering these expenses.
Umbrella Coverage and Its Advantages
Umbrella coverage goes beyond what typical insurance policies cover. It is an added layer of protection that ensures that you are covered if you exceed the coverage of your primary policy.
Your general liability coverage will generally cover only a certain financial amount. Umbrella coverage ensures you do not have to pay any excess expenses out of pocket. For example, if a customer falls down the stairs at your office and their medical bills exceed your general liability coverage, umbrella coverage would cover the remainder of their medical expenses.
Consulting With the Technology Insurance Pros
To be certain that you have an insurance policy that truly protects your IT startup, you should speak to an insurance professional. MFE Insurance offers technology insurance policies that were created with IT companies in mind and are tailored to your specific needs.
We understand that, as a startup, your budget is tight and your profit margins are small. However, there are countless risks out there, all of them unpredictable. Insurance coverage ensures you are protected from unexpected events. For more information or to acquire insurance tailored to your company, contact MFE Insurance today.