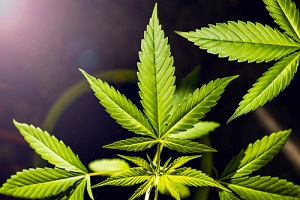 Every cannabis business requires cannabis insurance in order to financially protect from claims of bodily injury, property damage and more.
Outlined below is a look at what general liability cannabis insurance covers and what additional coverages your cannabis business may require.
5 Coverages Included With General Liability Insurance
The five primary coverages included with most general liability insurance policies within the cannabis insurance include product liability, bodily injury, operational costs, property damage and legal expenses.
Of course, cannabis businesses can also add more coverages based on their business operations and needs.
Product Liability
If you distribute cannabis plants or finished products, then your business is vulnerable to claims that your products caused harm. For example, claimants could state that certain pesticides were used in the cannabis product that caused harm, among a range of other potential claims.
Product liability coverage, which is a primary part of general liability cannabis insurance, ensures that you are financially covered from these claims and can cover medical costs, legal costs and other financial responsibilities you may be liable for based on such claims.
Bodily Injury
Bodily injury coverage protects your cannabis business if your cannabis products cause harm to consumers. If a consumer claims your product caused them injury or illness, then your company may have to cover their medical costs, lost wages and more.
General liability insurance covers the costs associated with bodily injury claims so your company is not liable for high out-of-pocket costs that have the potential to cripple many cannabis businesses.
Operational Costs
Operations in the cannabis industry are often complex, particularly for cannabis businesses involved with the production of cannabis products.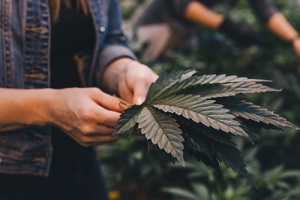 If someone who works for your company is injured during the work processes, then your general liability insurance policy should cover the costs associated with the injury, such as medical costs, compensation while they are away from work, and settlement costs for any lawsuits they may file against your company.
Property Damage
If your cannabis business operations or products cause harm to someone else's property, then your general liability insurance policy protects you financially.
For example, if a fire breaks out at your grow operation and spreads to someone else's land, then your general liability insurance policy may cover the cost to repair their land as well as any legal costs.
Legal Expenses
The cannabis industry is still young, and there are legal risks that companies take on when they begin operation. In addition to lawsuits related to breaking local, state and federal laws and regulations, the consumers of your cannabis products could file a lawsuit against your company as well, requiring you to obtain an attorney. General liability insurance covers attorney fees and can even cover settlement costs as well.
What Does General Liability Insurance Not Cover?
General liability insurance covers the most common costs associated with the cannabis industry, but there are many more specific costs that it does not cover.
Cannabis businesses often need additional coverages depending on their areas of expertise. Additional coverage options that may not be included in general liability insurance include:
Commercial Auto
Crop and Inventory
Workers' Compensation
Excess Liability
Equipment Breakdown
Cyber Liability
Loss of Income
Employee Benefits
Crime Insurance
EPL Insurance
Insurance needs are unique for every cannabis business. While some may only require a general liability policy and workers' compensation, others may have much more extensive insurance coverage needs.
How Can I Determine What My Cannabis Insurance Needs Are?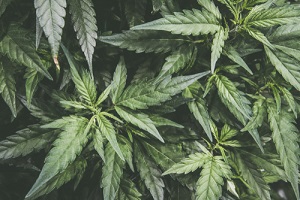 The coverage your cannabis company needs depends on the type of business.
For example, a grower may need crop and inventory, equipment breakdown and loss of income coverage, in addition to a general liability policy.
The needs for a dispensary, however, are likely to look much different. The best way to determine your specific cannabis insurance needs is to call a cannabis insurance agent to discuss your specific situation.
The Benefits of a Cannabis Insurance Policy
There is a lot of uncertainty in the cannabis industry due to how young it is within the United States. By purchasing a cannabis insurance policy, you limit financial risk for your cannabis business and provide more financial stability to withstand tough times.
Be sure to assess your specific business risk related to hiring employees, cultivation of crops, distribution to consumers and more. It is important to choose a reputable and honest insurance provider that can customize your policy, so you are not wasting premium costs on policies you do not need.
Speak With The Cannabis Insurance Experts at MFE Insurance
Are you searching for the right cannabis insurance policy? If so, contact the insurance professionals at MFE Insurance today. We can answer your questions and help you put together a general liability insurance policy that meets your needs.