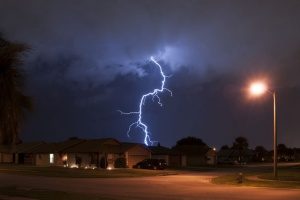 With a Homeowner's Insurance policy from MFE Insurance, you are protecting your home from damages that could potentially cost a fortune. Your Homeowner's Insurance policy will cover your home in the event of a natural disaster, such as tornadoes, hurricanes, lightning, hail, etc. It should be known that floods and earthquakes are not covered under this policy. Our insurance brokers craft personal Homeowner's Insurance policies with enough coverage to rebuild your home.
Personal Liability Insurance
Personal Liability Insurance protects you in the event of an accident on or off your property. Personal Liability claims can include medical bills, legal fees and more if someone at your home is injured. It can also provide coverage for accidental damage you cause on someone else's property that you are legally responsible for. Personal Liability Insurance does have coverage limits, so should the expenses exceed your limit you will have to pay the remaining sum out-of-pocket.
What Does Personal Liability Insurance Cover?
Personal Liability Insurance protects you from lawsuits you may face as a result of someone being harmed on your property. It will help cover the cost of defending your lawsuit and help cover any resulting judgments that may result. Personal liability insurance will also cover the medical expenses of the injured individual to include surgical expenses, dental work, ambulances, hospital costs, prosthetic device, and funeral services, if necessary. Specifically, your policy can cover, accidental neighborhood damage, dog bites, slips, and falls, and in some cases, it can even cover libel and slander.
[tool_tip_area url="/applications/homeowners/" new_window="false" tool_name="Homeowners Application" logo="/wp-content/uploads/2022/01/All-MFE-logos-Centred-DIGITAL-300×95.png" alt="MFE Insurance Logo"]Get started today by filling our our Homeowners Insurance application form![/tool_tip_area]
Dwelling Insurance
Dwelling Insurance, or Dwelling Coverage, is the part of your policy that can help cover the cost of rebuilding or repairing the physical structure of your house should it be damaged by a covered hazard. If your home is physically compromised as a result of something out of your control, Dwelling Insurance can step in to help cover the cost of the damage.
What Does Dwelling Insurance Cover?
Dwelling Insurance coverage can vary from state to state, but typically a standard policy will cover damage resulting from the following hazards: fire, smoke, lightning, windstorms, hail, explosions, vandalism, thefts; damage caused by snow, sleet or ice, falling objects, and damage from an aircraft or motor vehicle.
Contents Insurance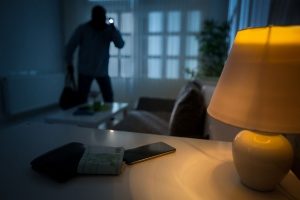 Contents Insurance, or Contents Coverage, protects personal belongings within your home from risks like fire or theft. Contents Coverage policies come with a coverage limit, therefore if an item exceeds your limit, you will have to cover the rest of the cost out-of-pocket. It is also important to note that your Contents Insurance will consider the depreciation of the item as a determining factor in how much of the cost they will cover.
What Does Contents Insurance Cover?
Contents Insurance will cover the cost of replacing or repairing items in the event of theft or damage to your home. Your policy can cover personal belongings like furnishings, curtains, electronics like your TV or computer, art, just to name a few. These policies can include sporting good or motorized wheelchairs, despite the fact that most policies don't cover portable items. Jewelry, cameras, mobile phones, and other portable items can be protected if you get extra coverage.
[tool_tip_area url="/applications/homeowners/" new_window="false" tool_name="Homeowners Application" logo="/wp-content/uploads/2022/01/All-MFE-logos-Centred-DIGITAL-300×95.png" alt="MFE Insurance Logo"]Get started today by filling our our Homeowners Insurance application form![/tool_tip_area]