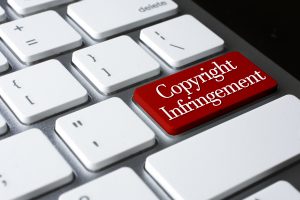 Copyright infringement happens whenever a copyrighted creation is publicly displayed, distributed or reproduced without explicit permission from the original work's owner.
Unfortunately, this remains a frequent occurrence in the United States. According to the U.S. Sentencing Commission, there were 71,003 cases of copyright and trademark infringement brought forth in 2015, and 95 of these resulted in criminal sentences. A large majority of these offenses (88.4%) related to infringement quantities of $1 million or less.
Copyright infringement lawsuits can arise over duplication of nearly any common type of product or image, like a child's toy or a logo for a company. With the growth in the cannabis industry, copyright infringement lawsuits have the potential to increase. Given this, let's look at how producers can protect themselves against infringement claims, especially as it relates to cannabis products.
Federal-Friendly Branding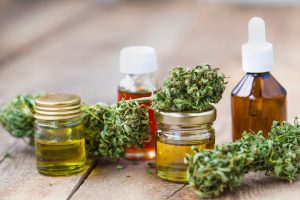 The first step toward protecting yourself from copyright infringement involves simply marketing your business in a way that does not raise a red flag and lead to close scrutiny from the federal government.
Thus far, only 10 states and the District of Columbia have legalized marijuana for both medical and recreational use. Because marijuana is still an illegal substance in many states (at least for recreational use), brand protection under copyright and trademark laws is dicey. Be sure to do sufficient research in order to create a brand name that will inspire loyalty and credibility while also respecting federal guidelines.
Proving Lawful Use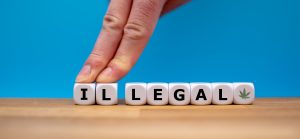 Another obvious way to protect yourself from copyright infringement claims is simply by proving you are employing a product, service or logo in a legal way. Several cases have demonstrated that services (including delivery services) and goods pertaining to marijuana are more likely to be issued patents and count as "intellectual property" than inventions for common cannabis products.
One other loophole to legal use rules centers on the fact that although it is sometimes more challenging for a marijuana business owner to be granted a patent, many states provide trademark protection to cannabis-related ventures. Colorado, Nevada, Washington and Oregon are among these states. "Green entrepreneurs" — those who create and distribute CBD oils and hemp products, for example — are also typically able to protect their services or goods via common law.
Patent Protection For Your Product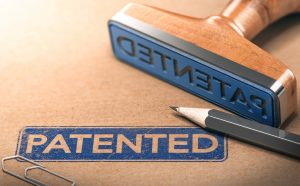 According to the Department of Commerce's Patent and Trademark Office, there are about 60 active patents for marijuana products in the U.S.
In order to qualify for a federal patent, the USPTO dictates that an alleged invention has to be new, non-evident and useful. Examples of products and services that are eligible according to this rule include cannabis plants (including genetically modified cannabis and cultivation equipment), methods for processing and extracting the drug, cannabis oils and animal products, and medical uses of the substance.
Considering The Right Of Plant's Breeders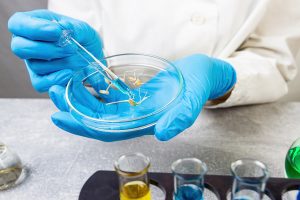 People who grow marijuana can usually apply for plant patent applications. (According to Bold Patents, a plant patent's term usually lasts up to around 20 years after the filing date.) This option is often suggested for inventors who have discovered a new plant species that can be copied via asexual reproduction. However, the plant's creator is required to prove that this cannabis plant is not a natural invention; in other words, he or she must demonstrate that a noticeable change has been made to a given substance. The inventor must also be able to prove that his/her plant can grow without both the female and male plant.
Once a marijuana grower proves this, he or she can obtain plant breeders' rights (PBR), a type of intellectual property rights. This essentially entails that the grower alone can control the seed, divisions, cuttings, harvested material and tissue culture, among other things.
Protect Yourself With MFE
Speak to the experienced professionals at MFE Insurance Brokerage to learn more about the most effective ways to protect yourself against copyright infringement claims. MFE is an independent insurance agency with offices in Los Angeles, CA and Birmingham, MI. They are dedicated to quoting and placing insurance via multiple carriers, which helps ensure clients benefit from the most competitive prices possible.
Regarding cannabis businesses — both dispensaries and larger-scale operations — MFE provides general liability insurance and product liability insurance. It also offers commercial automobile insurance, workers compensation insurance, umbrella/excess liability insurance, equipment breakdown insurance, cyber liability insurance, loss of income insurance and Employment Practices Liability Insurance (EPLI), among other types of insurance. Call MFE today at 213-266-7990 or contact them online to receive a quote or to learn more about their products.