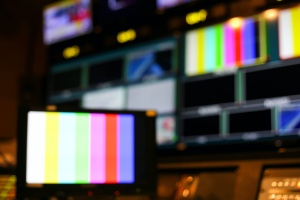 Like any type of business, entertainment businesses require insurance to protect them from accidents, liability issues and legal costs. Whether it is a production company or a musician, insurance is critical for protecting business interests.
Technically, there is no such thing as an entertainment insurance policy. Entertainment insurance is a broad term for a selection of different insurance policies aimed at the entertainment industry. Every package of policies is different because the entertainment industry has a diverse set of needs.
Understanding insurance ensures policy holders are properly protected and only pay for the most relevant coverage for their business.
Entertainment Insurance in Action
For newcomers to insurance, it can be difficult to understand all the different coverage options available. This is because entertainment insurance is aimed at everyone from part-time performers and occasional wedding photographers to huge worldwide tours for big names. There are many aspects that make up entertainment insurance. Not all of them will be relevant to every type of business in the industry.
Popular coverage options include liability, commercial property coverage, production coverage, staging and rigging insurance and touring insurance.
In practical terms, a comprehensive insurance package will protect entertainers and companies providing services to the entertainment industry from liability issues, accidents and damaged or stolen equipment.
How it Works
Before taking out insurance, it is important to speak to a professional insurance agent. Unlike other forms of insurance, the different policies making up entertainment insurance are tailored to the individual. This ensures policy holders only pay for the protection they actually need.
Entertainment industry workers should familiarize themselves with the benefits of entertainment insurance. Take note, special event insurance is effectively a short-term entertainment insurance policy which lasts for the duration of a specific event. It is not required to invest in a long-term insurance policy for a one-time event.
Protects From Unique Risks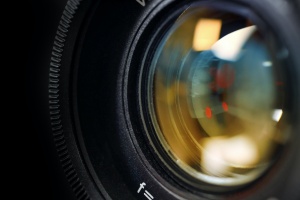 The entertainment industry faces risks not found in other industries. Ordinary insurance policies sufficient for most businesses are not appropriate for the entertainment industry.
For example, staging and rigging is the core of most major entertainment events. A minor error can lead to disaster. Staging and rigging insurance protects the business if someone is injured or equipment is damaged due to an error in construction.
Another type of policy within entertainment insurance packages is touring insurance. For bands and artistic groups on tour, touring insurance protects them if they experience an accident on the road. Touring insurance offers liability coverage, coverage for the vehicle/equipment and pays any associated legal fees. Entertainment insurance covers the unique risks industry workers face every day which other types of insurance will simply not cover.
Covers Loss of Film or Videotape
Entertainment insurance can cover the loss of film or videotape, which is unique to this industry. This covers direct physical loss and damage. Further coverage can also be taken out to account for faulty equipment which led to incorrect exposures or poor sound.
Entertainment insurance protects production companies from liability if a production is derailed by issues with the footage taken.
Take note, there is a strict list of covered perils, so production companies must examine what is covered by their insurance provider.
Offers Liability Coverage Against Claims
Accidents can happen at any time. With major operations, things may go wrong, and damaged equipment, injuries or fatalities can lead to the complete derailment of a production.
Incidents of this nature are also extremely costly. Without insurance, all liability claims must be paid out-of-pocket. Entertainment insurance provides comprehensive liability coverage to cover all claims made. Furthermore, insurance allows for umbrella insurance, which provides additional coverage for expensive claims.
Liability coverage also covers other potential pitfalls in the entertainment industry, such as accidental copyright infringement. This comes in the form of errors and omissions insurance. These types of claims often result in six-figure settlements, so businesses in the entertainment industry must have this coverage.
Shields From Harmful Legal Costs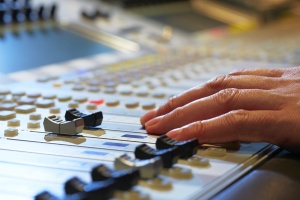 Even if an entertainment business is not found liable in a case against them, they will likely still have legal costs to cover. It is not uncommon for legal costs to escalate to six and seven-figures, particularly in highly contested cases.
Entertainment insurance acts as a shield against harmful legal costs. The insurer will cover any and all legal costs in the event the policyholder is sued by a third-party. This can mean the difference between surviving and being forced to declare bankruptcy.
Reach Out to MFE Insurance
Entrepreneurs may find insurance to be a confusing subject. With so many coverage options aimed at different sectors within the entertainment industry, it can be difficult to determine which policies are relevant to you.
Make sure you only pay for the coverage you actually need by contacting an experienced insurance agent. They will be able to discuss your business and make informed recommendations on the best available coverage options.
Contact MFE Insurance for a free consultation on the different insurance packages available.