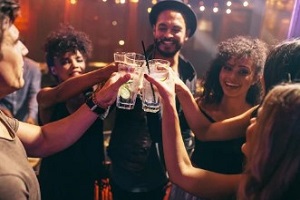 If you're like most bar owners, your goal is to give your customers a good time and encourage people to return often to enjoy meals, drinks and entertainment. However, the more popular your bar, the more likely it is that you will be faced with accidental injuries, such as slips and falls. Especially where inebriated customers are concerned, floors can quickly become slick with spilled drinks, exacerbated by clientele whose motor skills aren't as refined as they normally might be.
Here's how to handle a slip and fall in your bar, both from the customer-facing perspective and on the backend with your insurance and staff.
Invest in Training and Insurance Before the Fact
If a slip and fall has already happened, it's already too late for this first critical step—which is why you should prioritize preparation. Training your staff on what to do when someone is injured in the bar will dramatically improve response time and the nature of the response, rather than leaving an entire team standing around wondering what to do.
Additionally, you should have already established a liability insurance policy that covers these types of incidents. Failure to do either one of these before someone is injured can make the situation much more challenging and leave you on the hook financially.
Provide Medical Aid
As soon as someone has slipped and fallen, be sure to render medical aid right away. Many people tend to play down their injuries and say that they are fine even if they feel hurt, so encourage them to be honest and remind them that it is all right to admit that something doesn't feel right.
If someone has hit their head or complains of numbness anywhere in the body, stabilize their condition but do not move them, then call for an ambulance. Utilize staff to keep interested customers away from the scene. If you are unsure whether or not an injury requires medical attention, call 911 anyway; the responders can make a more thorough judgment once they arrive.
Gather Incident Information into a Report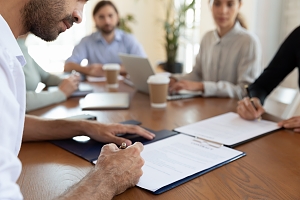 Once the immediate threat has been dealt with and the person has either recovered or been handed off for more in-depth medical evaluation, begin gathering information into an incident report promptly. Your staff can be in charge of this process as long as you have trained them on what to do. Get the names of people who witnessed the event, as well as their contact information and a written account of what they saw.
Do this as soon as possible so that participants can remember as many details as possible. You cannot force participation in this activity, but you can offer encouragement by explaining why their help is valuable.
Do Not Dispose of Evidence
Sometimes, someone slips and falls because they were uncoordinated or because it was accidental. However, some falls are the result of faulty equipment, like a malfunctioning chair or a wall decoration that came loose as they were walking by. Even if these items are now broken, do not throw them away until the entire situation has been resolved.
They can serve as critical evidence, especially if your insurance company needs information about product failure. While you may need to get that particular section of the bar up and running again for business reasons, at least take pictures and video before you change the details of the scene.
Report Claims in a Timely Manner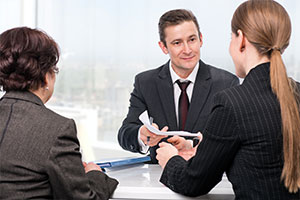 Next, you will need to deal with your insurance company. Share the information about the incident as soon as possible afterward; this ensures that the agent can gather relevant information while it is still fresh and before anything has been erased. Your insurance agent will reach out to the claimant quickly after the event to discuss the details. This prompt communication not only resolves the incident as soon as possible, but it also encourages a favorable response from the injured party.
If they feel that they are being attended to with priority, they are more likely to move on and make a full recovery without taking significant legal action.
Work with a Trustworthy Insurer for Your Bar
Slips and falls in bars are an eventuality for most establishments, and working with a trustworthy insurance agency is a critical element in facing the situation the right way. At MFE Insurance, we have years of experience helping businesses in the restaurant and bar industry navigate challenges like on-site injury claims.
Reach out to learn more about how we can equip your business with the right protections or schedule an appointment to discuss your options and get started on a quote.