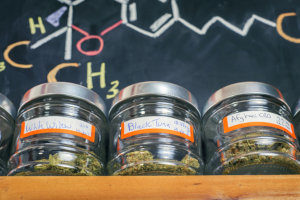 The sale of recreational marijuana became legal in California on January 1, 2018. Medical marijuana has been legal under California law since 1996. In order to sell marijuana legally, businesses must obtain a license from the state and their local city or county. Just like with any business startup, individuals interested in opening a marijuana dispensary must also build a team and create a business plan. Acquiring cannabis insurance is also a vital step to help minimize your risks and protect your interests. Here are a few tips for how to open a marijuana dispensary in California.
Building Your Team
The first step to opening a marijuana dispensary involves the creation of a professional team. Your team should consist of not only the staff who will be working directly with the customers, but also those behind the scenes. This may include doctors, horticulturists, engineers, and experts in business finances, zoning, and security. You will also want to have quality administration to ensure that your business remains on track and meets all deadlines starting from the initial proposal. Having qualified personnel by your side can help your business operate more smoothly and minimize errors and delays.
Establishing a Business Plan
As the legalization of marijuana becomes more commonplace in locations across the U.S., the market is quickly become saturated with new businesses. Due to this rapid growth, it is crucial to develop a business plan that reflects your professionalism, attention to detail, and ability to plan for the long-term. A successful business plan will separate your marijuana dispensary from the thousands of other cannabis businesses popping up in California. Ideally, your business plan should include an executive summary, market analysis, and an overview of your management structure. You should also include a list of products and services, marketing plan, and financial projections.
Considering the Financial Requirements
The ability to access capital is an essential component of any good business plan. However, it is also one of the more challenging aspects. Due to regulations in the cannabis industry and the amount of competition, entering this type of business requires a great deal of capital upfront. In addition, businesses are not able to obtain a bank loan for their marijuana dispensary due to the federal illegality of cannabis. Therefore, opening a marijuana dispensary in California requires the help of investors or a major dip into your savings.
Finding the Right Location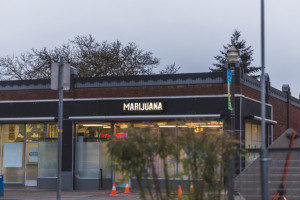 Whether you plan to rent a location for your marijuana dispensary or purchase a property, there are a number of things to consider. Real estate is often included as part of the application process when applying for a state license. You will also need to meet local zoning requirements and gather all appropriate documents concerning compliance. Purchasing a property can result in greater legal risks, which is why many marijuana dispensary businesses opt to rent a space. However, it is important to be honest with the landlord about the intended use of the property to avoid problems down the road.
Defining Your Target Market of Customers
Once you have a solid business plan and know how you will acquire the funding to make your plan on a reality, you will want to get to know your customer base. By defining your target market, meaning the people who will be interested in your products and services, you can provide a more comprehensive customer experience. As the cannabis industry is unlike any other retail field, it is important to build a relationship with your customers and do your market research to ensure that they are satisfied with your products.
Considering the Risk
Owners of marijuana dispensaries must face a range of potential liabilities. Theft is a major concern for many business owners which requires them to install costly security systems and reinforced doors to meet stringent security regulations. In addition, the lack of support from the federal government leaves businesses vulnerable to certain security and financial risks. Acquiring cannabis insurance is one of the best ways to protect your growing business from costly repercussions. Ideally, marijuana dispensaries should acquire a cannabis policy that includes the following types of coverage:
General Liability Insurance
Product Liability Insurance
Workers Compensation Insurance
Commercial Automobile Insurance
Umbrella/Excess Liability Insurance
Cyber Liability Insurance
Equipment Breakdown Insurance
Loss of Income Insurance
Crime Insurance
Employee Benefits Insurance
Property Insurance
EPL Insurance
Acquiring Cannabis Insurance If You Are Thinking About How To Open A Marijuana Dispensary In California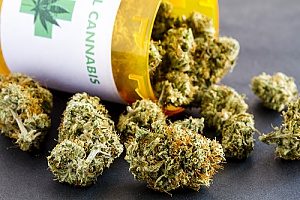 For professionals in the marijuana industry, cannabis insurance is invaluable. Many unexpected circumstances could arise that could impact your dispensary's success. For example, say that you sell a product to a customer who develops an adverse reaction and files a lawsuit against your company. Having cannabis insurance will protect your business against these types of injury liabilities from use of your product. Another unforeseen incident could occur if your business were to experience an unexpected electrical surge that destroys all of your heat lamps and industrial fans. To protect yourself from this kind of damage, having equipment breakdown insurance as part of a cannabis insurance policy may cover the cost to replace this equipment.
For more information about how to successfully open a marijuana dispensary in California or to acquire cannabis insurance to protect your business from costly liabilities, contact the experienced cannabis insurance brokers at MFE Insurance.