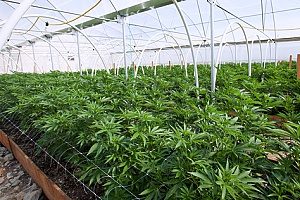 As more and more cannabis dispensaries and grow operators pop up across the country, there has been a rising need for liability protection. Cannabis insurance offers protection for businesses of all sizes. Today, no company can afford to take the risks that come with being uninsured. Just one lawsuit and you could lose all of your equipment, inventory, and hard-earned income. Learn more about cannabis insurance, how having insurance can enhance your business model, and what could happen if you fail to acquire proper coverage for your cannabis-related company.
What Is Cannabis Insurance?
Cannabis insurance is designed to protect your cannabis company from certain risks if your business encounters an unfortunate event in which they are deemed liable. It is a common misconception that cannabis insurance is expensive and difficult to obtain. In reality, it is reasonably priced and can be attained by an entertainment insurance broker.
There are a number of coverage types available under cannabis insurance, including general liability, product liability, commercial auto, workers compensation, umbrella/excess liability, equipment breakdown, cyber liability, loss of income, crime employee benefits, property, and EPL insurance.
What Does Cannabis Insurance Cover?
General Liability Insurance
General liability can help protect your business from a wide range of claims, such as property damage, bodily injury, and personal injury caused by business operations.
Product Liability Insurance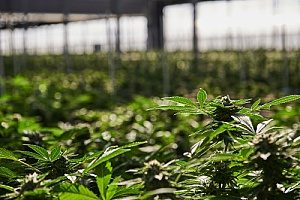 Product liability insurance helps protect against claims of property damage or personal injury that were caused by products you supplied or sold through your business.
Commercial Auto Insurance
Commercial automobile insurance protects businesses against costs related to property damage or injuries suffered by others involved in a vehicle accident caused by you or one of your employees.
Workers Compensation Insurance
Workers compensation insurance provides wage replacement and medical benefits to employees who were injured during business operations.
Umbrella/Excess Liability Insurance
Umbrella insurance refers to insurance that is in excess of other specified policies and may cover losses that are not covered by other policies.
Equipment Breakdown Insurance
Equipment breakdown insurance provides coverage for loss caused by an electrical or mechanical breakdown of all types of equipment, such as computers.
Cyber Liability Insurance
Cyber liability insurance provides protection for businesses from data breaches and other types of cybercrimes.
Loss of Income Insurance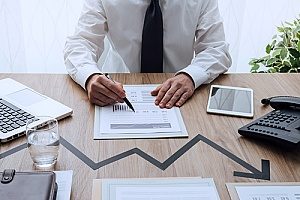 Loss of income insurance helps cover the loss of income that a company may experience following a disaster that causes a business to close.
Crime Insurance
Business crime insurance protects companies against losses relating to business-related crime. Policies can cover cash, merchandise, assets, and other types of property loss from fraud, forgery, theft, or embezzlement.
Employee Benefits Insurance
Employee benefits insurance offers coverage to employers for errors or omissions.
Property Insurance
Property insurance provides financial reimbursement to owners or renters of structures and their content in the event of theft or damage.
EPL Insurance
EPL or EPLI insurance provides protection to employers against claims made by employees, such as those relating to discrimination and wrongful termination.
Consequences of Not Having Cannabis Insurance
As a business owner, it is your responsibility to keep your growing business safe from potential liability issues. Many business owners choose not to acquire insurance as they believe there business will never need it. Other times, they do not want to spend the money on insurance. While not all types of business insurance are mandatory, without it you risk losing everything you have worked so hard to achieve. Every business faces serious risks that could leave them penniless if a serious disaster or lawsuit developed. Without being properly insured, your success as a cannabis dispensary owner or grow operator will be severely affected, limiting your ability to protect your company, accomplish daily goals, and scale your business.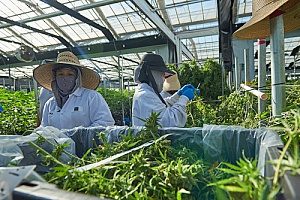 For instance, say that you have an employee that experiences a slip and fall accident while working for you. The injury results in thousands of dollars in medical bills and loss of income for the several weeks they must take off of work to recover. Without workers compensation insurance, you could find yourself paying for these costs out of your own pocket. Another example could be that you have a list of your clients on your computer, along with their personal information like addresses and credit card numbers. During a data breach, this information is stolen and the sensitive information is released. Without insurance, you could be looking at a major multi-million dollar lawsuit. If catastrophes like these occur, your business could be in serious jeopardy of ever achieving the goals you set for your business model.
Where Can I Learn More?
As you continue to grow your cannabis business, you will often find that your company faces bigger risks. Having adequate insurance can help minimize these risks and ensure that you are protected if an unexpected event should occur. When you attain cannabis insurance, you are showing the Department of Justice that you are in compliance and that you are operating according to local laws and regulations. If you have yet to acquire cannabis insurance for your cannabis dispensary or grow operation, it is not too late. Contact an entertainment insurance broker today for more information or to apply for a policy.