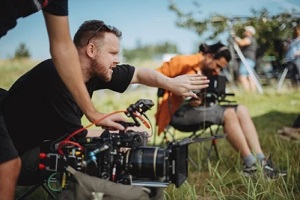 Within the film industry, insurers help each facet of the business to minimize their risks and acquire coverage that shields them from financial liability for mistakes, accidents, and more. However, depending on which arena your business operates within, the risks faced may change significantly.
Insurance coverage should be tailored to your role within the film production lifecycle. Generalized film production insurance and similar products are less useful for film distributors than other groups during a project's life cycle.
While some of the most common insurance policies in film do little to protect distributors, that is not to say they do not have coverage.
Here is an overview of the most important insurance coverages film distributors should consider acquiring, how they may fit together, and how distributors can reduce costs where possible.
The Most Important Insurance Coverages For Film Distributors
Insurance coverage for film distributors has much less to do with producing the film itself and more with preserving the distributor's reputation and financial stability as the film is disseminated after creation. To support this, all film distributors should consider insurance coverage that, at a minimum, includes policies such as:
Film Distribution Insurance
As the name implies, film distribution insurance is created specifically to address the risks unique to distributors. Most often, this type of coverage will shield the distributor from financial damages if they are found to have distributed something that violated a law or negatively impacted another entity or person.
The distributor is responsible for ensuring that any film production it supports and transmits is aligned with legal requirements and creates a favorable view of the company. Film distribution insurance protects it from losses if it makes a mistake in this arena.
Also, distribution insurance is typically mandatory for product dissemination in specific channels. For instance, most cable channels and online subscription services, such as Netflix, require that distributors carry film distribution insurance and will not host the material until proof of coverage is provided.
Distributor's Errors & Omissions Insurance
In some cases, film distribution insurance is a branch of errors and omissions insurance (E&O). However, many insurers will offer this policy separately to create something comprehensive.
E&O coverage defends a business against liability and financial loss if they violate copyright or IP rights, commit slander or libel, or plagiarize (intentionally or accidentally). Even if a distributor had no say in crafting the content of a film project, they are still responsible for that project's material.
Some of the most common ways a distributor must rely on E&O insurance arise when a film uses a stock image or video material without proper attribution or is accused of plagiarizing a similar story or character.
Plagiarism is not necessarily a clear copy; sometimes, one film may plagiarize another by using a similar character concept, conflict arc, or setting, even if everything else is different.
Workers' Compensation Insurance
As with any business, distributors should invest in a workers' compensation insurance policy. Any job can see employees fall victim to accidental injuries at work, and the cost of medical care, income during recovery, and more can all take a significant toll on the company's finances without proper insurance protection.
All businesses should consider workers' comp as part of their comprehensive insurance coverage.
How To Navigate Film Distributor Insurance Costs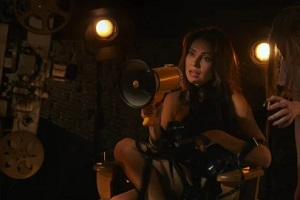 Film distributors have likely invested substantial sums into their projects to see them succeed, and purchasing additional insurance may strain the budget. However, some simple choices can reduce the cost of film distribution insurance.
Be sure to work with industry professionals instead of broadly focused insurance companies because agents in the film niche understand how to secure robust coverage without including costly elements you will not need.
Also, consider securing all your film insurance policies from the same agency. Doing so is called bundling and can reduce your premiums because it is simpler and less expensive for the insurer to manage one file with multiple elements per client rather than many individual services.
Get Comprehensive Distribution Insurance from Industry Professionals
If you are a film distribution company, you play an important role in getting the art producers created into the world for viewing. This practice brings substantial risk that could cost your company several thousand or even millions of dollars should a mistake occur without proper insurance coverage.
The experts at MFE Insurance are film industry experts who specialize in crafting customized insurance protection for all types of film industry professionals. Contact MFE Insurance to schedule an appointment to discuss your film distribution insurance coverage options.