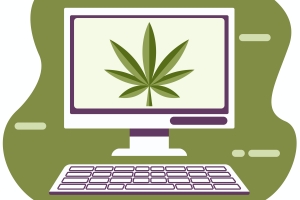 As the legal cannabis industry grows, online cannabis stores for marijuana and CBD are becoming more popular. For many people, buying and selling cannabis online is far more convenient than brick and mortar storefronts, and there is a lot less overhead for business owners to deal with, making it much easier to start a new business.
How To Prevent Risks With Cannabis Insurance Policies
Selling cannabis online does come with a unique set of risks, however. Some of these risks are common to all online stores, while others are specific to the cannabis industry. Either way, it is important to be aware of them.
Cyber Liability Insurance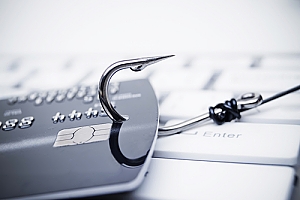 Cyber liability is an issue common to all businesses that store information online, whether they sell products online or not.
Cyber liability refers to the legal ramifications for a business in the event of a data breach. If customers are buying products directly from a website, they are inputting sensitive personal information like credit card numbers and home addresses. A security breach puts that data at risk and often results in identity theft. In these cases, a business could be liable.
In the event of a data breach, you are legally required to notify all of your customers that their data has been compromised, and you are vulnerable to lawsuits. Cyber liability insurance will cover the expense of notifying your customers and all appropriate law enforcement agencies as well as expenses incurred as a result of lawsuits. It will also cover public relations costs to restore your image and reputation in the wake of a data breach.
Legal Risks
While CBD products are legal in all fifty states, marijuana is not. In states where it is legal, it can be sold online. Online marijuana retailers can only legally sell within its state's borders. Difficulty ensures due to the accessibility of these websites to people from outside of these borders.
Because marijuana has not been legalized federally, it is illegal to ship marijuana across state lines. Businesses cannot ship marijuana from a state where it is legal to a state where is not. For instance, it would be illegal to ship marijuana from Colorado to California. Even shipping marijuana to a state where it is legalized is a federal crime due to the crossing of state lines.
While it is relatively easy to set up an online store to prevent people in other states from ordering marijuana products, there are plenty of ways for people to get around that. If a customer in another state manages to order a product, you could be held liable. It is essential to do everything possible to prevent such occurrences and obtain coverage to protect you if it does happen.
Shipping Problems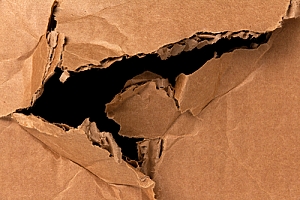 Since you have to ship your product to the customer, there are liabilities involved that would not apply to a physical store. Packages are lost, damaged or destroyed in the mail all the time, and if that happens you will have customers who have paid for a product they did not receive. You will need to return their money, even though you cannot get the product back, potentially representing significant losses if you are not properly insured. Shipping insurance will provide coverage in these instances.
You also need to be aware that, because you are shipping a product that can only legally be purchased and used by individuals above a certain age, you may be held responsible if underage users obtain your product.
Requiring ID verification upon purchase, as well as an ID-verified adult signature at delivery, is a good first step. However, it is still important to look at local laws and regulations concerning liability in such cases. If an underage person is caught buying and using your product, you may be held legally responsible for that, regardless of any preventative measures you have taken.
Professional Liability Insurance
If a delivery is late or never made, the shipping costs more than expected or the product is damaged during shipping, a customer can file a lawsuit. When you ship a product, you agree to ship the product within a certain time, and there is an implied guarantee that the product will arrive in good condition.
Such lawsuits are rare, but they do happen. Proper liability insurance will cover you in the event that you are the victim of a professional liability lawsuit.
Acquiring Cannabis Insurance For Your Online Cannabis Store
If you are starting up an online cannabis store, you have different insurance needs than someone who is opening a physical store or a non-cannabis related online store. The benefits of online retail are huge for both customers and sellers, but the risks can be just as big, especially within the cannabis market.
If you need insurance for selling cannabis online, contact MFE Insurance. We offer comprehensive policies that will cover you in any event, and we can tailor our policies to suit your business's specific needs.