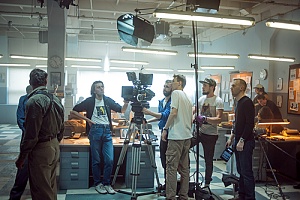 The entertainment industry is not known for its robust insurance protections, but that does not mean that running a production company or related business does not come with liabilities. One of the biggest risks is illness, because it can quickly spread through a cast.
If the cast is unable to rehearse or perform, it negatively affects everyone. The cast cannot get paid and your company cannot make money. Worse, there is the chance that you are liable if they all get sick. If that is the case, you could be required to make huge payments as part of a workers comp settlement. Those payments could easily ruin a production company, which is why you need production insurance.
Coverage in a Fast Growing Industry
In the United States, insurance policies for entertainment businesses are still a relatively new phenomenon. Specifically, insurance policies that protect in the event of something like a major illness spreading through the cast are new.
Policies like that are not new elsewhere, however, and have been commonplace for decades. These are available to any employer with long-term employment contracts, but many people have not opted for these policies because they are not as affected by sickness spreading quickly as casts who work closely together for extended periods of time.
Growing awareness among employees in every industry of workers comp protection is causing more and more employers to realize that they need better insurance coverage. Workers comp lawsuits can happen in any industry, and employers need to be prepared for them.
What Falls Under Workers Comp Stipulations?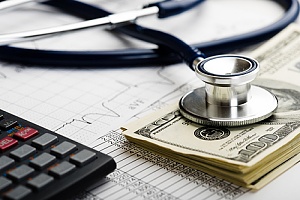 Every state has different standards for their workers comp program, so exactly what falls under these stipulations will vary depending on where you are. There are some things that are essentially universal, though.
Medical costs from injury or illness, replacement income, costs to retrain, compensation for permanent injuries and benefits to the survivors of workers involved in fatal accidents are examples of things that workers comp will cover universally. The specific amount that workers comp covers will vary, but you are required by law to make payments for all of these things.
Without workers comp insurance, employers must make those payments out of pocket. With insurance, the insurance company makes those payments so that your company does not have to shoulder the financial burden. Medical bills and replacement income can especially add up fast.
Tracing the Sickness Back to the Set and Next Steps
In order for a sick cast to receive workers comp, they will have to demonstrate that they contracted the illness on set. Workers comp will only cover injury or illness acquired during the line of work.
Employers are expected to cooperate fully with any such investigation. If it becomes clear that the entire cast got sick because of a condition on set, then employers will have to make workers comp payments. Insurance companies should help with that investigation. If one cast member got sick elsewhere, but then spread the illness to the rest of the cast on set, all cast members except the one who first contracted the illness are eligible for workers comp.
The next steps are handled by the insurance company. They will pay any medical expenses for the cast as well as replacement income for the cast while they are unable to work. Each individual workers comp claim will be reviewed separately to ensure that everyone applying for workers comp benefits is actually eligible to receive them.
Fine-Tuning Your Liability Insurance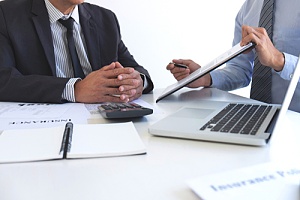 While you will have many of the same liabilities as any other business, as an entertainment company you also face your own unique liabilities. Theater and music companies have stages, rigging and lighting that all must be insured.
The specific injury and illness risks of your employees are different from those of an office worker. There will be some things that workers comp might need to cover for productions that differ from more common insurance plans. It is best to find an insurance policy that has been designed with the entertainment business in mind. That way you will know that your insurance understands your needs and your risks, and is prepared to provide coverage in the sorts of unique situations that entertainment companies face.
MFE Insurance has been providing insurance to the entertainment industry for a long time now, and our expert staff know the risks and liabilities involved in the entertainment industry. We have insurance policies that are sure to meet your unique needs. Contact us today to speak to an insurance agent about production insurance.