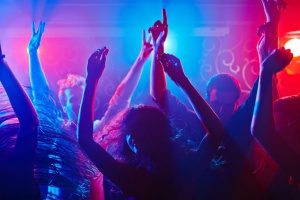 If you own a nightclub, you have probably heard of nightclub insurance. Unlike typical businesses, bars, taverns, and nightclubs require a specific type of insurance designed to meet their unique needs. As alcohol is typically served in nightclubs, you will need the proper liability coverage to ensure that you are protected in the event of personal damage or injuries. If you choose to hire performers or another type of entertainment, you will also be responsible for these individuals. Learn what insurance you should have for your nightclub and how to get it.
What is Nightclub Insurance?
Nightclub insurance is not just one specific type of insurance but a variety of insurances that fall under this category. The most common types of insurance found under nightclub insurance include general liability insurance, liquor liability insurance, commercial automobile insurance, assault and battery insurance, workers compensation insurance, and several others. While you may not need of all of these insurances, having the right ones for your business is crucial. Without them, your business may be liable for lawsuits that could result in the loss of licenses, total liquidation, and other major consequences.
What Are the Types of Liability Insurance?
Nightclub liability insurance is essential to protect your business from potential lawsuits. There are a number of different types of liability insurances you can purchase that will offer varying levels of protection. The most common types of liability insurance include:
General Liability Insurance: This type of business insurance provides coverage for property damage and bodily injury. If a customer in your establishment happens to become injured in your nightclub or on your property, you will have the coverage you need to deal with a costly lawsuit. However, general liability insurance does not typically cover injuries that occur due to intoxication after being served alcohol in your establishment. For this type of coverage, you will need to get liquor liability insurance.
Liquor Liability Insurance: Consuming alcohol is inevitable in a nightclub. Unfortunately, patrons drinking put your business at risk for a lawsuit. Liquor liability insurance provides businesses with coverage for property damage or bodily injuries that occur on your property caused by drunk patrons. Liquor liability insurance may not cover all types of personal injuries or damages, such as injuries that occur during fights. For this type of situation, you will typically need assault and battery liability insurance.
Assault and Battery Liability Insurance: Alcohol intake can result in fights between patrons and other acts of violent behavior. If a fight should break out in your nightclub, you will want to ensure that you have the proper liability coverage to cover any property damage or injuries that occur. There are also other ways to reduce your risk of lawsuits pertaining to assault and battery, such as hiring a crew of bouncers or security team.
Workers Compensation Insurance: While workers compensation is important for any business to have, it is particularly essential for nightclubs. If one of your workers become injured on the job, you may be responsible for covering your employee's medical-related costs. Workers compensation insurance is designed to cover the cost of medical treatments for injured employees.

Commercial Auto Insurance: If one of your employees uses their own vehicle or a rented vehicle to perform any work-related duties, you are essentially responsible for the vehicle and the people in the vehicle if it is involved in an accident. Commercial auto insurance covers any owned, borrowed, hired, and non-owned vehicles that are used by your employees.
Cyber Liability Insurance: This type of insurance is used to cover a wide range of cyber-related costs pertaining to your business, such as legal fees, customer notifications, credit monitoring services, and judgements or settlements. If data from your business is stolen or mismanaged, cyber liability insurance can help cover your nightclub's liability after an information breach.
EPL Insurance: Employment Practices Liability Insurance (EPLI) is designed to protect employers against discrimination claims from employees. This may include common claims such as sex, age, race, and disability discrimination. In some cases, EPL insurance can also protect employers from claims relating to sexual or non-sexual harassment, wrongful termination, and similar lawsuits.
Spoilage Insurance: If your nightclub serves food or any type of perishable items, spoilage insurance is a must. Spoilage insurance provides protection in the event that your perishable stock becomes contaminated or spoiled due to power outages or temperature changes. Spoilage insurance can be added to a commercial property policy.
Equipment Breakdown Insurance: Your nightclub cannot run smoothly without essential equipment like refrigerators that keep your food and alcohol cold. Equipment breakdown insurance covers essential equipment and machinery needed to run your business. Along with covering the incident, equipment breakdown insurance can also help cover the costs of repairing or replacing the machinery.
What Could Happen if You Are Not Insured?
Not sure if your nightclub really needs insurance? Consider the consequences that can occur without the proper coverage. Liability claims against your business as a result from damages or injuries can be quite costly. Whether it is an alcohol-related claim caused by an intoxicated patron that commits manslaughter after leaving your establishment or a fight that occurs between patrons that causes severe injuries, you do not want to be responsible for these costs. To protect from potential financial losses and to help cover the associated legal costs, it is important to invest in nightclub insurance.
Where Can I Get Nightclub Insurance?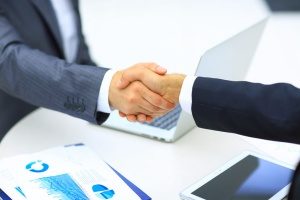 If you are interested in learning more about nightclub insurance or want to add a new type of insurance to your policy, contact an insurance broker. Insurance brokers are experienced in a wide range of insurance types and can provide guidance of risk management. Insurance brokers do not provide insurance themselves, but act as the middlemen between their clients and the insurance carriers. A nightclub insurance broker acts on behalf on their clients to ensure that you get the proper coverage your business needs to remain fully covered in a wide range of scenarios. Contact your local nightclub insurance broker to learn more.