Opening a bar can be a highly rewarding experience, but also a risky one. Whenever you sell or serve a substance that has the power to alter a person's mood and behavior, it is important to be prepared for unpredictable outcomes. To open a bar and remain successful, you need to make a lot of important decisions and put forth safeguards to protect your business from certain risks.
Steps To Opening A Bar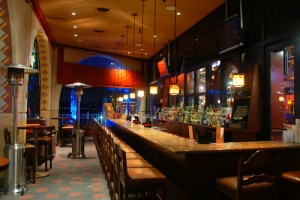 If you are considering opening a bar, or are in the process of becoming a new business owner, review these basic steps.
Determine What Type Of Bar You Want To Open
You may think that there is only one type of bar, but this is far from the truth. While most bars deliver the same basic concept, there are a variety of bar styles to choose from. You will want to think long and hard about which type of bar you want to open. The most common options include:
Cocktail Lounge – This is a type of upscale bar often found in restaurants, hotels, and airports.
Full-Service Bar – These bars serve a wide range of alcohol, including liquor, wine, beer, and cocktails.
Wine Bar – A wine bar has a main focus on wine instead of liquor or beer. Owners of a wine bar may engage in regular activities, such as wine tasting.
Beer Bar – Just like a wine bar focuses on wine, a beer bar concentrates its efforts on beer, especially craft beer. You may even have a brewery on site.
Fern Bar – A "fern bar" refers to a preppy or upscale bar.
Music Bar – This type of bar typically plays live music, such as local musicians. It may also specialize in certain areas of music, such as a piano bar.
Dive Bar – Also known as just a "dive," this type of bar is informal and is a fun hangout.
Non-Alcoholic Bar – While not as common as the other options, some business owners choose to open a bar that sells non-alcoholic beverages.
Bar and Grill – This is a restaurant and bar combination.
Identify The Business Structure
Once you determine what type of bar you want to open, you can focus on how your business is going to be structured. There are a number of ownership structures, each with their own set of pros and cons. If you are opening a bar on your own, you will likely set up your business as a sole proprietorship. This is the easiest and least expensive route. It also provides you with the most control over your business, as all decisions are based on your discretion.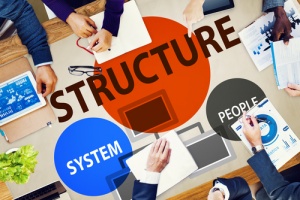 If you plan to enter into the business with one or more other people, you will need to structure the business as a partnership. In this situation, each partner contributes to the business with either money, connections, or expertise, and they also share any profits and losses. When multiple people own a portion of the business and they all have professional goals, it is known as a cooperative, or "co-op." Cooperatives are not taxed on surplus earnings, which are refunded to members, thus resulting in a low tax burden. Other business structures to consider include limited liability corporations (LLCs), C Corporations, and S Corporations.
Create A Business Plan
The next step in opening a bar involves creating a business plan. Start with writing an executive summary that outlines the key points of your business plan and highlights your main points. Consider the vision of your business and develop your mission statement. Next, you will want to create a company description that describes various aspects of your business, such as the location, target market, and overall concept. Be sure to be very thorough as your business plan is what helps draw in stakeholders and investors.
Research and data compilation are a big part of business planning. Using research data, you will want to undergo a market analysis to see where you stand in the market compared to other businesses that are offering the same or similar services. Also, take the time to write a SWOT analysis for your business. A SWOT analysis should outline your business's strengths, weaknesses, opportunities, and threats. Undergoing a SWOT analysis is an excellent way to see where your bar shines and where you can make improvements or changes.
Find & Acquire A Location
Location is highly important when you are opening a business, such as a bar. While you want to choose a location that fits your business and meets the needs of your patrons, not all areas are suitable for bars. Ideally, you want to open your bar in a trendy part of town where crowds often mingle. This is an excellent way to draw in a loyal customer base. However, if this area is already overcrowded with bars, you may want to look elsewhere as this could affect your business. If you choose a location that is out of the way, you will need to think about how far patrons will have to drive to get to your bar.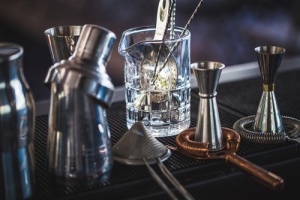 There are certain locations you will want to avoid when searching for places to set up a bar. First, consider the proximity of the business to places like adult video stores or bookstores, pawn shops, or free clinics. Some patrons may feel uncomfortable going to your bar if these businesses are in the vicinity. Also, steer clear of areas that are known to be too noisy, such as permanent construction zones. Avoid areas of town that are difficult to find or are too remote. As patrons are going to be drinking, they may want to be within walking distance of their home.
Purchase Essential Bar Equipment
When you open a bar, you will be responsible for acquiring certain equipment needed to successfully run your business. First, you will need plenty of glassware. You may be able to get glasses for free from distributors or beverage sales representative. You will need a variety of glasses, such as wine, martini, champagne, pint, and Pilsner glasses. Also, have plenty of shot glasses, brandy snifters, jiggers, and highball glasses. The glassware will be one of your least expensive purchases.
In addition to glasses, your bar will need a variety of equipment. This includes coolers and some type of refrigeration for keeping beverages cold. If you plan to serve any type of frozen or mixed drink, you will need a frozen drink machine and bar blender. These are available in a variety of styles, such as stand-alone, wall-mounted, or hand-held. If you are serving beer, a draft beer dispenser is a necessity. Other equipment you may need to acquire for your bar include under-bar sinks, ice machines, a commercial dishwasher designed for glass, and point-of-sale software for managing your daily financial transactions, such as credit and debit card sales.
Stocking The Bar
Above all else, the most important step in opening a bar is actually stocking the bar. Every bar needs a large selection of liquor designed to meet the unique needs of your patrons. Most bars will offer well drinks, which are the least expensive option at a bar. Well drinks refer to bottles that are kept near the bartender in the well. If a patron orders a drink but does not specify a certain brand of liquor, the alcohol will typically come from a well liquor. When a patron does request a certain brand, it is referred to as a call liquor.
You will also want to have a decent selection of top shelf liquor. These are typically the most expensive liquors in the bar and may only be ordered on special occasions or perhaps by a connoisseur. Despite how often these drinks are ordered, you will want to have some in stock. In fact, you should have adequate alcohol for all three categories. Your bar should be fully stocked with beer, liquor, wine, and spirits. If you are not sure which brands and drink types are most popular in your area, do some research by visiting established bars in your community.
Acquire A Bar Insurance Policy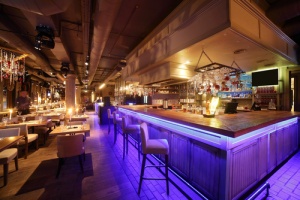 One of the biggest mistakes you can make when opening a bar is neglecting to get the right insurance policies. Insurance acts as a safeguard for your business. When you open a risky business such as a bar, insurance is essential to your long-term success. While there are a number of insurance types that are important to have as a business owner, some of the most important for bar owners include the following:
Equipment Breakdown Insurance – With equipment breakdown insurance, your bar is covered for losses caused by electrical or mechanical breakdown of all types of equipment, even computers. This coverage applies to the expense of repairing or replacing the damaged equipment.
Liquor Liability Insurance – Liquor liability insurance provides coverage for bodily injury or property damage in the event that an intoxicated person from your bar who was served in your establishment causes harm to a person or property.
Assault & Battery Insurance – This specialized type of insurance covers physical conflicts and threats between patrons in your bar that results in a physical confrontation that leads to injury on your premises.
Learn More About Acquiring Bar Insurance
Opening a bar involves many complicated steps. Even if you are successful in opening a bar, you will still need to be aware of the various risks involved in owning an establishment that sells or serves alcohol. Having the proper insurance policies can go a long way toward keeping your investment safe. To learn more about bar insurance or to acquire an insurance policy for your new bar, speak to the bar insurance brokers at MFE Insurance.