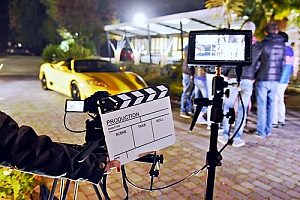 Production insurance is a must-have in the filmmaking industry. A good production insurance policy protects filmmakers, producers, film crew, and production equipment from liability claims that can occur due to personal injury or property damage. Due to its importance, nearly every venue requires production companies to carry some type of film production policy. There are three main types of production insurance available, including short-term, long-term, and annual. Learn more about these types of insurance, what they cover, and why you should contact an entertainment insurance broker.
Short-Term Production Insurance
Short-term production insurance policies are designed for quick productions or for productions that have a production time of less than 60 days and with a budget of less than $1,000,000. Many different types of filmmakers can benefit from short-term policies. They are often used for music videos and other short productions that do not require longer policy terms. Short-term policies can be used by any type of business, including entrepreneurs, partnerships, LLC's, joint ventures, and corporations. Production insurance policy packages often include versatile coverage for things like fight scenes, stunts, animals, boats, aircrafts, guns, blanks, and pyrotechnics.
If you are working on a short-term project and plan to wrap it up within a few days time, short-term production insurance may be right for you. However, before choosing this type of insurance be sure that you understand exactly how it works. You will need to include prep days in addition to the actual filming days when determining the length of the production. This can make a difference in the amount of coverage you need. A short-term policy generally includes everything you need to protect yourself, such as general liability, auto liability, workers compensation, excess liability, inland marine, and similar coverage options.
Long-Term Production Insurance
The type of film production insurance policy you want will primarily rely on the type of film that you plan on making. While a short-term policy is ideal for short videos or documentaries, long-term is better suited for feature-length films. Long-term policies are generally used by active production companies who are looking to complete several projects over a longer period of time. However, long-term production insurance can also be beneficial to smaller filmmakers. It is a good idea to have this type of insurance if you have your own production company or if you own your own filmmaking equipment.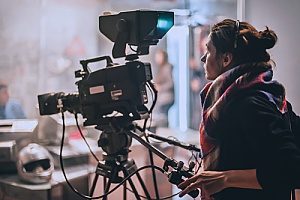 Long-term production insurance may also be the right choice for you if you participate in at least four freelance filmmaking projects each year. It can also be useful if you are producing an independent film. How much insurance you need will depend on a variety of factors. You will generally need several "lines of coverage" to satisfy production needs. For example, having general liability will usually protect against losses due to bodily injury or property damage resulting from your production. However, you may still need workers compensation if you have people working on the production with you.
Annual Production Insurance
Annual production insurance policies are reserved for filmmakers who work on ongoing projects, such as documentaries, industrial, commercials, and education (DICE). Most DICE policies last a single year. Annual production insurance is often used by movie production companies. However, you may also consider acquiring an annual policy if your company rents movie equipment out to productions or if you are an independent filmmaker who expects to film more than four projects in the span of a year. If you find out that you need more time at the end of a year, a DICE policy can be renewed.
It is important to consider your need for annual production insurance ahead of time if you have a project in the works. While short-term policies can often be approved in as little as a day, long-term and annual policies require more time for approval. On average, it can take up to two weeks or more. You will also want to consider the amount of coverage you need for your production. Depending on the type of production you are working on, you may need general liability insurance, cast extra expense, workers compensation, or errors and omissions insurance.
Contact an Entertainment Insurance Broker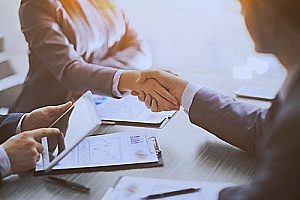 You may be wondering why you need production insurance at all. In short, you want to have sufficient insurance to protect you legally and financially. You may be legally required to have some type of film production policy based on state or local laws. For example, all states in the U.S. require you to carry workers compensation insurance. You may also want to have insurance to protect your assets, such as your video, audio, and lighting equipment. For more information about short-term, long-term, or annual production insurance or how to choose the right policy for you, contact an entertainment insurance broker at MFE Insurance.