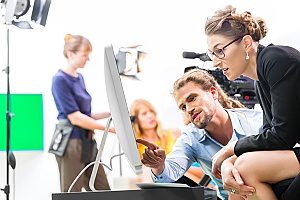 Web series, often in episodic form, have exploded in popularity in recent years. Made up of a series of scripted or non-scripted online videos, a web series is an effective way to reach a wide audience in an accessible and affordable way. While a web series is a practical way to get your content out there, it comes with certain risks. Copyright infringement is a serious matter that can plague web series producers who use works protected by copyright law without permission from the copyright holder. Learn more about copyright infringement claims and how film production insurance can help protect your project.
What Is Copyright Infringement?
Copyright infringement is defined as the reproduction, distribution, performance, or public display of copyrighted work without the permission of the copyright owner. There is a wide misconception that works on the internet are not protected by copyright and can be used freely. However, this is untrue. Copyright infringement laws do apply to most online materials in the same way that they apply to most offline materials. Therefore, if you use someone else's work in your web series without their permission, you could be held liable for copyright infringement.
What Are the Legal Ramifications of Copyright Infringement?
If a web series producer is found guilty of violating a copyright owner's exclusive rights that have been previously granted by the federal Copyright Act, he or she may be responsible for certain damages. However, there are three things that must occur to be deemed copyright infringement. First, the copyright holder must possess a valid copyright. Next, the person who is infringing upon this copyright must have access to the copyrighted work. Finally, the duplication of the copyrighted work must be outside certain exceptions, including fair use, face-to-face instruction, and virtual instruction.
If a producer of a web series is found guilty of copyright infringement under these rules, he or she may face one or more penalties. Most commonly, the infringer will be required to pay the dollar amount of profits or damages which typically ranges from $200 to $150,000 for each infringed work. The infringer is also responsible for all court costs and attorney's fees. The court then has the ability to stop the infringing acts and impound any illegal works. Finally, the infringer could go to jail for the infringement.
What Is Film Production Insurance?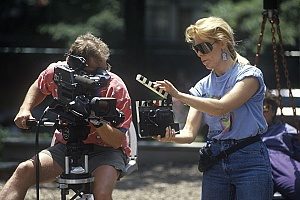 If you are producing a web series, then film production insurance is a must-have. If you plan to film episodes of your web series in a private location, you will likely be required to have some form of insurance. Insurance is needed in the event of property damage or bodily injury to third parties. For example, if you choose to film an episode in a hotel, the building owner will want to ensure that he or she is protected if any damage or injuries were to occur at the location, such as a slip and fall injury or broken window.
Most film production insurance policies will also provide coverage for the loss or damage of certain assets, such as production equipment. Whether you own or rent your equipment, having the right insurance means that you will not be responsible for the cost of repair or replacement if the equipment is loss, stolen, or damaged. Film production insurance may also include errors and omissions coverage. This type of insurance protects producers against lawsuits that allege the unauthorized use of titles, copyright materials, characters, ideas, formats, plots, unfair competition, defamation, plagiarism, or invasion of privacy.
It is important to understand that not all types of film production insurance are the same and your policy should be tailored to your unique project and coverage needs. Production insurance is generally based on the type of production you are creating. Short-term policies are best for producers who are creating a single production, such as a commercial. Annual, or long-term, policies are great for producers who plan to produce several projects throughout the duration of a year. DICE, which stands for documentaries, industrial, commercials, and educational, are designed for producers who create content in these specific fields.
Consult with an Entertainment Insurance Broker
While most people associate copyright infringement with TV shows and movies, producers who release web series are also at risk. Fortunately, there are ways to safeguard your web series project from the damages of copyright infringement with the use of entertainment insurance. Film production insurance, in particular, can protect a producer and possibly the film crew from liability related to accidents in working vehicles, injuries on set, and theft, loss, or damage of owned or rented equipment. A solid policy can also protect against copyright infringement claims. For more information about film production insurance or how to get it, contact a professional entertainment insurance broker today.