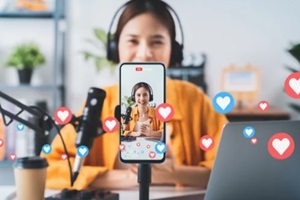 With the rise of a global internet and ever-expanding access to technology, new jobs are being created in niche industries that did not exist ten years ago. This is the era of the influencer—an online personality whose opinions and entertaining content can garner thousands or even millions of views.
However, because this sector is so new, many influencers on TikTok and YouTube are still unsure of how to properly secure their business against risks, or even what those risks may be.
Here is an overview of the rising impact of insurance requirements on TikTok and YouTube influencers, including the most important coverages they should incorporate into their business plans.
General Liability Insurance
General liability insurance is a must-have for essentially all businesses, and influencers are no exception. Those who regularly engage in collaborative efforts are especially likely to benefit, as general liability coverage protects third parties injured on the influencer's property.
Similarly, influencers who accidentally damage someone else's property while recording or streaming could be covered by general liability insurance.
Business Owner's Policy
Influencers who want to incorporate their general liability insurance with other relevant protections, such as commercial property coverage, can opt for a business owner's policy. The requirements for this type of coverage are stricter than other basic plans.
Thus, they are primarily suitable for only a certain subsector of influencers: those working with fewer than one hundred employees, operating out of a small workplace, earning an annual income of less than one million dollars, operating a media or advertising business, and approved for less than a twelve-month business interruption insurance plan.
Property & Contents Insurance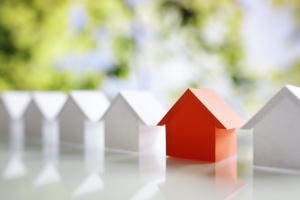 Property and contents insurance, sometimes called personal property insurance, is useful for influencers who keep most of their broadcasting equipment at home.
This coverage shields against financial losses associated with theft of important business assets, such as cameras, computers, and props, and damage to them through unpredictable events such as a house fire. This type of policy is especially useful since most influencers do not otherwise qualify for a commercial property insurance policy due to the nature and size of their work.
Business Interruption Insurance
Influencers keep their presence on the pulse of shifting internet trends, and taking even a small break can quickly lead a once-popular personality to irrelevance. Business interruption insurance can help to cover the expenses associated with an unplanned stoppage in business activities, from outstanding bills to lost income until you can return to work.
Media Liability Insurance
Because influencers are constantly juggling brand deals and real-life interactions, often in public or with unstaged sets, they are more likely than other types of media to accidentally create liability issues with intellectual property.
Media liability insurance is a branch of errors and omissions insurance that focuses on issues arising from copyright, DMCA, and other online violations while creating content for TikTok, YouTube, and other platforms. Everything from the assets displayed in a Reel to the music accompanying a YouTube Short could be grounds for legal action if an influencer makes a mistake.
Worker's Compensation
Influencers who work alongside their employees need to provide protection to those workers. Worker's compensation can cover employees for any injuries sustained during content creation, such as completing trending challenges or participating in trends at the behest of the influencer.
Cyber Insurance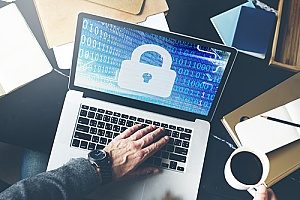 As an influencer, much of your work is online, lending itself to the unique realm of dangers associated with data breaches and hacking. Cyber insurance can provide coverage for expenses if your business is attacked in the virtual space.
Cyber insurance policies help cover the costs of investigating the breach, electronic monitoring, and alerting a follower base that their information has been exposed. Some policies can be customized to address the risks that predominantly affect influencers in the cyber realm, such as doxing and online fraud or impersonation.
Be sure to talk to an insurer to understand how these elements can fit into comprehensive coverage and which types of policies are best suited to include these protections.
Get Comprehensive Influencer Insurance From Industry Pros
Being an influencer is still a new line of work, and with this innovation comes uncertainty in how to protect your business and what needs to be protected in the first place.
The experts at MFE Insurance work with professionals in the entertainment industry to create customized insurance plans that address all of their needs, whether they are crafting traditional film industry content or revolutionizing TikTok and YouTube as an influencer. Contact MFE Insurance to explore your options for insurance coverage as an influencer or to ask any questions.