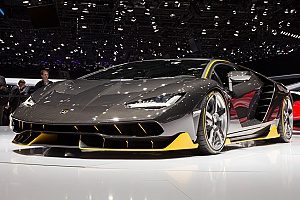 Organizing a car show requires much more than recruiting a lineup of show stopping vehicles. To help ensure that the event runs smoothly, you will want to have some necessary safeguards in place. Entertainment insurance is critical to protect the policyholder against serious claims and lawsuits relating to property damage or bodily injury of others. If you are in charge of running a car show, secure special event insurance before the big day. Learn more about special event insurance, what it covers, and how it can protect you from unexpected occurrences during the show.
What is Special Event Insurance?
Special event insurance is a type of insurance policy often used by both individuals and businesses to protect their investment in specific events. Having special event insurance can help prevent significant money losses in the event of unexpended cancellations, property damage or theft, or bodily injury caused during an event. While you never expect for something to go wrong during a car show, there is always a risk. As the host of the show, you are legally responsible if something does go amiss.
What Does Special Event Insurance Cover?
Depending on the type of event you are throwing and the size of the event, you may want to acquire insurance coverage for a range of risks. The most common types of entertainment insurance sought for car shows include general liabilities, lawsuit coverage for slip and fall accidents, coverage for property damage caused by employees or attendees, and cancellation insurance which typically covers any costs or fees if your event must be cancelled due to weather or an accident. If you plan to serve alcohol at your event, you will also want to invest in liquor liability.
Event liability coverage is one of the most important aspects of special event insurance. Liability insurance may help protect your interests if you are found responsible for property damage or personal injury during your car show. In addition, most venues require that you have liability coverage if you wish to use their facilities. As well as paying for unexpected repairs, liability insurance often covers incidents caused by attendees of your event. However, not all liability insurance policies offer the same level of coverage. Be sure to read your policy carefully to see which types of situations are covered and which are not.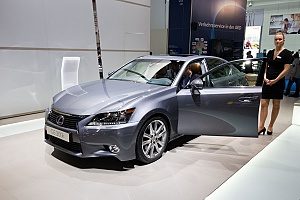 Event cancellation coverage is also a must for your car show. Having event cancellation coverage in place can help ensure that you are justly reimbursed for any lost deposits and associated fees if an unexpected event forces you to delay or cancel your car show. For example, if a storm suddenly causes flooding in the venue in which you were to hold the car show you will not have to suffer the consequences. Cancellation coverage can help cover any fees with rescheduling or moving the show. Once again, be sure to carefully read your policy to see which types of situations are covered.
Why is Special Event Insurance Important?
Failing to acquire the proper insurance coverage for your special event can result in catastrophic losses, in addition to damage to your credibility and overall image. While general liability can provide ample protection for your business when hosting certain events, it only goes so far to protect you due to certain limitations and strict definitions. Special event insurance functions as a special type of liability insurance for businesses that plan to host private or public events where there is a risk of personal injury or property damage.
Special event insurance is not just limited to a single occasion. In addition to car shows, there are numerous other types of events that you may want to have special event insurance for. This includes common events like weddings, baptisms, birthday parties, bridal shows, memorial services, and anniversary parties. It also includes important business and corporate events. No matter what type of event you are hosting, you want to feel protected against loss. Special event insurance covers many of the risks not typically covered under standard liability insurance. However, it does not cover certain risks, such as a lack of funds, non-appearance of certain individuals, or a previously known issue that was apparent before the event, such as a planned medical procedure that delayed the event.
How Can You Buy Special Event Insurance?
If your general liability insurance will not adequately cover your car show, look for a special event insurance policy. You should acquire special event insurance as soon as you begin making plans for the car show. This may occur up to 24 months prior to the event date as you begin signing contracts and putting down deposits. However, in some cases special event insurance can be acquired as shortly as 14 days prior to the event date. However, many venues require proof of insurance at least 30 days before an event.
When shopping around for special event insurance, there are a number of things you will want to look for. First, ensure that the policy covers damages to the location where your car show will take place. Next, make sure that the insurance provides protection for any equipment used during the event. Also check to see if the policy will provide ample coverage if a guest or someone else becomes injured at your event. Know that if the policy covers an amount that is less than the total value of the financial losses of the event, the remaining amount will not be covered.
Contact an Entertainment Insurance Agency
Special events like car shows come in all shapes and sizes. However, they all share one thing in common – the risk of property damage and injury. Fortunately, the right special event insurance policy can provide adequate protection from these serious risks. It can be challenging to locate the right policy if you are unsure how much coverage you need. Contact a professional entertainment insurance agency today for assistance with finding a special event insurance policy for your upcoming car show.