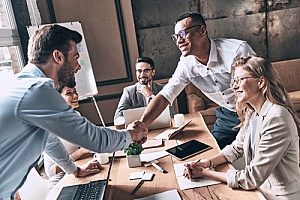 Technology is a fundamental part of modern business. In the last 30 years, technology has allowed for businesses, both big and small, to run better, faster, and smoother. But with all the benefits and positive changes come the risks. This is where business owners like you should consider getting covered with technology insurance. But you may ask yourself, "how can technology insurance help my business?" There are numerous ways a technology insurance company can help your business. We'll answer this question and address other concerns you may have regarding coverage for your business' technology.
Protection for Equipment Breakdown
As great as today's technology is, it isn't full-proof from things like wear and tear. Eventually things like your computers will break or need replacing. Having property insurance offered by a technology insurance company will help you cover the replacement costs, so you don't have to pay out-of-pocket. Say one of you desktop computer's has a monitor that all of a sudden stops displaying. Property Insurance will cover the cost to repair or replace it. If your business has multiple computers or other expensive equipment that you rely on, you should get covered with Property Insurance.
Protection for Theft by Others
Unfortunately, theft is pretty common when it comes to business. If your point-of-sale system, computers, laptops, or any other devices you have that keep your business thriving get stolen, you'll need to replace them as soon as possible. Just as you'll have protection for your equipment breaking down, you'll also have protection for equipment that gets stolen. If your business gets ransacked for your most valuable technology, like your point-of-sale system, you'll want technology insurance so you can replace your equipment without having to pay out-of-pocket for it.
Protection for Crime by Employees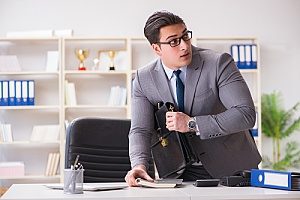 Every employer hopes they have honest employees on their hands; you never want to find out that your equipment was compromised by your own worker. However, things like this can happen. Other related issues from a criminal employee could include theft, forgery, fraud, hacking, and more. When something like this happens, it's imperative that you have Crime Insurance to help protect you from the costs.
Protection for Vehicle Damage
For many companies, vehicles are an essential part of a smooth-running business. That said, your vehicles and their drivers are subject to many risks. If one of your drivers get into an accident, your company will be responsible for covering the costs. With commercial auto insurance, you'll be covered for the costs related to a vehicle accident. This means coverage for repairing the vehicle as well as coverage for the employee's medical fees is the accident was serious.
Protection for Unpredictability
Some of the things listed are inevitable, but there are some instances that could inconvenience your business that you may not even think about that could end up costing you a fortune. For those incidents, it's best to have umbrella liability insurance also known as Excess Liability Insurance. When your coverage runs out and you're left paying hundreds of thousands to multiple millions in recovery costs, excess liability insurance could be the saving grace you need to keep your business thriving. Policies for excess liability insurance start at $1,000,000; imagine having to pay that out-of-pocket.
Protection for Lost Wages
When a business goes out of commission temporarily, it causes great strain to the company, the employees and to you. Mainly because it affects profits and employee income. With loss of income insurance, your business will have coverage to pay for loss of income based on what your company has made in recent months.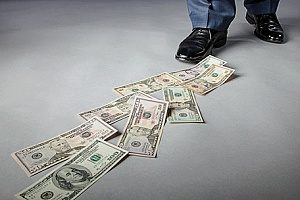 Say your leasing office required all stores in the plaza to shut down for renovations. This means that you and your employees would be out for the income lost while your store shuts down. Having loss of income insurance would protect your company by paying for those employees' income they would have earned had the business not closed down temporarily.
Not only will this help cover lost funds for income, it can also cover payroll, taxes, advertisement, leasing operation, and more while your business is in recovery. This type of insurance can cover a great deal in losses that would be financially crippling if they were paid out-of-pocket.
Speak with a Technology Insurance Company
As you maintain your business into a thriving establishment, it's important to protect the cost of your technology. The best way to do this is to get covered with a technology insurance company. Now that you've learned the basics of technology insurance, you can get started to adding these policies to protect your much-valued technology in your business.
Don't allow yourself to be subjected to the mishaps that surround your business' technology. Choose a technology insurance company that knows the ins and outs of what you need to protect your company. Speak with one of our knowledgeable technology insurance brokers at MFE Insurance to get started on insuring your business. Contact us online or give us a call at (213) 266-7990.