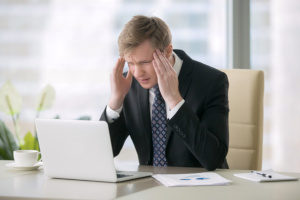 If you are running a tech startup or have a well-established IT business that offers software products or tech-related services, technology E&O insurance is one of the most important coverage options you can have. Errors and Omissions (E&O) insurance is a type of liability insurance that is used to protect businesses, employees, and other professionals against claims of negligent actions or inadequate work. If you or your company is ever faced with a lawsuit of alleged slander, libel, invasion of privacy, or any other claim, E&O insurance can help cover any resulting court costs and settlements.
What is Technology E&O Insurance?
Technology E&O insurance is designed to protect businesses from errors and/or
omissions that are made by a business owner, employee, or a contractor that works on behalf of the company. While E&O insurance is not always required by law, many professionals like the peace of mind of having it. What would you do if one of your developers accidentally deployed a software update that revealed personal information to the public, leaving your company open to possible lawsuits? While you cannot always prevent these types of situations from occurring, you can ensure that your business is protected from financial ruin.
Your clients depend on you to deliver exceptional products and/or services. However, all businesses are susceptible to mistakes and errors and in judgment. If something goes wrong, your company could be held liable for certain damages. E&O insurance is designed to keep your livelihood protected if you are accused of making an error or of incomplete work or careless conduct. Any business that offers a service or advice can benefit from having an errors and omissions policy. Some of the most common occupations that use E&O insurance include accountants, lawyers, engineers, real estate agents, financial advisors, and consultants.
What Types of Technology E&O Coverage Options Are There?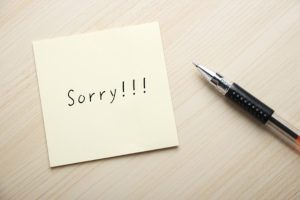 If you are in need of E&O insurance, know that there are several coverage options available to you. First, you will want to seek coverage for negligence. With this type of coverage, your business is protected against alleged and actual errors and omissions when you provide a personal service. You will also want to seek coverage for copyright infringement. If a client claims that you have committed copyright infringement, you may be able to obtain coverage for damages. Another coverage option to consider is coverage for defense costs which includes legal defense expenses following a claim.
What is Covered and Not Covered?
When it comes to E&O insurance, there are certain items covered and those that are not covered by insurance. In terms of coverage, you can count on your policy to cover defense costs, claims and damages, copyright infringement, actual or alleged negligence, personal injury, independent contractors and temporary staff, and claims that arise from services provided in the past. Items that may not be covered by your policy include fraudulent acts, employment matters, property damage, bodily injury, false advertising, trade secrets and patents, and personally identifiable information.
Why is E&O Insurance Important in the Tech Field?
Due to the nature of the business, technology companies are often at a higher risk for liability claims. Errors and omissions insurance is one of the most attractive policies for IT companies as it helps cover lawsuits relating to common tech mistakes, such as an error in a developer's code or a missed deadline. Sometimes small IT companies will acquire E&O insurance because a client requires the business to maintain a policy. If this is the case, this requirement will usually be outlined in the contract and you will need to remain compliant.
Even when E&O insurance is not a requirement, having a policy can prove highly
advantageous. Attorney fees and settlement negotiations can quickly accumulate, even if your company is found to not be at fault. Without insurance to cover these legal expenses, you may find that you run into financial trouble. In many cases, companies are forced to close for business due to a lack of funds following a lawsuit. E&O insurance is available for all types of tech-related jobs and industries and can save you a substantial amount of time, money, and stress. It is one of the best decisions a tech company can make.
Learn More About Technology E&O Insurance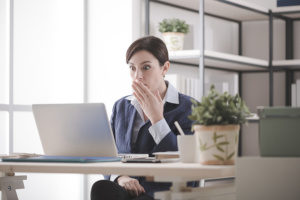 Do not wait until someone makes a costly error before taking action to protect your business. Whether you are a new startup or have a long-established IT company, you are always at risk for lawsuits from unsatisfied customers. As a growing business, it is important to recognize these risks and take the necessary precautions to prevent a claim from seriously harming your business operations. For more information about the importance of technology E&O insurance or to acquire an E&O insurance policy, contact the insurance professionals at MFE Insurance today.