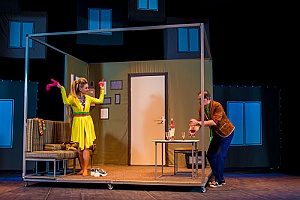 Planning a play is exciting for creative individuals. With proper preparation, your theater production could be a big success. But as you're planning for the fun that comes with planning a theatrical production, it's important to consider the risks involved, too. Certain lines of coverage, such as staging and rigging insurance, are necessary for your production.
Theater Production: The Risks
"What risks should I consider?" you may ask as you start to delve deeper into the world of theater production. Although you may not want to think about what could go wrong during your musical, play, or other stage production, it's better to be safe than sorry by calculating the risks and getting insurance for such occasions. For protection in the entertainment industry, is there such a thing as entertainment insurance? It may not be called that by name, but you can certainly get coverage for your stage production. Let's go through some of the common concerns of theater production risks and how you, as the stage manager, can get the right coverage.
Injuries to Staff Members
You know the saying "the show must go on." Well, that certainly couldn't happen without your much-needed cast and crew. The actors, band members, and stage crew are just some of the people involved in your production. You'll want to make sure that they're protected against things like on-stage injuries or injuries that occur behind-the-scenes. If someone gets badly hurt, it's important to make sure they have coverage, either under you or their personal insurance. Without stage insurance, you'll be liable to foot the bill for costly medical expenses.
In order to have partial or full coverage for your employees, you'll need workers compensation insurance. This type of coverage protects you from paying out-of-pocket costs from an employee that gets injured on the job or suffers an illness. Worse than losing a star member of your production team, is losing that star member without proper coverage to take care of the costs. Get reliable insurance for your employees with workers compensation coverage.
Equipment Accidents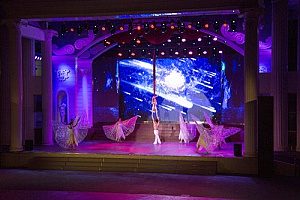 What's an outstanding theater production without the lights, audio, and other equipment to keep things going? These elements are essential for a great play. Because you're dealing with electronics, a range of inconveniences can pop up, such as someone accidentally breaking the equipment or the equipment malfunctioning. It's important to have coverage for incidents like these so you won't pay all of your expenses out-of-pocket.
You could call it staging and rigging insurance, but general liability insurance is the more widely used term. This type of insurance will cover your equipment should it malfunction or undergo damage. You'll want staging and rigging insurance coverage if/when your lighting system or audio system needs to get replaced for whatever reason.
You can also get protection for your equipment while traveling under inland maritime insurance. The name started when this type of insurance was created at the height of ocean transportation, but today, the name applies to any type of moveable property. Should something happen to your equipment while en route, you'll have coverage for it under this type of insurance.
Assault Charges
You wouldn't think something like assault could occur at a venue where a play or musical was taking place, but you'd be surprised. In June 2018, a fight broke out in the audience at the National Theatre in London, UK; this happened just minutes before the play ended. Disagreements can happen and when they escalate, you as the production manager will be expected to handle the costs incurred.
Should something like this happen, you'll want to have general liability insurance. As mentioned, this type of insurance covers your equipment, but it also covers people that get injured who aren't working for you. This type of coverage could protect you from a patron suing you if they got hurt at your establishment during the time of your production. Without general liability coverage, you'll likely have to pay litigation and medical costs out-of-pocket.
Other Factors to Consider
Although you hope nothing serious will happen during the production of your play, you're fully aware that anything could happen. From small incidents like a flickering stage light to something big like the staging and rigging equipment falling on multiple cast members. For catastrophic incidents like this, you'll want excess liability insurance, also known as umbrella liability insurance. This policy can cover you for extensive damage and high costs for repair/recovery. If you know you wouldn't be financially prepared if something like this were to occur, you should strongly consider getting coverage with excess liability insurance.
Learn More About Staging and Rigging Insurance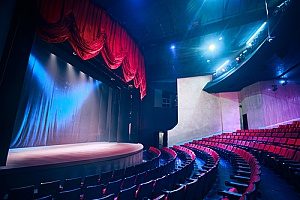 The entertainment industry is an exciting industry to be a part of, but as you can see, there is much to think about when it comes to production. Now that you know some of the risks to consider as the production manager, make sure you get coverage for whatever may come your way. Get staging and rigging insurance and get your show on the road!
Ready to get started with insurance for your next theater production? Trust MFE Insurance to get you the coverage solutions you're looking for. Contact us online or give us a call at (213) 266-7990 for a free consultation regarding staging and rigging insurance.