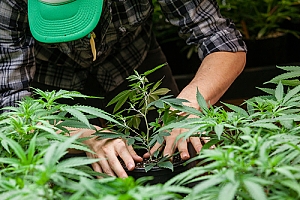 Cultivating legal cannabis is still a relatively new industry, and, like any new industry, it has its fair share of growing pains. One of those is that many cultivators do not realize that they need insurance, and others do not realize that cannabis insurance even exists.
Like any other businessperson or farmer, cannabis cultivators face many risks, and there are a number of different situations that could easily leave them facing financial disaster. Cannabis insurance is still new, but it is growing right along with the cannabis industry as a whole. If you are a cultivator who is unsure of your need for insurance, these are the top reasons you really do need it.
Why You Should Consider Acquiring Cannabis Insurance
You may think that regular farm insurance is all you need, but that could end up costing you. Cannabis cultivators face different problems than most farmers do. There are different regulatory challenges to deal with, and the entire process of harvesting, processing, distributing and selling your product is dramatically different.
Regular farm insurance may provide as much coverage as you think it does, simply because of what you are growing. Rather than being used for food or agricultural purposes, cannabis has medical and recreational uses, making it a whole different legal landscape.
Things Happen To Crops All The Time
Lighting can strike and start a fire. Pests and diseases can cause significant or complete damage to crops. Weather conditions may lead to a poor harvest, or may lead to an unusually large harvest that results in reduced value.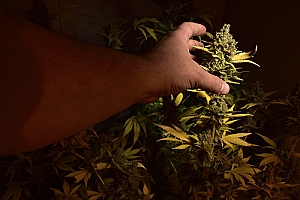 Theft is also a problem, and one that is really unique to cannabis growers. While carrot growers rarely have to worry about theft, what cannabis growers are growing is much more tempting. People steal seeds, plants, and harvested cannabis flowers. In the event any of these events occur, good insurance will cover the financial losses.
Highly Liability Risks With Consumers
With the spreading legalization of cannabis, more people are trying it recreationally for the first time. New cannabis users have no idea how it will affect them and may not use it safely or responsibly. Product liability insurance provides protection in the event that a customer files a lawsuit after having a bad experience with your product.
Highly Liability Risks With Employees
Farming of any type is hazardous. There are countless ways that an employee could injure themselves working for you, and a good lawyer can win a workers' compensation lawsuit for just about any type of injury that happens on your property or during work hours. Good liability insurance will protect you from financial ruin in the event of such a lawsuit.
Equipment Breaks Down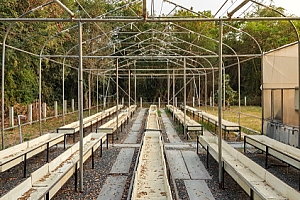 Whether you are growing hydroponically or outdoors, there is a lot of expensive equipment that is necessary for your operations. If that equipment breaks down, it needs to be repaired and back in working order as soon as possible, which can be expensive.
Most cannabis insurance for cultivators will include equipment coverage. If equipment breaks down, equipment coverage will help pay for the repairs or replacements. That includes heating lamps, industrial fans, computers, and security systems, among others.
Property Damage Can Ruin You
It is a fact of life that all buildings suffer damage and need repairs and maintenance over time. Bad weather, natural disasters, fires, and criminal activity (like breaking and entering) can all cause extensive damage in a short amount of time. In fact, these things can render a building unusable.
Not only will you be unable to generate any income while you wait for repairs, but you will also likely face a very expensive repair bill. Situations like these can and often do destroy small businesses. Property insurance can ensure that a building can be repaired without the risk of financial ruin.
Everyone Needs General Liability Insurance
If a customer is injured on your property, whether they trip and fall or are injured from some other condition, they can sue you; and they may win. Not only will you face legal fees to fight the lawsuit, but you may be ordered to pay damages if you do not win.
General Liability insurance covers you financially in the event of such a lawsuit. Every business needs this type of protection, no matter how unlikely they think it is that a lawsuit will occur. It is impossible to ensure that no customer will ever be injured on your property, so it is important to safeguard against the possibility.
Obtaining Cannabis Insurance For Cannabis Cultivation
If you are cultivating cannabis and you do not have cannabis insurance, you need to change that as soon as possible. If you are not covered by cannabis insurance, your entire business is at risk. One small accident or change in weather can cost you more than you realize.
MFE Insurance offers a comprehensive cannabis insurance plan that will protect you in almost any situation, including the ones listed above. Contact us today; you cannot afford not to.