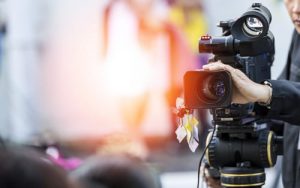 Private production companies are usually small when compared to Warner Bros or Sony Pictures, but this doesn't prevent the management team from being equally exposed to potential liabilities. Production companies without D&O insurance could find themselves in a difficult position at a time when D&O losses are on the rise and reach into the hundreds of thousands of dollars. D&O insurance should be written into a Production Insurance policy to ensure that the business is protected from all possible liabilities.
What is D&O Insurance?
D&O insurance has been prevalent in all types of companies, from start-ups to Fortune 500 businesses. D&O Insurance is a type of insurance coverage that protects directors or officers at an organization from suffering personal losses in the event they are sued. The spouses of these individuals are also protected. In many cases, D&O Insurance will also cover legal fees and costs that are incurred due to the lawsuit.
Reducing a director and officer's exposure to the potential risk of being named in a lawsuit can also help to attract and retain those employees. Production companies of all sizes employ directors and officers within their organization which is why there's a need to cover the management risks in this industry.
D&O insurance policies have three types of coverage including:
A-side coverage: Directors, officers, and in some cases, employees are covered. Defense costs, settlement fees, and judgments are covered as long as the organization can indemnify them — for instance, if the company were to declare bankruptcy, these costs would not be covered.
B-side coverage: Directors, officers, and employees are covered from losses when the organization indemnifies them.
C-side coverage: Financially protects the corporation. Often this is referred to as "entity coverage". The limits available for this coverage may be reduced to provide protection to officers and directors within the organization.
Areas of Coverage Protection Against Management Liabilities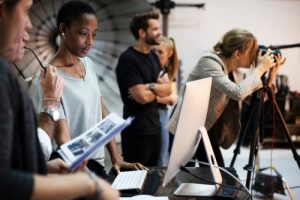 Production companies generally don't have many internal controls that are built from within. This includes company officers, human resources, and protocols. So there's a higher risk of directors and officers unintentionally creating liability situations due to their management and employment practices. In addition, those in these types of positions are the ones who are increasingly being held accountable for company liabilities.
Protection From Actual/Alleged Wrongful Acts Legal Cases
D&O Insurance can provide coverage for a production company when faced with legal cases, generally covering costs such as legal fees and settlements. Those who file the suit may include employees, competitors, customers, vendors, and investors just to name a few. The level of protection and who within the company is covered depends on the company purchasing D&O Insurance.
It's not always easy to predict a lawsuit, which may end up leading to personal liability for individuals within an organization. There has been a case in the past which involved a retail organization that had fallen on hard times when taking on expansion efforts during an economic downturn. They had an oversupply of inventory and no demand which resulted in shrinking revenues. To protect itself from its debtors, they filed for bankruptcy. However, the company faced statutory liabilities and directors and officers were forced to settle for over three-quarters of a million dollars due to their personal exposure.
Financial Protection For Personal Assets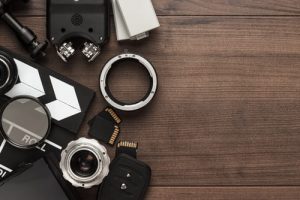 As portrayed in the example above, the directors and officers of any organization face the risk of being held personally liable for covering damages, meaning they will have to pay out-of-pocket. It's also become quite common for the shareholders of an organization to file lawsuits against the management team. This has been shown to be consistent across multiple industries and presents a real threat to directors and officers who are exposed to this personal liability.
Talk to the D&O Professionals
As a critical insurance coverage for the entertainment industry, a D&O policy should be written specifically with your interests in mind. An insurance provider should be able to structure the policy according to your risk profile and the coverage needs of the organization. Work with a professional at MFE Insurance to help you acquire the coverage that's right for your company. Our experts are experienced with D&O insurance and have experience in the entertainment insurance industry. Contact MFE to learn more about meeting the unique insurance needs of your industry.