If you own a restaurant, office building, or any other type of commercial business that uses costly equipment, having equipment-breakdown insurance is a must. Equipment insurance is a type of business insurance that covers the cost to repair broken commercial equipment, as well as the loss of inventory as a result.
Who Should Acquire Equipment Breakdown Insurance?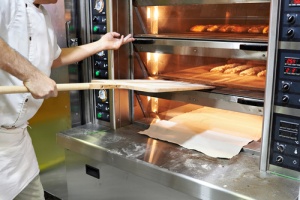 Commercial business owners who operate businesses with electrical, mechanical, or computer equipment should consider obtaining insurance to protect against unexpected breakdowns. For example, if you own a bakery and your commercial oven breaks down, you could lose customers. If your refrigerator goes out, your food inventory could spoil. With equipment breakdown insurance, the cost to repair these appliances are covered, along with the cost to replace loss inventory resulting from the breakdown.
According to a report published by FM Global, equipment breakdown was responsible for almost one-third of property-related losses in 2018. Fortunately, you do not have to deplete your savings to deal with the costly consequences of equipment breakdown when you have equipment insurance.
Equipment Covered By Equipment Breakdown Insurance
Running a business comes with a litany of risks and liabilities, especially when it comes to the equipment used for day to day operations. An equipment breakdown insurance policy can cover the following types of equipment.
1. Mechanical
Equipment-breakdown insurance covers a wide range of mechanical machinery used in commercial buildings, such as engines, motors, elevators, generators, water pumps, and various specialized manufacturing and production equipment. Mechanical equipment breakdown may occur due to bursting or rupturing by centrifugal force or unexpected events like elevator collisions. For example, you own a dry cleaning business and your specialized dryer breaks down mid-cycle because of a malfunction within the motor, ruining the clothes inside. With equipment insurance, you could file a claim for the damaged motor, as well as the clothing ruined by the machine.
2. Electrical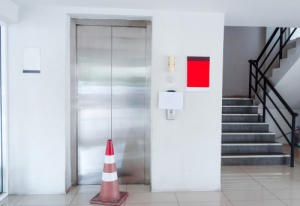 An equipment breakdown insurance policy also covers damage to electrical equipment, such as electrical panels, transformers, and cables. In a commercial building, this may include circuit breakers, air conditioners, furnaces, compressors, generators, ovens, refrigerators, elevators, or production machinery.
3. Computers & Communications
This next category applies to a large number of businesses in nearly all industries. Most modern businesses use computers and other forms of communications, such as phone systems, computer systems, voice mail systems, fire alarm systems, and security systems. For example, a storm damages power lines resulting in a power outage. This outage is followed by an electrical surge which damages an expensive computer that is used to operate important production equipment. In this event, your equipment insurance would cover the cost to repair or replace the business computer.
4. HVAC/Refrigeration Systems
Equipment breakdown insurance also covers HVAC equipment, including furnaces, heat pumps, ventilation equipment, and air conditioners. It also covers refrigeration units, such as those used in restaurants, flower shops, and similar businesses that need refrigeration to maintain their inventory. Let us say you own an ice cream shop and keep all of your ice cream flavors in a walk-in cooler. The condenser coil of the refrigeration unit breaks down, preventing the cooler from effectively keeping your ice cream cold. The ice cream melts and you lose all of your inventory. In this situation, your equipment insurance policy would cover the cost to repair the cooler and replace loss inventory.
5. Boilers/Pressure Equipment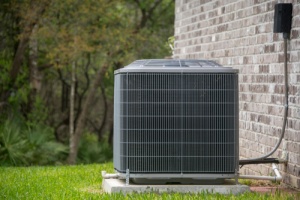 Boilers and pressure equipment used in business environments can be very costly to replace. Many times, when malfunctions or breakdowns occur in this type of equipment, business owners have difficulty purchasing a replacement. Cookers, sterilizers, and various types of cleaning equipment may also qualify as types of pressure vessels. Accidents involving boilers and pressure vessels can occur due to defective welding, overpressure, sediment build-up, or failure of safety or control devices. When these types of incidents occur, you will be glad you had equipment-breakdown insurance to cover the cost to repair your equipment.
What Exactly Equipment Breakdown Insurance Covers
Equipment insurance covers many different types of damages caused by internal forces. Coverage includes problems associated with mechanical breakdowns, power surges, motor burnout, electrical shorts, and even operator error. It may also cover various types of devices, such as computers. But keep in mind that it does not cover computer software. Equipment-breakdown insurance helps cover the cost to repair or replace the damaged equipment, including the cost of time and labor of skilled professionals, as well as any lost income, spoiled or ruined inventory, or other necessary expenses that incur during the restoration period.
Speak To Experienced Insurance Brokers
While equipment breakdown insurance covers a wide range of damages, there are certain things that are not covered by these policies. These may include ordinary wear and tear on equipment. Your policy may also not cover equipment that has not been well maintained or is simply old and needs to be replaced. For more information about equipment breakdown insurance coverage or to inquire about comprehensive equipment insurance for your business, contact the insurance experts at MFE Insurance today.