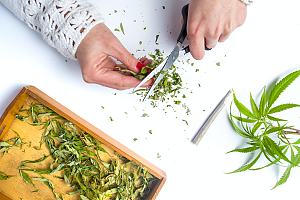 Cannabis has been growing in popularity for decades in the U.S. With six in ten Americans agreeing that recreational marijuana use should be legalized, many states are preparing moves to legalize cannabis to some degree. Eleven states have already legalized recreational marijuana, which has opened up the cultivation industry. Workers compensation is available in cannabis insurance to help businesses cover employees in the event of risk.
In addition to ensuring they adhere to any applicable local marijuana regulations, cannabis businesses should insure themselves against employee injury or illness.
What Is Cannabis Insurance?
Cannabis businesses have historically struggled to obtain appropriate insurance coverage. Many insurers have been wary about providing coverage to businesses associated with this industry. This insurance is a form of policy that covers liability, injury and illness at work. It is essentially a form of workers compensation with certain added types of coverage.
Cannabis insurance is a custom policy that can differ between insurers. Each policy is specifically designed to account for the unique challenges faced by marijuana businesses. Regardless of the specific policy a cannabis organization takes out, workers comp will always form the bedrock of their protection.
Two Main Components Of Workers Comp In Cannabis Insurance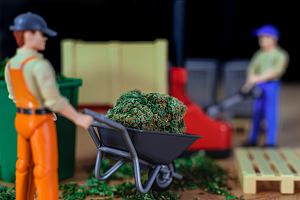 There are two main components of workers comp within cannabis insurance. The first type of coverage is for the medical costs incurred by an employee who was injured on the job. This coverage has no time or expense limits. Employers may opt for certain add-ons, such as coverage for lost time and salaries, but these are not mandatory.
The second core component of workers comp in cannabis insurance is liability protection for the employer. The liability limit depends on the state. For example, California stipulates that the mandated limit is $1,000,000. Additional liability coverage can be obtained through an excess policy.
Coverage Of Medical Costs Of An Injured Employee
Workers comp is a unique type of liability policy. Unlike other forms of liability coverage, workers comp always comes with unlimited coverage. It is unnecessary to purchase additional coverage to account for more costly accidents in the workplace.
Medical costs incurred by the employee will be covered in full, regardless of their amount. The insurer will continue to cover all associated medical costs until the employee in question has returned to the condition they were in before the accident. This means cannabis entrepreneurs can rely on their workers comp policy to cover all accidents and rehabilitation without incurring any additional costs.
Coverage For Any Liability Tied To The Employer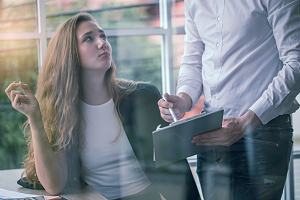 If a cannabis employer is found to be at fault for an accident that led to injury, illness or death, they can be held liable. All workers comp policies include coverage in the event that the policyholder is found to be responsible for an incident.
It is important to keep in mind that coverage is not unlimited for liability tied to the employer. This means employers may have to purchase an umbrella liability policy or cover any excess costs out-of-pocket.Employers who fail to purchase an umbrella liability policy may find that they need to use the assets of the business to cover those additional costs.
Although each state has a different mandated limit for this type of coverage, business experts recommend selecting a higher level of coverage. A higher dollar value on a business's coverage can secure its future.
Know Your State Laws Regarding Workers Comp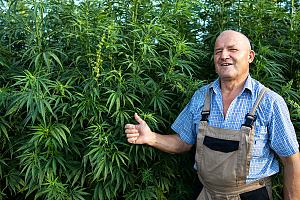 Workers comp can be a difficult aspect of cannabis insurance to understand. The rules governing workers comp policies are not the same in every state. Entrepreneurs who are experienced in workers comp in one state may not be prepared to deal with workers comp in another state. In most states, employers can purchase an insurance policy from an insurance company. This enables them to meet their state's workers comp requirements.
However, North Dakota, Ohio, Washington, West Virginia and Wyoming require policies to be purchased exclusively through special funds operated by the state. Even if companies based in these states have private workers comp policies, they can still be issued large penalties for not acquiring workers comp through those special funds.
Finally, entrepreneurs should be aware of who counts as an employer. Businesses often use contractors and subcontractors to cut costs and enhance flexibility. However, certain states mandate that independent contractors and subcontractors count as employers for the purposes of workers comp.
This is particularly pertinent to the cannabis industry, which regularly uses independent contractors. Entrepreneurs should check to ensure they are covered against all potential risks. All businesses investing in cannabis insurance should be aware of any applicable state laws before proceeding.
Reach Out To The Cannabis Insurance Experts At MFE Insurance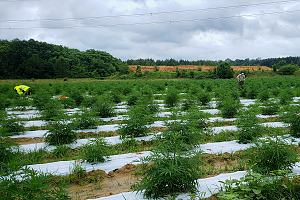 It is important to be covered against any eventuality. Lawsuits involving injured employees can cost hundreds of thousands of dollars in legal costs and payouts. Uninsured businesses could place their future at risk if they do not acquire comprehensive cannabis insurance. Taking out comprehensive cannabis insurance is simple. Get in touch with MFE Insurance for a free consultation and quote on your next policy. Reach out today by phone at 213-266-7990 to get started.