As a filmmaker, your passion most likely drives you towards creating a successful production. Unfortunately, one small mistake can have serious legal repercussions which could potentially ruin your project before it is even finished. While you cannot always prevent unexpected events from occurring, you can safeguard your producers, film crew, production gear, and filming locations from liability claims. Production insurance is specifically designed to protect your film project from the consequences of damage and loss. There are two main types of film production insurance to choose from, including short-term film production insurance and D.I.C.E annual film production insurance.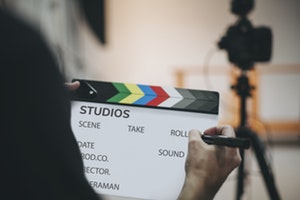 Annual Film Production Insurance
If you plan to shoot multiple productions throughout the course of the year, then an annual film production insurance policy is your best option. Also known as D.I.C.E., this type of film production insurance primarily covers Documentary, Industrial, Commercial, and Educational film productions. Similar to short-term film production insurance, annual policies are a type of all risk insurance policy. Coverage for D.I.C.E. majorly depends on the unique needs of your production. However, most coverage types cover rented and owned equipment, wardrobe, sets, props, general liability, workers compensation, and damage to third party property, among others.
What Types of Production Are Covered?
There are a number of production types that are generally eligible for annual film production insurance. This includes productions such as commercials, documentaries, music videos, animations, demo reel shoots, educational training films, infomercials, direct sales videos, digital videos, and similar productions. Having film production insurance may be a good option for you if you run a production company, if you own equipment that you currently rent out to productions, if you are a filmmaker producing an independent film, or if you are a freelance producer who produces four or more productions each year. However, it is a good idea to get a quote for both short-term and annual film production insurance before making a decision.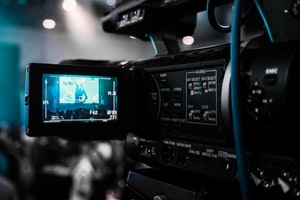 Productions Not Covered Under D.I.C.E.
While D.I.C.E. annual film production insurance can be highly useful in a wide range of situations, it is important for filmmakers to understand that these policies do not cover certain types of productions. Generally, annual production policies do not provide coverage for fight scenes or stunts, as well as the use of guns, blanks, squibs, or pyrotechnics. D.I.C.E. insurance also does not cover aircrafts, animals, or boats when used in productions, as well as scaffolding that stands more than 15 feet.
If you wish to gain coverage with an annual film production policy, you cannot shoot your production outside of the United States or Canada. However, you can gain coverage for a wide range of items, such as owned or rented cameras and other types of production equipment, vehicles, and rented furs or jewelry. Annual film production insurance provides coverage for a full 12 month period before your policy will have to be renewed. You can find policies available for all types of companies with all budget sizes.
Short-Term Film Production Insurance
Whether you are working on a television commercial spanning 30 seconds or a feature length motion picture, having the right type of film production insurance is crucial. Short-term film production insurance is an excellent way to protect your film, video or digital production projects. What makes short-term production insurance different from annual film production insurance is the way it provides coverage. With short-term insurance, your productions are covered on a project-by-project basis. This means that your policy may cover as little as one production day. However, you should ideally include all prep days in your policy length.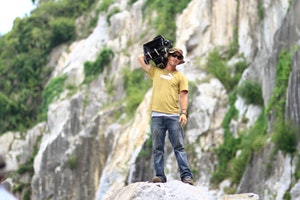 What Does Short-Term Production Insurance Cover?
Depending on your individual policy, your short-term film production insurance coverage may include a number of benefits. General liability is often included in short-term policies, as well as automotive liability and physical damage. Your policy may also include workers compensation, excess liability coverage up to a set limit amount, and travel accident coverage. Many short-term film production insurance policies also include inland marine coverage, which typically covers owned and rented equipment, wardrobes and sets, props, faulty and negative stock, cast protection, and damage to third party property.
Contact an Entertainment Insurance Broker
Many popular videos and films are created by companies who develop multiple productions throughout the course of the year. These companies often require D.I.C.E. annual film production insurance to protect their operations. The right policy can protect your company from all types of situations, such as the destruction of sets or props, destruction or loss of media, or property damage or bodily injury caused by a rented vehicle. Based on how often you engage in production projects, you can contact an entertainment insurance broker for help in deciding whether short-term or annual film production insurance is right for you.