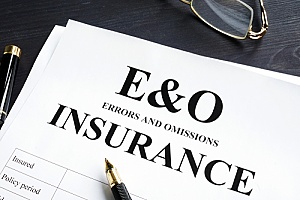 As an expert in your field, people expect you to provide stellar service that meets certain standards. However, as humans we all make mistakes, and when these mistakes are made in a business setting, a person has the right to file a claim against you. Errors and omissions (E&O) insurance is a type of commercial liability coverage that protects businesses against claims that arise from their failure to deliver the quality of service or advice the plaintiff, which is usually a former client, expected.
Breakdown of E&O Insurance
Business liability insurance covers a range of losses relating to property damage, advertising injury, and bodily injury. However, what would happen if an electrical repair fails and an office suffers fire damage? Or what would happen if a printer neglects to catch a typo on a large order of custom t-shirts? When these types of issues occur, you will be glad you had errors and omissions insurance. E&O insurance is a specialized type of liability insurance that protects against unique losses typically not covered by a traditional liability insurance policy.
There are many different types of E&O insurance designed for different types of professionals. For example, a doctor will usually have a medical malpractice policy that protects against claims of negligent acts that result in injury to patients. You may need errors and omissions insurance if you own or operate any type of business that provides a service to a client for a fee. This may include plumbers, electricians, sheet metal workers, HVAC installers, building-trades contractors, printers, computer consultants, or any other business professional that is considered a professional in his or her chosen field of work.
Purpose of Errors & Omissions Insurance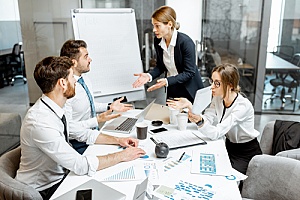 No matter how hard you work to ensure that your clients are satisfied with the service you provide, there will likely come a time when a customer walks away unsatisfied or angry. Anyone can sue your business if they ultimately feel like they have suffered a loss because of your services. E&O insurance can offer coverage for current claims, as well as claims from services that were provided in the past. The cost of errors and omissions insurance is based on a variety of factors, such as the business type, location, number of employees, and selected coverage limits.
Common Coverage Options
Some of the most common E&O coverages available to small business owners include the following:
Negligence – With coverage for negligence, your business is protected against actual or alleged errors and omissions when you provide a professional service. For example, if you give incorrect advice or fail to deliver a service.
Defense Costs – E&O insurance can also provide your business with the coverage it needs to obtain quality legal defense if a covered claim is reported.
Copyright Infringement – If a client or other party claims that you committed copyright infringement, an E&O insurance policy may cover any damages that incur from the claim.
Common Features of E&O Policies
Although there are many different types of E&O insurance policies, each has similar features. The majority of errors and omissions policies are claims-made, meaning they cover claims that are made against the insured parties throughout the policy's term. Also take note of the insuring agreement in your policy. The insuring agreement will provide a summary of what the insurer promises to do when you pay a premium. For example, the insurer may promise to pay damages that you are required to pay due to a claim based on a wrongful act. When the insurer says they will "pay on behalf," it means that the costs will be paid upfront instead of the insurance company reimbursing you.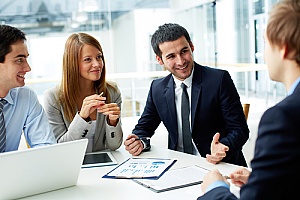 Another important component found in an E&O policy is defense coverage. You will want to ensure that your policy states that the insurer will defend you against any covered claim. Also make yourself aware of the various exclusions commonly found in E&O policies, such as punitive damages, fee disputes, wrongful acts reported under a previous policy, failure to maintain insurance, and similar exclusions. Finally, check your policy for limits and retention. An individual limit will usually apply to each claim, and it represents the most that an insurer will pay for damages. The aggregate limit is the most the insurer will pay for all damages during the policy period.
Learn More About E&O Insurance Coverage
Errors and omissions insurance is an excellent way to protect your professional services while safeguarding your business from claims of wrongful or negligent acts. Without E&O insurance, you risk the consequences of getting sued, such as massive settlements and defense costs. These expenses could result in the closure of your business if you are unable to pay. To learn more about errors and omissions insurance coverage or to inquire about getting a policy for your own professional business, contact the insurance experts at MFE Insurance.