If you are in the early stages of shooting a project or are preparing for shooting, a movie production insurance policy can provide you with the protection you need against costly liability claims. Most states in the U.S. require professional filmmakers to carry some form of insurance. Movie production insurance protects producers, film crew, filmmakers, production gear, and your filming locations against lawsuits that wreak havoc on your finances and cause the end of filming prematurely. Ideally, you want to obtain a policy before shooting but insurance can be obtained at any point. Here are just a few important policies that you will want to have when producing any type of movie.
General Liability Insurance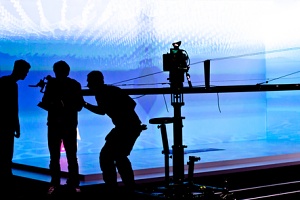 General liability insurance, also referred to as business liability insurance, is a form of coverage that can protect you against claims of bodily injury, personal injury, property damage, and other types of claims that stem from your movie production. A general liability insurance policy can also protect against advertising injury and damages to premises that have been rented to you. Your policy may also cover medical payments in the event that someone is injured during production.
While general liability insurance is often bundled with property insurance as part of a business owner's policy, you can also purchase it as a standalone policy. Whether you are a small filmmaker or have been involved in movie production for many years, having a general liability insurance is essential. Remember that general liability insurance only pays for third-party damages, not damages that you cause. This means that a general liability policy will not cover equipment or property that was damaged or stolen. In addition, general liability insurance does not provide coverage for professional mistakes.
Video Equipment Insurance
Many filmmakers make the mistake of not insuring their costly equipment, often forcing them to pay out of pocket when and if the equipment is stolen or broken. Video equipment insurance is designed to protect filmmakers in these situations, where replacing or repairing equipment is tantamount to the success of the production.
A video equipment insurance policy is an affordable way to safeguard yourself from damages to many types of production equipment including cameras, lenses, reflectors, lights, microphones, boom poles, dollies, tripods, audio records, computers, hard drivers, editing software, batteries, and more.
Many filmmakers do not think about the overall cost of their video equipment until something happens and they are not able to continue shooting their film. Video equipment insurance is there to protect you against the various incidents that could happen that may result in your video equipment becoming damaged or lost.
Errors and Omissions Insurance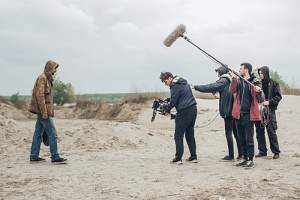 Errors and omissions insurance, otherwise known as E&O insurance, is a type of professional liability insurance that protects businesses, their employees, and other professionals against claims of negligent actions or inadequate work. This type of insurance policy usually covers both court costs and potential settlements up to the amount that is specified in the contract.
Any business that provides goods or services, including filmmakers, can benefit from obtaining an errors and omissions insurance policy. However, these policies can greatly vary based on your insurance agency. For example, depending on your policy, you may find that errors and omissions insurance does not cover damages from temporary employees, lawsuits that stem from work that was performed before the policy was in place, or claims in certain jurisdictions.
Keep in mind that E&O insurance does not usually cover criminal prosecution, as well as certain liabilities that could arise in civil court and are not listed in the insurance policy. When calculating the cost of your errors and omissions insurance policy, various factors will be taken into consideration, such as the type of business, its location, and if any previous claims have been paid out in the past.
Acquiring Movie Production Insurance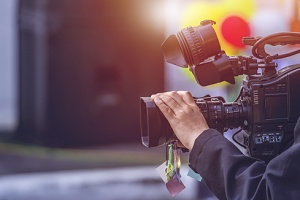 Filmmaking can be an exciting endeavor but comes with certain risks that all filmmakers should be aware of before they begin shooting. If you are new to the movie production business, you may not realize the importance of acquiring movie production insurance. Having a comprehensive insurance policy for your business is one of the best ways to protect your filmmaking company against claims and lawsuits that could potentially cause financial ruin.
For more information about what is included in movie production insurance or to speak with a movie production insurance agent, contact the experts at MFE Insurance today.