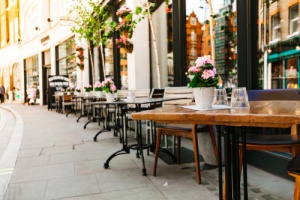 The restaurant industry is flourishing with more than 1 million restaurant locations in the U.S. alone. According to the National Restaurant Association, the industry's projected sales in 2019 is approximately $863 billion. While owning or managing a restaurant is no doubt lucrative, it also comes with certain risks. Food contamination, equipment breakdown, on-the-job injuries or illnesses, employee lawsuits, and other types of business interruptions can have a detrimental impact on a restaurant's finances and ability to maintain a high level of performance. Restaurant insurance is one of the best ways to safeguard your business from potential liabilities.
What kind of insurance does a restaurant need, exactly? Here are a few essential policies that every restaurant owner should have for their business.
General Liability Insurance
General liability is one of the most important policies that a restaurant owner can possess. It provides protection against a wide range of third-party claims, such as bodily injury, personal injury, and property damage. For example, if your restaurant failed to put up a slippery floor sign after mopping and a patron slipped and fell in your restaurant, you can be sued for any medical expenses or other damages that occur. General liability insurance will pay for these damages if they occur.
A general liability insurance policy also protects policyholders from other unexpected events, such as a fire that causes damage to your premises or equipment. In addition, your policy may also cover claims relating to how you advertise your business. For example, if a competitor claims that your advertisement features a similar design as theirs, they could take legal action against you.
Product Liability Insurance
When it comes to restaurants, product is everything. While your restaurant may work hard to produce high-quality goods, there is always a chance that the outcome may not be satisfactory. For example, a worker in your kitchen could accidentally serve food that is spoiled or a meal that contains an ingredient that triggers an allergic reaction in a patron. Product liability insurance is designed to protect businesses from these types of fallouts.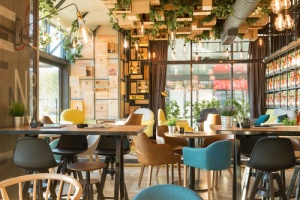 Getting hit with a lawsuit due to a product issue can be a stressful and expensive experience. With product liability insurance, you can rest easy knowing that legal fees that could potentially cause a financial hardship are covered. Your policy may also cover expenses like medical costs, business damages, and victim compensation.
Inventory Insurance
Depending on the size of your restaurant, you likely have thousands of dollars of food stored in your kitchen. Your business relies heavily on your inventory to serve your customers. What would happen if a fire, theft, or other unforeseen event should strike? Would your restaurant have the financial resources to restore the lost inventory without it hurting your business?
Inventory insurance provides financial protection to restaurants in the event that something goes wrong. If your inventory is stolen or damaged, your policy will cover the cost to replace the goods, preventing a major cease in operation.
Liquor Liability Insurance
Liquor liability is designed to protect businesses that manufacture, sell, or serve alcohol against claims that can occur when a patron drinks too much and causes injury to themselves or others. If you have a restaurant that sells or serves alcohol on-site, you are essentially responsible for your patrons' actions and wrongdoings.
If a patron drinks at your restaurant and then causes an injury, property damage, or any type of accident, your business may be liable for any damages that incur. Liquor liability insurance can help cover any associated expenses if you are sued by an inebriated customer or one of their victims.
Commercial Auto Insurance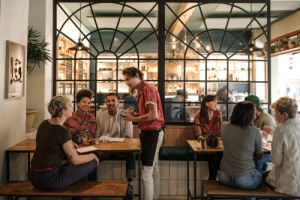 Commercial auto insurance is required by businesses that use any type of transportation for business purposes. For example, if your restaurant delivers you would need to have commercial auto insurance on your delivery vehicles. Your policy will typically cover all types of cars, vans, and trucks used for your business, including food trucks, box trucks, and work vans.
No matter how careful you are while on the road, accidents can happen at any moment, resulting in costly medical bills and property damage. A commercial auto policy may provide bodily injury liability coverage, property damage liability coverage, uninsured motorist coverage, collision coverage, and comprehensive physical damage coverage.
Acquiring Restaurant Insurance
If you are considering getting a restaurant insurance policy, take the time to assess your business risks and think about what types of accidents, lawsuits, or natural disasters could affect your restaurant. Work with a reputable, licensed insurance agent that will provide you with detailed information about the policies that are available for your restaurant and what benefits they can offer your business. To learn more about the different restaurant insurance policies or to purchase restaurant insurance, contact a knowledgeable insurance agent today at MFE Insurance.