If you own a bar, saloon, pub, cocktail lounge, taproom, tavern, or similar establishment that sells alcohol, bar liability insurance is a must. Bar liability insurance refers to policies designed to protect certain types of establishments from alcohol-related claims and similar lawsuits.
Types Of Insurance Coverage To Look For
Not all bars require the same insurance policies and the amount of coverage can range from establishment to establishment. Here are some of the coverage options you should check out when you are purchasing bar liability insurance.
Property Insurance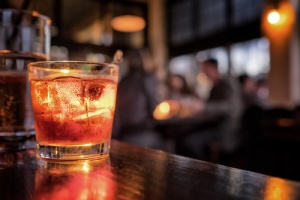 Property insurance is an important policy to have if you operate any type of public establishment that serves patrons. If your business is damaged by severe weather conditions, fire, vandalism, falling objects, theft, or an intoxicated patron, a property insurance policy would help cover any repairs needed to the structure. In addition to covering the building itself, property insurance may also cover furniture, equipment, inventory, supplies, fixtures, and any office space that is owned by your business. Without property insurance, most small businesses would find it very difficult or even impossible to make necessary repairs.
General Liability Insurance
A general liability insurance is also required by most establishments that serve alcohol. With general liability insurance, your business remains protected by claims or lawsuits by third parties relating to property damage or bodily injury sustained on your premises. For example, a customer that slips and falls on your floor, resulting in a broken bone, could sue your business for medical bills, lost wages, and even pain and suffering. General liability coverage would cover these types of claims. If your bar provides any type of entertainment, such as live music, you may need more liability coverage then a bar that does not offer entertainment.
Liquor Liability Insurance
General liability insurance does not always cover accidents that stem from the consumption of alcohol. That is where liquor liability insurance comes into play. A liquor liability insurance policy is needed by any business that sells or serves alcohol. In some states, liquor liability insurance is required by law to obtain a liquor license. The cost of your liquor liability policy will depend on a number of factors, such as the type of business you operate and the total amount of sales that you have from alcohol-related purchases.
Assault & Battery Insurance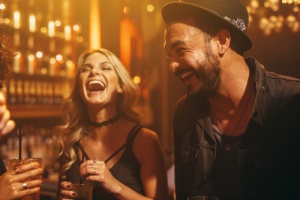 Assault and battery insurance is also a valuable policy to have if you own a bar or similar establishment that serves alcohol. While most general liability insurance policies do not specifically exclude assault and battery, many do exclude any injuries that are intended or expected from the standpoint of the insured. If a bar owner accidently or otherwise causes injury to a patron, the customer may sue your business and the lawsuit would likely fall under the exclusion of expected or intended injury. When shopping for bar liability insurance, look for a policy that covers assault and battery.
Commercial Auto Liability Insurance
Commercial auto liability coverage may be required by some businesses that use work vehicles for any type of business operations. Business-owned vehicles must have coverage or you risk not being reimbursed for any repairs needed following an accident. Commercial auto insurance can help cover the cost of property damage, medical bills, pain and suffering, and similar expenses following a vehicle accident. You can even tailor your policy to your unique needs. For example, if you have a food truck that remains parked in one place, it will likely cost less to insure than a work van that is frequently on the road. Keep this in mind when shopping for bar liability insurance.
Workers Compensation Insurance
Workers compensation is another type of insurance you will likely need if you operate a business that sells or serves alcohol to patrons. In many states, workers compensation is required by law. If an employee is injured on the job, workers compensation would help cover the costs of any medical bills or lost income that results. It may also cover other expenses, such as ambulances and emergency room visits, as well as ongoing medical costs like physical rehabilitation and medications. A worker's compensation policy is vital to have no matter how many employees you currently have on the payroll.
Learn More About Bar Liability Insurance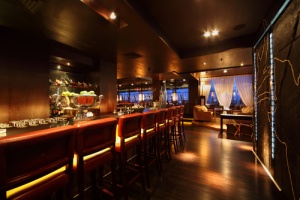 Owning a bar, tavern, or similar type of establishment comes with certain risks. If you do not have the proper insurance policies to safeguard your business, you could face financial ruin. As a business owner, you could be held liable for the actions of an intoxicated customer. Your employees also face certain risks, such as injuries caused by drunk patrons. Having bar liability insurance helps ensure that any injuries, property damage, or other lawsuits that occur do not result in the closure of your business. For more information about what to look for in bar liability insurance or to speak with a bar liability insurance agent, contact MFE Insurance.