Watching the best video gamers in the world has become a huge business, with League of Legends tournaments regularly selling out Madison Square Garden. According to the 2019 Free Global eSports Market Report, global eSports revenues totaled $655 million in 2018 and will reach $1.79 billion by 2022, which illustrates just how astronomical its growth has been.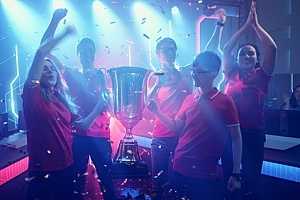 With everything from merchandise and tickets, to game publisher fees, to brand investment revenues from media rights, sponsorship and advertising, there are huge opportunities for profit. Professional players are earning healthy salaries and competing for huge prize pots either online or in arenas. eSports has grown so big that it is on track to appear at the 2024 Olympic Games in Paris as a side event.
Insurance Policies eSports Teams Should Acquire
Many eSports are now moving toward franchise models. Although this may give advertisers greater stability, it means that teams must work harder to protect themselves from risks. Moreover, the growing levels of corporate investment in the field means that teams need to show that they are prepared for the unexpected.
The risks faced in the eSports and gaming industry are similar to other business risks in many ways, but there are some specific risks that are unique to gaming teams. Outlined below is a look at some of the policies an eSports team insurance needs to be protected as the sport continues its ascent.
General Liability
This is one of the most important policies for any type of organization, and that extends to eSports teams. For example, it can be useful in the case of damage to another person's property, third-party injuries at a team's base, and claims for reputational or advertising injury.
Property Insurance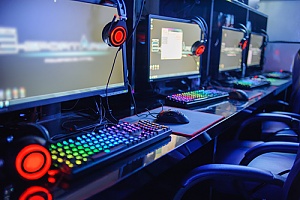 Property insurance is a crucial type of coverage for eSports teams as it covers damage to technical equipment and infrastructure from natural disasters and fires, in addition to stolen property. Equipment damage could occur at training centers, for example, that could compromise a team's ability to participate in competitions. Theft is a particular concern when teams are traveling and their gaming hardware is stolen from a hotel, for example. This coverage can offer protection should something happen to specialist equipment and infrastructure that may be difficult and expensive to replace.
Cybersecurity Insurance
A significant number of gamers report having experienced a cyber-attack of some form, and serious attacks could compromise a team's ability to perform. Cybersecurity insurance can offer valuable protection to eSports teams in these cases.
It is also useful in the event of data breaches that involve the personal information of those who work with the team. These policies may reimburse expenses associated with the data breach, such as credit monitoring, defense costs, notification costs, and fees and penalties. A cyber policy may also cover liability that arises from website content, business interruption, computer fraud, cyber extortion, and funds transfer loss.
Workers' Compensation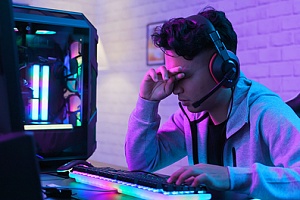 For teams that treat their members as employees, workers' compensation insurance is required in most states to cover the medical costs and lost wages associated with work-related injuries. Many players regularly strength train and practice, which puts them at a higher risk of experiencing a work-related injury.
Long-Term Disability
This type of insurance can protect a player's income when they are unable to work due to a disability. Playing video games requires a lot of sitting and repetitive movements that can cause strains on a player's arms and hands. Some of the more common injuries seen among eSports players include tennis elbow, tendinopathy, trigger finger and carpal tunnel syndrome. These injuries can put an end to a career in which quick reflexes make all the difference. Moreover, one injured player can affect the whole team's performance.
Employment Practices Liability Insurance
Employment Practices Liability Insurance, or EPLI, is important for eSports due to the growing risk of lawsuits arising from contracts signed by players. It could cover matters such as breach of contract, discrimination and wrongful termination.
Directors And Officers Insurance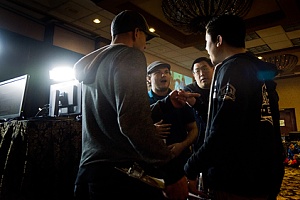 These days, many individuals are forming teams in the eSports world and often have a controlling body or a board of directors backing their efforts. Competitive tournaments and leagues see modern eSports teams functioning much in the same way as professional sports teams, complete with management structures, which puts them at risk of a range of lawsuits. This is where directors' and officers' insurance can prove useful as it protects members of the organization from many of the claims that could arise from the decisions or actions they have taken.
Reach Out To The eSports Insurance Professionals
At MFE Insurance Brokerage, our team of eSports specialists can ensure you obtain the right level of coverage for maximum protection. Whether you are an established eSports brand that runs teams across a variety of games or a team that is just starting out in the industry, we can customize your insurance package to fit the needs of your team and address your unique concerns.